Preparing Your Meeting Rooms for the Teams Experience
Our webinar will focus on how to ensure that you've covered all necessary considerations when creating a meeting room running Microsoft Teams applications.
Record Date/Time: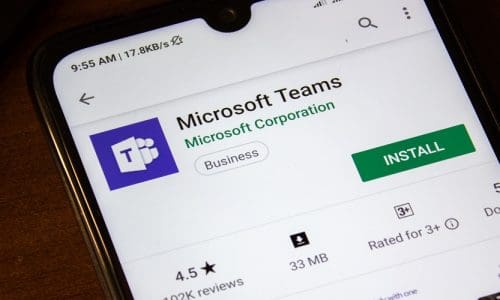 Meetings are no longer about assigning tasks and sharing updates – they're the physical and virtual spaces where people collaborate in real time on projects. The growing popularity of Microsoft Teams is a testament to our need to work efficiently and have a virtual hub of conversations, files, calls, and meetings that allows us to instantly pick up where we left off.
Since launching in 2017, Microsoft Teams has seen an incredible amount of growth in organizations all over the world.
In the AV world, many meeting rooms are created as Teams environments, where chat, video, calling, and file-sharing converge to help organizations better communicate and collaborate.
According to Microsoft, as of July 2019 more than 13 million people use Teams on a daily basis, with more than 19 million using it weekly. 91% of Fortune 100 companies use teams. More than 500,000 organizations use teams, and 150 of those organizations have over 10,000 active users.
So it's no surprise that many of the organization wish to standardize their meeting spaces as Team environments that the workforce is used to.
How do we successfully bring the Teams desktop experience into the conference or huddle room? We'll give you the information you need to know in an upcoming webinar.
In this webinar hosted by Commercial Integrator, you'll get a clear understanding of the considerations that go into preparing a shared space for Teams collaboration, with a particular emphasis on the audio aspect.
Experts from Biamp will lead this discussion and cover important considerations that are unique to meeting rooms, including the quality of audio for local participants and for remote teams.
They'll also share some of Biamp's new conference room solutions that are certified for meetings spaces equipped with Microsoft Teams.
Sign up for the Teams webinar on March 25th at 2:00 PM ET now!
If you enjoyed this webcast and want to receive more valuable industry content like this, click here to sign up for our digital newsletters!