Technology Strategies for Bridging the Workplace Generation Gap
Baby boomers, gen X, millennials and gen Z each bring unique technology needs to the workplace. This webinar identifies solutions to help technology providers bridge the workplace generation gap.
Record Date/Time: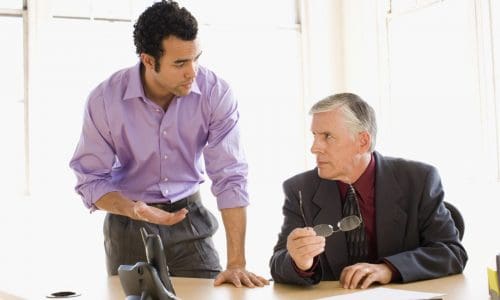 The workplace isn't what it used to be – the integration of empowering technology aimed at users from baby boomers all the way to new generation Z employees has created a workplace generations gap. The convergence of different work styles among the generations means that "one-size-fits-all" is not a viable approach to workplace collaboration or creating an experience that retains your top talent.
This creates challenges for technology providers.
If you're an integration firm charged with providing flexible solutions to improve an organization's communication and efficiencies, your job is made more complicated by the individual end users' diverse needs.
If you're a technology decision maker responsible for providing your team with unified communications and collaboration solutions for both tech-savvy and tech-novice team members, you can sometimes feel like you're in a can't-win situation.
This free webinar aims to help technology providers bridge the workplace generation gap.
Strategies and Solutions to Empower Generations in the Workplace
Today's workplace technology solutions need to be flexible and meet the needs of those working within different collaboration spaces. In this webinar hosted by Commercial Integrator and MyTechDecisions, we'll dive into the differences in work styles among the boomers, gen X, millennials, and gen Z, what they value when it comes to the workplace experience, and what that means for your business success.
Saundra Merollo, senior engineer for Sharp, and an AVI-SPL panelist will also explore the challenges and opportunities businesses face in this new work environment, including:
Embedding AI sensors in connected spaces
Allowing for collaboration with remote employees
Recruitment of new talent
Automation and speak-to devices like Alexa
Enabling IT departments to manage a wide variety of networked devices
How Sharp is developing solutions that meet this new work paradigm
The webinar discussion will be moderated by Tom LeBlanc, editorial director for Commercial Integrator and MyTechDecisions.
Sponsored by: