The Ultimate Guide to Choosing LED vs. LCD
There are many considerations that go into choosing LED displays or LCD displays. Join us for this webinar and we'll walk you through everything you need to know.
Record Date/Time: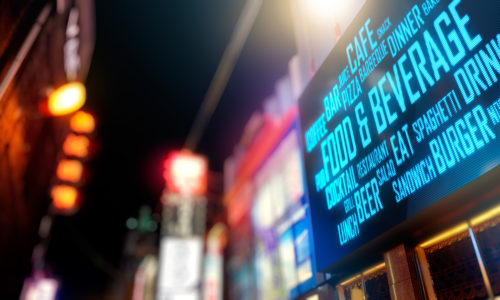 When you have a customer that is implementing new displays there are many different factors that come into play. Where will the display be going and what will it be used for?
What kind of content will be viewed on the display? Will the installation be indoor or outdoor? Will the display need to be connected to the internet? How far away will users stand from the display?
That's not to mention many of the logistical questions that arise for display installations. What will the service contract look like? How long will the display last before needing an update? What are the power, signal, and processing requirements necessary for the installation?
Finally, there are the internal questions you need to know as an integrator. Which manufacturers offer displays, and how do we properly evaluate them? Are there custom design options? How long are the different warrantees for different products?
All of these options should be top of mind when choosing the right display for your customer. One crucial decision still remains, however – should you go with LED or LCD displays?
In our upcoming webinar on October 28th at 2:00 PM ET, Kevin Izatt and Ben Sewell of Samsung will walk attendees through all of these questions and more.
They will focus specifically on the pros and cons for each consideration in terms of LCD displays and LED displays. Topics will include:
Comparing LCD and LED displays
Advantages of each display technology
How to decide which technology fits your installations
Evaluating manufacturers
After attending this webinar you'll have all of the information that you need to properly assess when it makes sense to go with LCD displays, and when it makes sense to go with LED displays.
Customers will thank you for making sure that they have the best-case scenario for their digital display projects.
Click here to register for this webinar now, and learn everything you need about the decision between LED and LCD displays!