The Touchless Enterprise: Embracing User Devices for Control, Sharing, and Collaboration
Touchless technology holds the promise of a seamless enterprise user experience focused on human-centered collaboration – all mediated by users' personal devices.
Record Date/Time: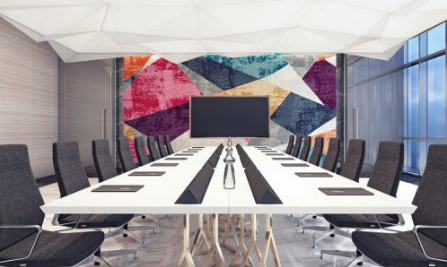 Bring Your Own Meeting holds a lot of meaning – starting with the idea that personal technology should meld with technology infrastructure. The infrastructure should interact with a user's own devices, content, and choices throughout the day in order to make meetings better. It's an evolution that encapsulates the promise of BYOD that was introduced to users years ago, but hasn't reached the full potential that the touchless enterprise can provide.
Traditionally, a meeting space is defined by the technology within. A user has had to adapt to the given phone, videoconferencing, or collaboration system within that meeting space. The future vision with Bring Your Own Meeting includes content sitting in the cloud and personal devices defining the room. The room recognizes the user's calendar, the devices they're carrying, and even the past ratings and performances of other rooms. The room pulls in the user's content, codec, and preferences, and automatically provides the proper settings to meet the user's needs.
In an upcoming webinar on September 28 at 2:00 PM ET, Mersive founder and CEO Christopher Jaynes will discuss exactly how integrators can make the vision of a Bring Your Own Meeting future a reality for their customers. He will discuss meeting migration, room booking, ad hoc room finding, and more. He will also discuss considerations for different meeting room spaces, focusing on the huddle room and how to scale up to conference rooms and larger boardrooms.
Integrators will walk away from this webinar with a vision of how Bring Your Own Meeting will impact user experience and integration deployment over the next three years. Join us to explore existing and future solutions that will make this vision a reality. We'll cover the emergence of Bring-Your-Own Meeting (BYOM) solutions and other technologies that allow users to easily transition and collaborate among various spaces within the enterprise by leveraging the device they carry with them.
Sign up for this webinar now, and learn just how the touchless enterprise can transform how your customers work, and provide new opportunities for integrators!
If you enjoyed this webcast and want to receive more valuable industry content like this, click here to sign up for our digital newsletters!
Sponsored by: