Understanding the LED Video Technology That Is Right for Your Applications
In this free 40-minute webinar, Christie Digital and AVI-SPL present fundamentals of LED video technology. Register now to bring your LED video knowledge up to speed.
Record Date/Time: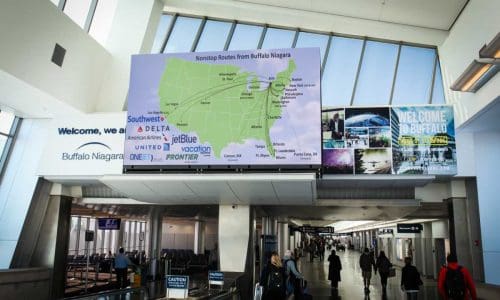 In case you haven't noticed, LED video is a big deal. There are countless providers of LED video display solutions, many of which are competing for attention in a category by slinging around hyperbolic marketing claims and phantom technology terms.
As a result, the LED video display category has become flooded with confusion.
That has to change. This free webinar, presented by Commercial Integrator and TechDecisions with AVI-SPL and Christie Digital, is a great first step toward demystifying confusion around the LED video category.
What You'll Learn in This Free Webinar
Attendees of this free webinar will walk away with an understanding of the fundamentals of LED. Plus, expert panelists from Christie and AVI-SPL will dig into LED technology, helping attendees to cut through the marketing speak and better understand the features of LED displays that will actually make a difference in their applications.
Are you focused on command and control room applications? We'll help you understand which LED display solutions are right for your application?
Are you focused on digital signage or video wall applications? You'll learn how to choose the right LED display for your projects.
CI and TD editor-in-chief Tom LeBlanc, moderator, will ask questions aimed at providing webinar attendees with the information they need to make better decisions when it comes to implementing LED displays.
Yes, webinar attendees will learn about Christie Digital's LED lineup including its Spyder, Phoenix and Terra families. The focus will be on understanding which solutions are right for various applications.
Will Your Questions Be Answered?
Yes, webinar attendees can submit questions for the experts at Christie Digital and AVI-SPL. If you have a question about LED display technology or Christie products, you will get an answer.
There's a reason why LED video display is in such high demand. The technology offers tremendous benefits for customers and integrators.  Master the basics of LED and beyond in this free webinar.
Sponsored by: