Webinar: Casual Conversation with Mvix, BrightSign & Snap Install
Learn about the current state of the digital signage industry through a conversation from all angles of digital signage – hardware, software, and installation.
Record Date/Time: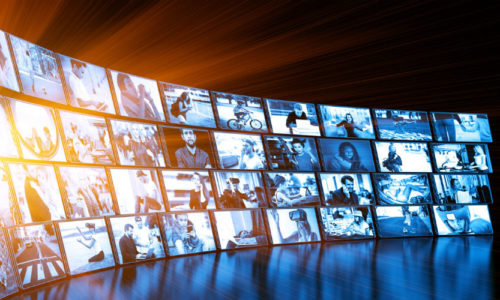 There is far more that goes into digital signage installations than meets the eye. While end users simply see information on a screen, integrators know that the lead-up to that final product incorporates multiple technology.
In an upcoming webinar, we'll be discussing digital signage from every angle.
Today's systems are capable of pushing content from anywhere in the world, managing that content remotely, scheduling, inputting multiple layers, and more. In this unique webinar, three thought leaders and digital signage experts will have a conversation of where the market is and where it is going. Speakers include:
Mike Kilian, VP of Client Relations for Mvix Digital Signage, will discuss content-driven digital signage software and solutions, drawing experience from Mvix's 60,000+ active screens..
Frank Pisano, VP of Sales, for BrightSign will cover digital signage hardware reliability and cloud networking, as BrightSign is a global leader in purpose-built media players
Tony Green, VP of Business Development for Snap Install, as a provider of nationwide turnkey installation solutions, will talk all about the installation process and bringing the pieces together.
Our speakers see market and segment growth in Q4 2020 and will explain just how and why that growth will occur. They'll talk about what type of content should go up on screens in different environments, and talk about what works and what doesn't work for content in the current market.
There is much more to discuss around digital signage in today's market landscape – especially amidst the COVID-19 pandemic that has affected all integrators and the AV industry as a whole.
Our speakers will discuss the impact of COVID-19, how it has affected channels for digital signage vendors, and how integrators can continue to move forward with digital signage installations in a world of COVID-19.
This webinar will be held on Thu, Oct 15, 2020 2:00 PM EDT. Integrators don't want to miss this exciting discussion, offering unique perspectives from every avenue of the digital signage market.
Register now to take part in an honest, casual discussion about the digital signage market!
Sponsored by: