Webinar: Helping Corporate Clients Return to the Office
Are your corporate clients scrambling to solve the challenge of returning to their offices? This webinar will give you a roadmap.
Record Date/Time: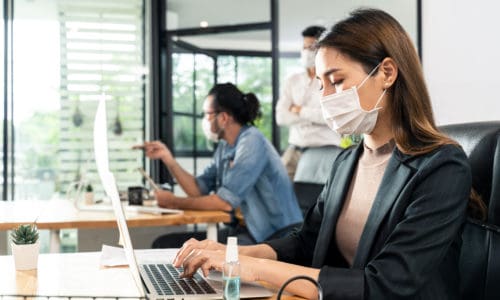 Companies and their employees are facing a major dilemma: will they return to the office, and if so, what will that look like? Clearly, there's an opportunity for integrators to help – but what specific problems can they help solve in the rapidly-changing workspace?
Our upcoming webinar aims to answer those questions, providing a roadmap for integrators to capitalize on this opportunity and provide these clients with what they really need to work effectively.
Just as technology is enabling remote work, different tools will be needed to connect IT departments and building managers with building systems to provide the higher level of control needed during a pandemic. 
Audio – an often-overlooked aspect of these systems – is more critical now than ever before, especially in a time when the eeriness of a half-empty office can directly affect employees.
On Monday, December 21st at 2 p.m. EST, Dave Smith of Lencore will speak with an IT director to nail down precisely what these spaces need to succeed in the era of hybrid workforces.
We will cover:

 
What these spaces looked like before versus during a pandemic

The problems these properties face

What a hybrid workforce's specific needs are

How integrators can design better systems for a hybrid workforce
Click here to register for this webinar so you can best help these clients and 
potentially earn new ones!
Sponsored by: