Avoiding Pitfalls with Digital Signage Installations & Content
Free webinar identifies common pitfalls that lead to failed digital signage installations. Learn how to plan successful digital signage projects.
Record Date/Time: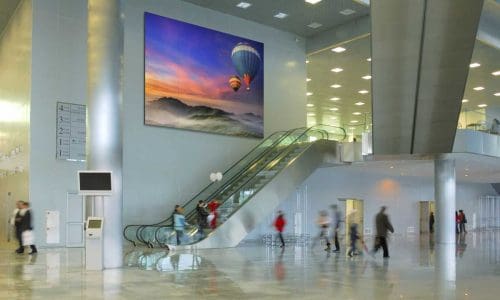 Digital signage installations can be a double-edged sword for integration firms and consultants. It's an opportunity to provide customers with dynamic video solutions that some of their key business challenges. However, if not planned properly, digital signage also creates a risk for a project that will fall short of customers' expectations.
In this Commercial Integrator webinar, sponsored by Almo Professional A/V, learn about five key steps (read another way: pitfalls to avoid) when working with a customer to plan a successful digital signage solution.
Almo business development manager and digital signage expert, Todd Heberlein, will define and discuss the five stages of a digital signage deployment, outline potential challenges in the process, and provide keys to avoiding pitfalls in each of the five stages.
Attendees will learn about the 5 Ds of a digital signage installation:
Discover
Design
Develop
Deployment
Diagnose
Each of those Ds, as you might suspect, carry with them potential pitfalls.
Discover: Lean how to avoid the pitfall of not gaining a clear understanding of the customer's goals and how success will be measured.
Design: Learn how to avoid the pitfall that integrators often fall into – emphasizing hardware over the software and content (experience) aspects that matter most to the customer.
Develop: Learn how to avoid the pitfall of not having a clear overall digital signage content strategy.
Deployment: Learn how to avoid the pitfall of losing profitability because you haven't properly planned the testing and digital signage installation.
Diagnosis: Learn how to avoid the pitfall of walking away from the project prematurely.
This free webinar will teach integrators and consultants how to better plan their digital signage projects, improve their customers' return on investment, earn more recurring revenue as a result of digital signage and optimize their digital signage profitability.
Commercial Integrator editorial director Tom LeBlanc moderates a session that will have an impact on your digital signage business and your overall profitability.
Sponsored by: