Webinar: Why You Need AV over IP in the Workplace
Organizations are seeing a boon when implementing AV over IP technology, and integrators are finding happy customers when installing AV over IP. In this webinar, you'll learn exactly why you need AV over IP.
Record Date/Time: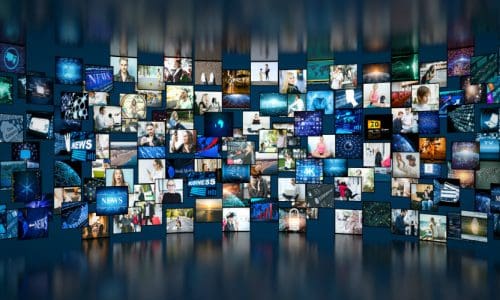 The convergence of AV and IT has hit both sides of the industry by storm in the past several years. IT Pros are more involved in technology decision making than ever before, now responsible for the myriad AV products that are touching the network.
Even as AV and IT continue to blend, integrators and end users alike are still confused about the benefits or drawbacks that come from the convergence. Perhaps no trend better exemplifies the convergence of AV and IT than AV over IP, and yet there are still plenty of organizations that have not yet started taking advantage of this new way to utilize AV technology. Even those that have a full and clear understanding of AV over IP might still be under the impression that the cost isn't worth the benefits. That simply is not the case.
Click here to sign up for this webinar now! Date: May 8th, 2019 at 2:00 PM ET
AV has traditionally been designed around having a matrix switch in the middle that you tie your AV devices into. AV over IP allows for that same AV signal to be sent over the network. This means more flexibility and less need for hardware space when it comes to installations and implementations.
Today, a host of applications are possible with AV over IP. The flexibility and quality of AV over IP has long been understood within the industry.  But now the low cost makes it a must-have for every organization.
Just as businesses started building their operations around the possibilities afforded by the internet, today's integrators need to build around AV over IP because of features like:
Cost effectiveness
Low latency
Flexibility
In this combined AVI-SPL, Crestron, Commercial Integrator, and TechDecisions webinar, presented by Crestron's Dan Jackson and with a panel discussion where Dan will be joined by Josh Vallon of AVI-SPL, you'll understand why AV over IP is the right choice and how you can leverage the devices and infrastructure you already have. We'll also address issues like security, bandwidth costs, image quality, and more. Not to mention the criteria necessary for evaluating AV over IP technology.
Sign up for the webinar now to learn why you need to implement AV over IP, ASAP!
If you enjoyed this webcast and want to receive more valuable industry content like this, click here to sign up for our digital newsletters!
Sponsored by: