Why AV Integrators Need a Cybersecurity Strategy
In an age where a staggering amount of AV tech is on the network, it's important for integrators and clients to know cybersecurity is taken care of.
Record Date/Time: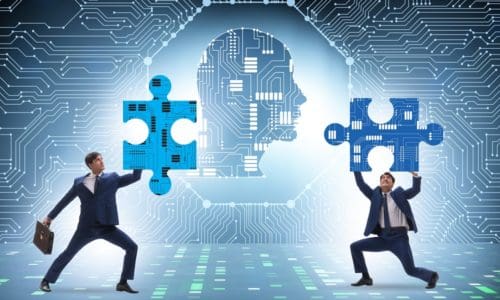 According to an IBM report, the average total cost of a data breach worldwide is $3.92M, while the average cost in the United States jumps up to $8.19. You don't want your firm on the hook for causing a breach at customer sites.
According to Commercial Integrator's State of the Industry Survey conducted in December of 2019, integrators are split on whether or not cybersecurity measures fall under the purview of AV integration firms.
When asked if their firm had cybersecurity insurance, 42% of respondents said they did, while 46% said they did not and had no plans to
When asked if they had cybersecurity training in place for staff, 43.4% said they did, while 41.4% said they did not and had no plans to
When asked if they offered cybersecurity related products and services to clients, 32% said they did, while 56% said they did not and had no plans to
In each of those cases, the remaining respondents said they would be implementing cybersecurity insurance, training, and offering products in 2020
There is a staggering split in the industry when it comes to cybersecurity, where a large portion is investing in cybersecurity measures, and about the same amount of firms have no plans to invest in cybersecurity measures.
In this Commercial Integrator and My TechDecisions webinar, sponsored by Crestron and AVI-SPL, you'll learn just why you should be implementing and potentially offering cybersecurity measures as soon as possible. With so many AV devices now connected to the network, the need for cybersecurity in AV projects has never been greater.
John Pavlik, Sr. Director, Systems Engineering,Alex Peras, Manager, Product Mgmt Digital Media, of Crestron, and Joseph Sarrasin, Director, Product Strategy UC, Crestron will discuss all of the aspects of cybersecurity that AV integrators need to consider in order to make sure that their customers and their firm are secured.
Topics will include:
– Security measures for AV over IP
– Making sure unified communications systems are secure
– The pros and cons of cybersecurity insurance
– How vital it is to utilize products with inherent cybersecurity measures
Click here to register for the May 27th webinar and learn the what and why of cybersecurity measures for AV integrators!
Sponsored by: