How To Best Optimize Audio In Conference Rooms
Record Date/Time: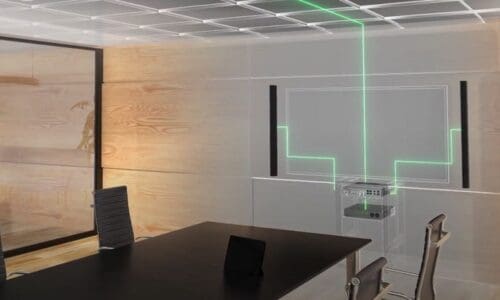 In conferencing, you want a comfortable constant level of audio. The all-too familiar phrase, "Can you hear me now?" can become annoying and audio levels that go up and down throughout the meeting can become fatiguing over time.
Integrators must ensure the sound coming out speakers in meeting rooms sound rich and full. However, each meeting room has different requirements and challenges integrators, and end users must work through to install the best sound technologies.
Studies show once audio systems are installed 20% of the installations require an additional on-site tech to visit once the job has been completed and at least 10% of installations require a product to be replaced due to quality or performance issues. Together, post-install tech visits and replacement can cost integrators up to $500K annually.
Learn how Yamaha's ADECIA solution can help automate the complex audio tuning and setup processes to achieve the best possible meetings with a few clicks of a mouse.
In an upcoming Commercial Integrator webinar on July 28th at 2:00 PM ET, sponsored by Yamaha UC we will take a deep dive into the versatility and customization of the ADECIA solution.
Timothy Mackie, Field Systems Engineer at Yamaha Unified Communications will review how to get the best audio for your conference rooms using microphones equipped with ADECIA. Attendees will gain further insight into:
• ADECIA system and how to take it beyond the auto tuning with the user interface
• The audio technology in the RM-CG Ceiling Microphone and VXL-16P Line Array Speakers
• Yamaha's SWR2311P-10G PoE+ Switch and RM-CR Remote Conference Processor
• Audio industry standard filters
Join us on July 28th at 2:00 PM ET and learn how you can leverage technology and pro sound from audio.
Sponsored by: