Asbury Theological Seminary Relies on ClearOne for Improved Audio Quality
Campus-wide audio upgrade allows Asbury Theological Seminary to improve the quality and clarity of its critical message.
Leave a Comment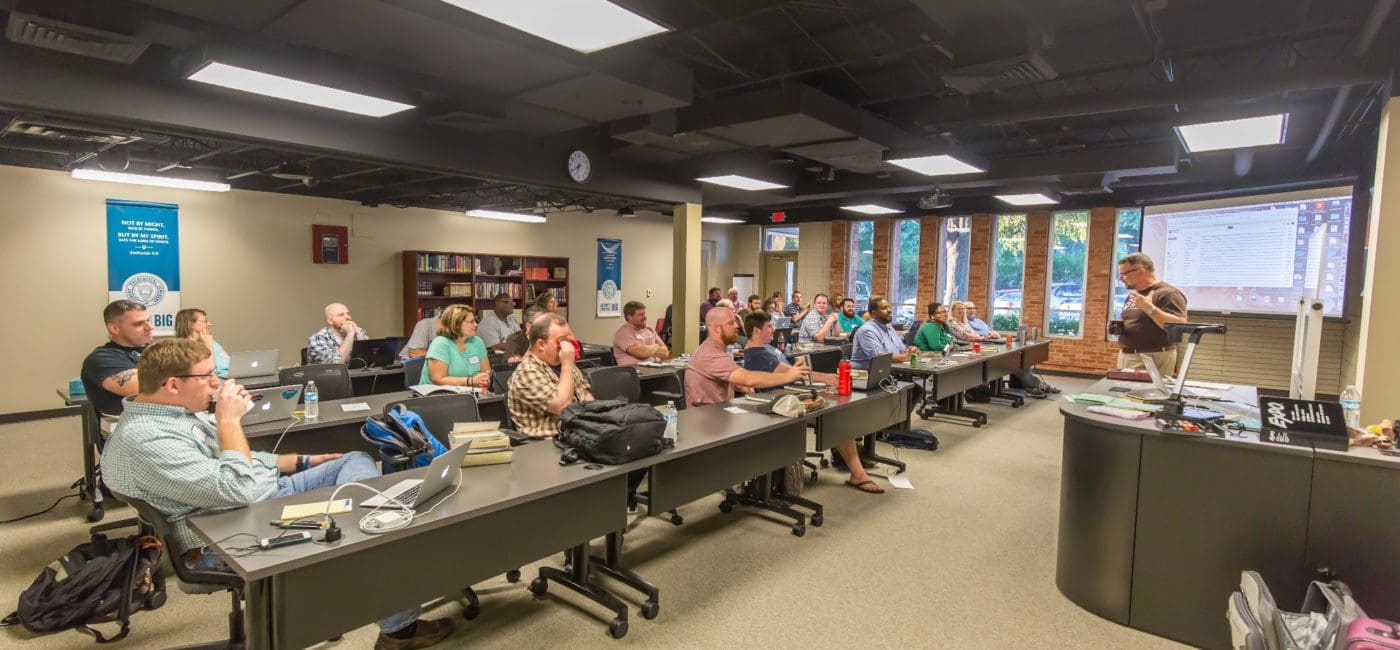 Audio quality is the most difficult challenge to solve in any video conferencing application and meeting that challenge was a top concern for Charlie Fiddler, technical events specialist at Asbury Theological Seminary when he undertook the task of upgrading the seminary's conferencing system.
To meet this challenge, he turned to ClearOne.
Asbury Theological Seminary is an evangelical Christian seminary located in Wilmore, Ky. It is the largest seminary in the Wesleyan tradition and advocates for egalitarianism, giving equal status for men and women in ministerial roles and for ordination.
Related: Marshall PTZ Cameras Deliver UHD Images for Newnan Presbyterian Church's Live Streams
It is also known for popularizing the New Perspective on theory in America. It is accredited by the Commission on Colleges of the Southern Association of Colleges and Schools and the Association of Theological Schools in the U.S. and Canada.
"We wanted to be able to capture the voices of instructors, with or without lapel microphones, based on individual preferences and the questions from students, regardless of whether or not they are located on campus or calling in from other locations," said Fiddler.
"It was key that everyone be able to hear everyone else at all times," he said.
Fiddler also needed the audio conference solution to easily integrate with the other AV equipment that is already installed in each classroom, he said, because he certainly didn't want to ask instructors or students to learn how to use a new system.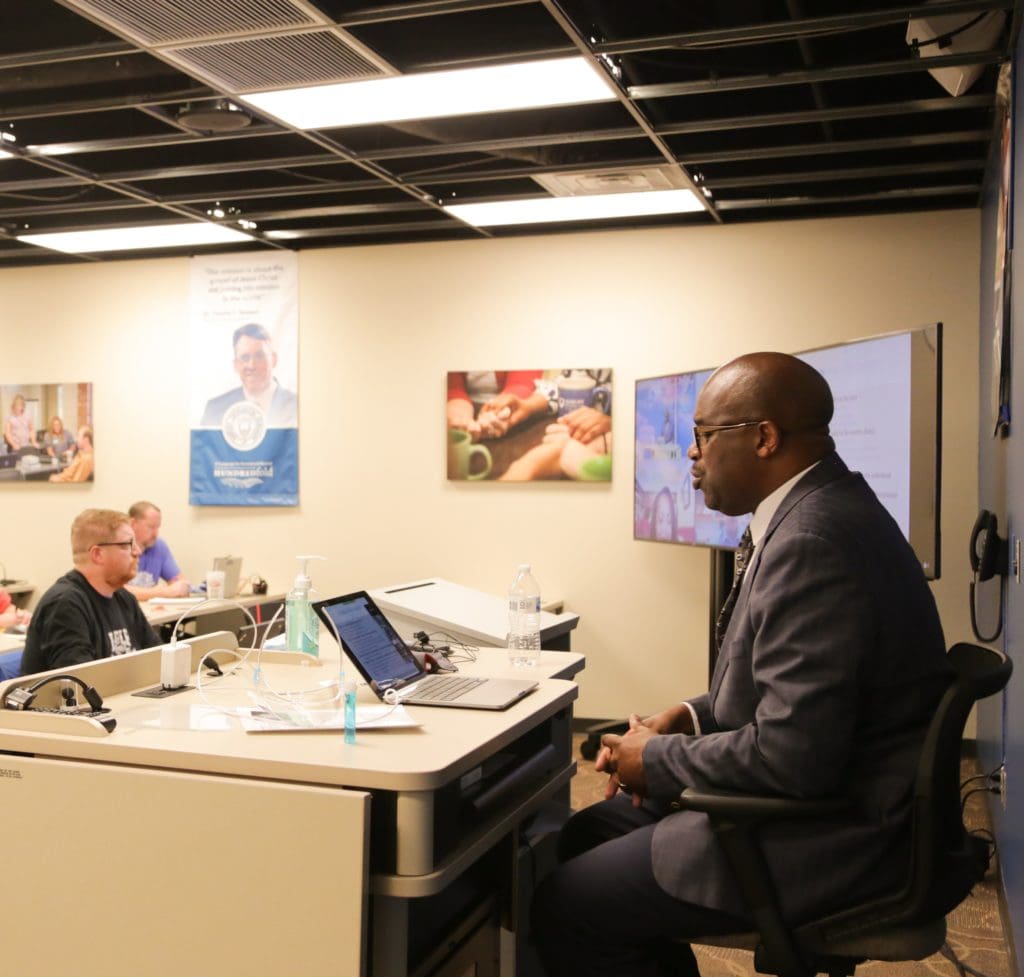 Inside the Asbury Theological Seminary Install
Initially, the seminary considered upgrading the audioconferencing capabilities in just one classroom but changed its mind in April 2020 when it was forced to confront the challenges posed by the COVID-19 pandemic.
"We chose instead to invest in 15 hybrid instruction rooms where teachers and students in one classroom could be joined by students working from remote locations," he said.
"As a result, we were able to implement and maintain a successful hybrid teaching environment, albeit one where each of the upgraded 15 classrooms had their own acoustic tendencies that needed to be addressed," said Fiddler.
Asbury Theological Seminary previously installed a ClearOne CONVERGE Pro 2 with ceiling pendant microphones in one classroom, said Fiddler. The successful deployment of the CONVERGE Pro 2 solution convinced the seminary to turn to ClearOne again when creating the new hybrid teaching environments.
This time, the choice was the ClearOne BMA Beamforming Microphone Array Ceiling Tile solution.
"Not only did the BMA CT sound better than any of the other competitive solutions we considered, but it was also easy to install and looked great in the drop ceilings that was already in each classroom," said Fiddler.
The seminary also liked the integration between the BMA CTs and the CONVERGE Pro 2 solutions, particularly that it handles the gating and beamforming of the BMAs as well as the gating and mixing of other wired and wireless microphones.
When the project began, the seminary's solution of choice was the original BMA CT, but upon learning about the newer BMA 360, the school has since ordered numerous units and deployed several to date. The seminary is now also deploying ClearOne's UNITE 20 conferencing cameras.
"Loud air conditioning units running would ordinarily make capturing classroom discussions extremely difficult," said Fiddler.
If you enjoyed this article and want to receive more valuable industry content like this, click here to sign up for our digital newsletters!