---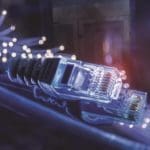 We spoke with integrators & surveyed our audience to learn more about how and why AVoIP is growing in the integration market.
2020 AV-Over-IP Deep Dive Special Report
AV-over-IP (AVoIP) can simplify large scale deployments as well as enable the expansion of existing systems. It is an important technology in today's mission critical remote work and distance learning solutions.