We Could Be Headed for a 4-Day Work Week
The AV industry should not only consider adopting the growing trend to combat burnout, but should leaverage its technology to encourage a 4 day work week.
Leave a Comment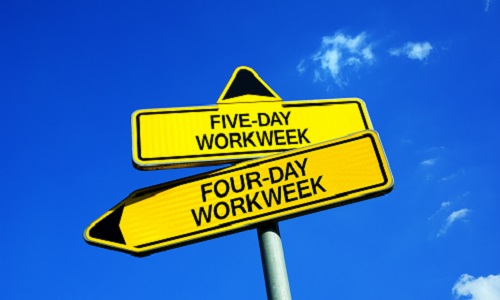 Wouldn't it just be great to have Fridays off and a three-day weekend? I know I'd love a 4 day work week.
Some companies are already experimenting with this new idea, like Microsoft Japan, which gave its employees a three-day weekend throughout the month of August, leading to an almost 40% increase in productivity compared to the same month in 2018.
The company did this by limiting meetings to 30 minutes and encouraging remote conferences.
That even led to a decrease in costs, as 23.1 less electricity and 58.7% fewer pages were printed compared to August 2018.
This story has a few different AV-specific angles that I think the industry should think about.
A way to attract new talent
The industry has a documented problem attracting and retaining new, younger generations who are more prone to burnout.
Most integrators I've spoken to a month into learning about this niche industry say they're flooded with work, and overtime is becoming a commonality for any given project.
This sounds like an industry prone to burnout and not one that will attract the best and brightest minds unless it finds a way to relieve those burdens.
An overwhelming majority of Microsoft Japan employees —92.1%—said they liked the 4 day work week. That's not surprising.
Could your AV firm's employees benefit from a longer weekend? Can you complete important projects with just four days to work?
The AV/IT industry has the technology and expertise to encourage the phenomenon
Microsoft Japan said the boost in productivity was thanks in part to the efficient use of technology like video conferencing and unified communications. As we all know, those are two huge markets for the audiovisual industry.
With technology experts continuing to perfect artificial intelligence and automated systems, and with AV integrators finding new ways to leverage those technologies, the technology industry could and should clear the path for a 4 day work week.