AV News to Know Nov. 22, 2019: New Products, Cool Projects and People in New Places
In this week's edition: Atlona beats the ISE 2020 rush, Topgolf overhauls its displays and NETGEAR senior VP announces his retirement.
Leave a Comment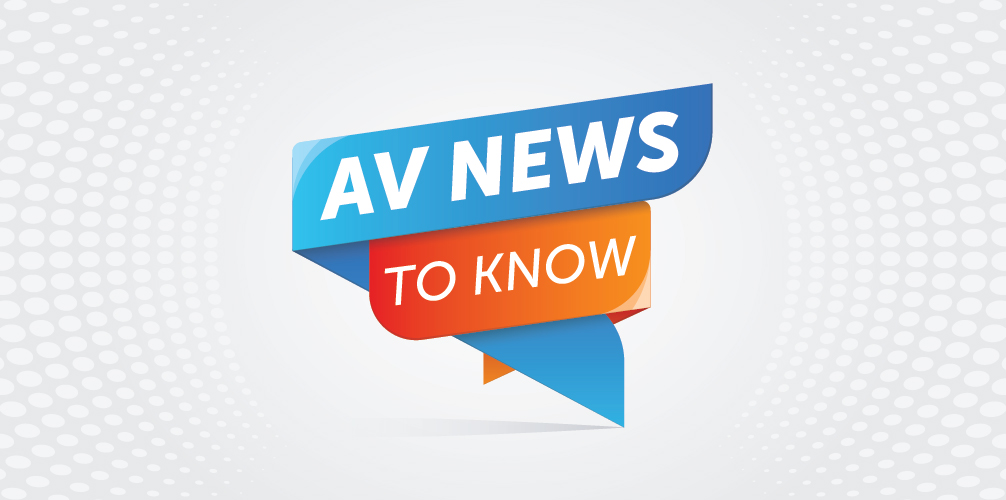 Here's a closer look at some of the AV news, products and projects you might have missed this week. We call it AV News to Know:
New AV Products
Atlona Announces Second-Generation Velocity AV Control Platform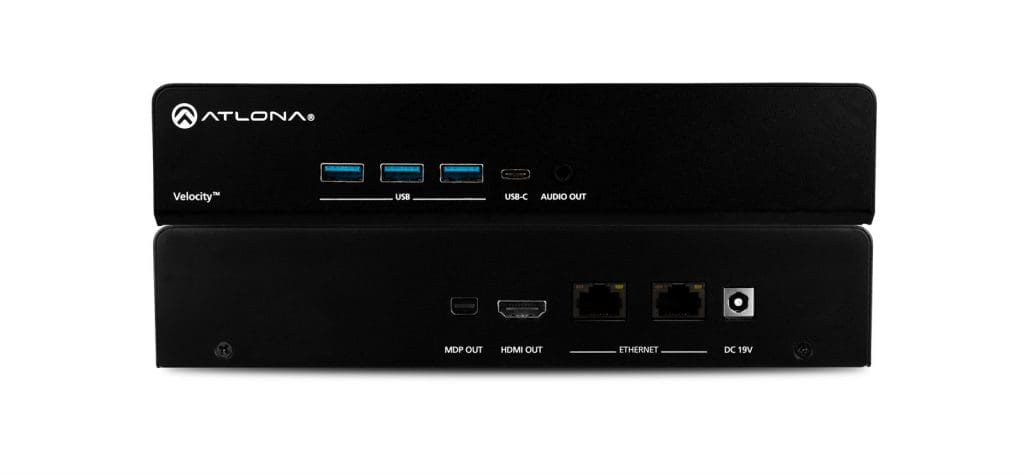 Atlona has updated its Velocity IP-enabled AV control platform with new features and flexible deployment options for commercial AV environments.
Available in January and making its debut at ISE 2020 (February 11-14, Amsterdam RAI, Stand 5-T50), Velocity will transition into an expanded and enhanced platform offering the ability to plan and scale AV control system designs.
The new release will also integrate new capabilities at no extra cost, including room scheduling, unlimited BYOD usage for AV control, integration with leading soft codec platforms (Zoom Rooms, Cisco WebEx), AV asset management, and remote monitoring and management from the cloud.
The updated Velocity System platform includes new hardware and software server gateways to support various room and application requirements.
Genelec 4430 Loudspeaker Offers Sound Quality over IP
Genelec has announced the availability of the 4430 two-way active installation loudspeaker, the first model to incorporate the company's Smart IP technology, which combines sound quality with a single cable.
Smart IP provides scalable power, audio and loudspeaker configuration, supervision and calibration features via a standard CAT cable.
The 4430 accepts both Dante and AES67 IP audio streams and derives power via both PoE and PoE+ Power-over-Ethernet formats, with the 4430's proprietary internal power supply helping to deliver 104 dB of short-term SPL via two 50 W Class D amplification stages feeding the woofer and tweeter.
As well as receiving both power and audio-over-IP, the 4430's single rear panel CAT connector also allows access to Genelec's Smart IP Manager downloadable configuration tool.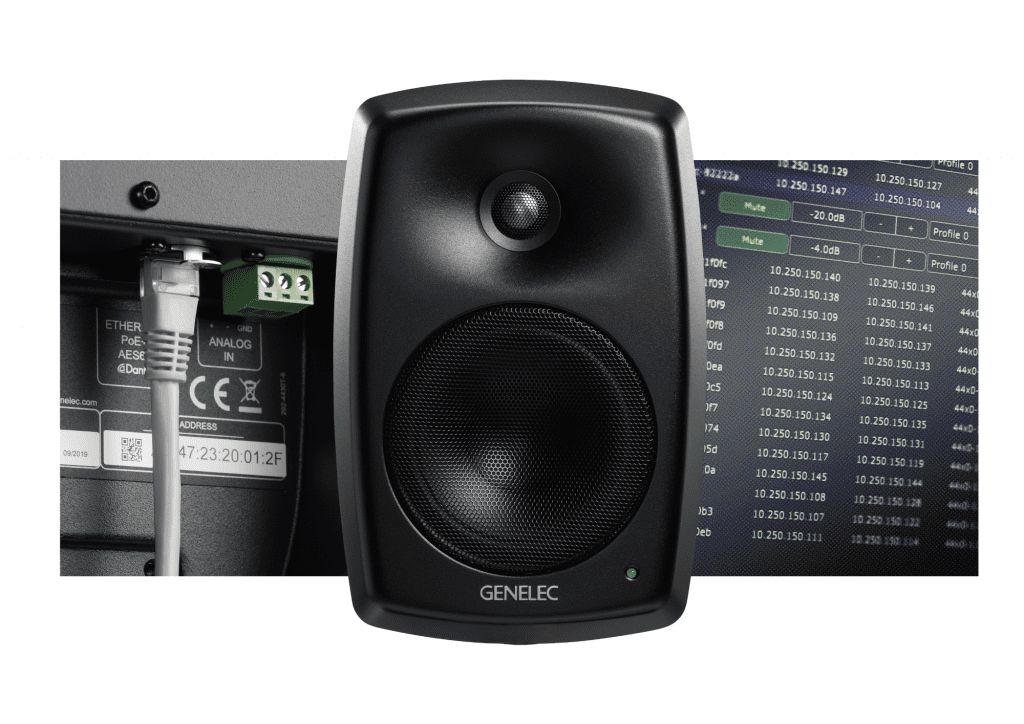 Christie Extends Flat-Panel LCD Lineup
With their 0.44mm/combined 0.88 mm extreme narrow bezel, TAA-compliance and 4K at 60Hz delivery, the two new Christie 55-inch Extreme Series flat panels deliver for military and government installations, mission-critical  control rooms and visualization labs.
The flagship of Christie's Extreme Series, the FHD554-XZ-H and its HR sibling are equipped with HDMI 2.0, HDCP 2.2 connectivity, and an OPS slot to accept a variety of processing modules including Christie Phoenix EP.
The FHD554-XZ-HR is Christie's remote power model that provides improved reliability while delivering mission-critical uptime and redundancy capabilities.
For customers wanting an ultra-slim profile for their video wall, the FHD554-XZ-H/HR combined with Christie's ML25 mount can deliver a total depth of less than four inches, complying with the Americans with Disabilities Act (ADA).
ClearOne CONVERGENCE AV Network Manager Now Shipping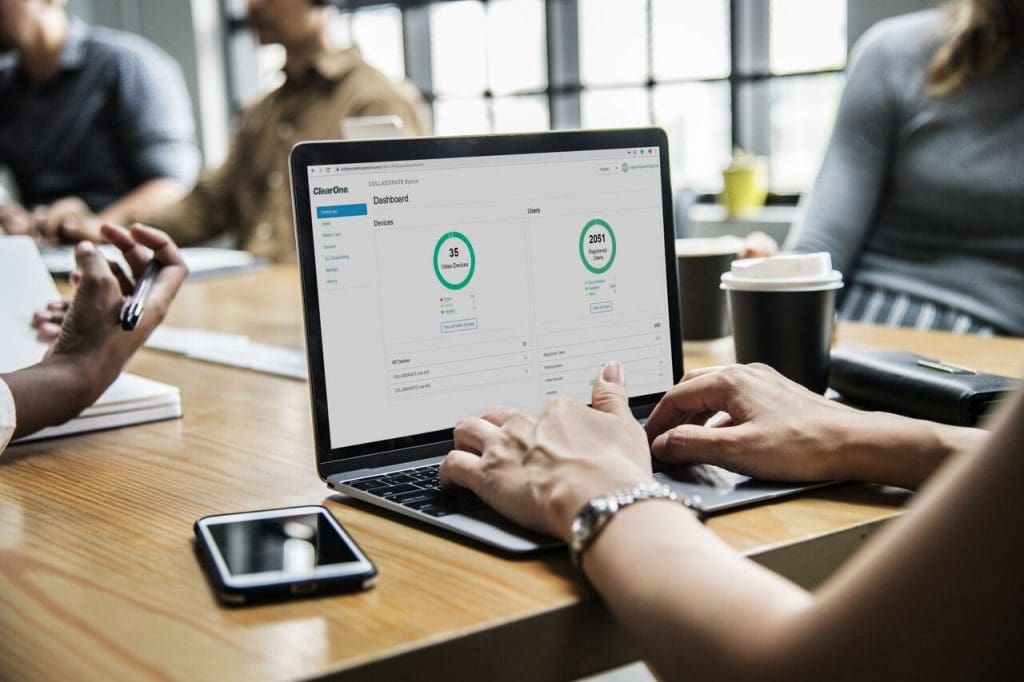 ClearOne recently announced it has begun the worldwide shipping of its new CONVERGENCE AV Network Manager, a unified AV network management platform to monitor, control and audit ClearOne pro audio and video products and services.
The beta version is now available for download.
The cross-platform server runs on Windows and Linux OS for IT integration and remote real-time system access provides dashboard views.
CONVERGENCE is designed to support organizations of any size with a user interface on any browser from desktop to mobile. The system has two levels of access — a secure administrator level for full access and a viewer level for monitoring.
Primeview Adds Portable Line of Narrow Pixel Pitch LEDs
Primeview Global has launched a portable version of the FusionMAX narrow pixel pitch LED video wall systems, including pixel pitches of 1.2, 1.5, and 1.9 millimeters that are now portable.
FusionMAX2GO products are front-serviceable and cable-free. The 2GO solution now fits through doorways and elevators and comes standard with a mechanical lift to adjust the height of the LED wall as well as a road-case for easy logistics.
Audio Visual Projects

Topgolf Entertainment Group Transforms with LG Digital Displays, SAVI Controls
Topgolf Entertainment Group recently installed more than 10,000 advanced digital signage displays from LG Electronics in 50-plus Topgolf venues, transitioning from consumer televisions to immersive commercial displays.
LG Business Solutions USA joined forces with AV control software leader SAVI Controls and Topgolf's systems integrator Diem Digital on the project, which incorporates SAVI Canvas for a tri-pane video solution to display broadcast and satellite programs, Topgolf TV, marketing messaging and custom content from its gaming systems, including Toptracer.
L-Acoustics Brings Super, Natural Sound to Santana's Supernatural Now Tour
For Santana, 2019 was a banner dual-anniversary year. Not only did it mark the 50th anniversary of the band's performance at the Woodstock music festival, it also marked the 20th anniversary of the Grammy Award-winning Supernatural album.
To celebrate, Santana hit the road for its Supernatural Now tour equipped with an L-Acoustics K1/K2 system from Sound Image.
Joined by The Doobie Brothers as the opening act, the 29-date North American tour kicked off in Phoenix, Arizona and snaked its way east, culminating with a final performance in Wantagh, N.Y.
Sound Image system engineers Michael Grabarczyk and Harrison Ruhl were tasked with deploying a PA system based on a similar spec. Main arrays were comprised of 12 K1 over four K2 per side, flanked by hangs of eight K1-SB enclosures.
Farther out were 10 K2 per side as auxiliary hangs, while a dozen subs were ground-stacked below in four groups of three, set up in a cardioid configuration if the stage was hollow. A total of six Kara frontfills sat atop the subs (the center two were doubled), while two ARCS on the far downstage left and right corners provided additional fill.
A dozen LA-RAK loaded with 36 LA8 amplified controllers supplied the system's power and processing.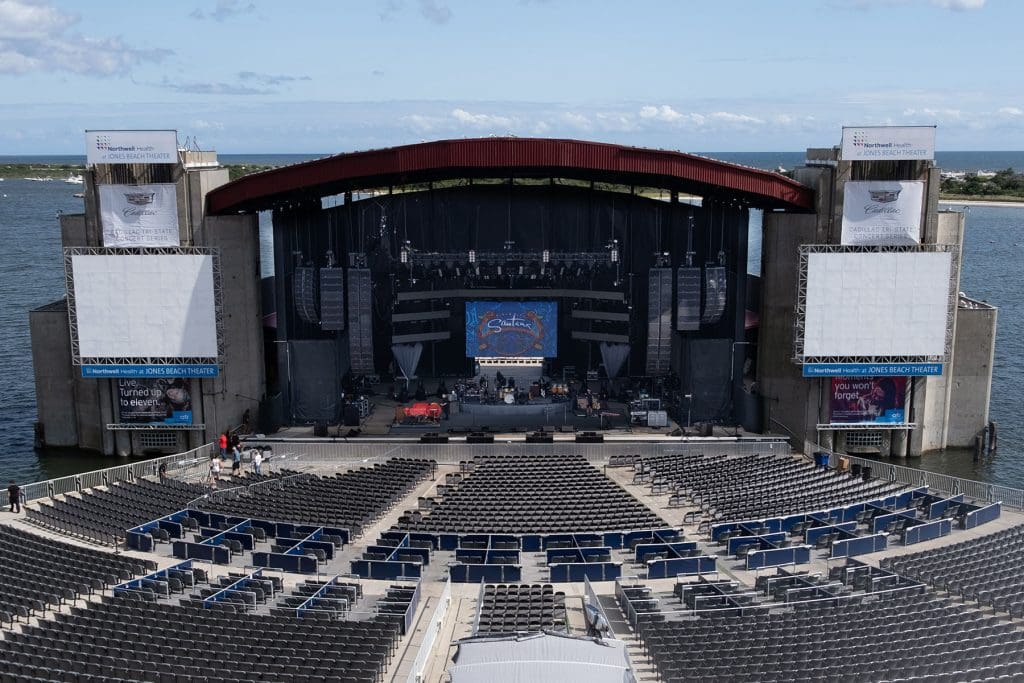 Dubai's Wavehouse Atlantis Enjoys Symetrix Audio Network
Located on Palm Island, between the Dubai skyline and the Arabian Gulf, Atlantis Dubai includes a world-famous resort, the world's most Instagrammed hotel, award-winning restaurants, a waterpark and much more.
Wavehouse, Atlantis Dubai's an all-encompassing entertainment venue, features zones for kids, families and adults, including a bowling alley, kids play area, two-story arcade, projection room, restaurant, indoor/outdoor stage, indoor/outdoor bar, outdoor lounge area and wave simulation pool.
Installing a sound system to serve a venue the size and complexity of Wavehouse was a major challenge. However, the team at Dubai systems integrator Pulse Middle East (www.pulse-me.com) was up to the task.
The Pulse Middle East team designed and installed a Dante-enabled audio system for Wavehouse based on two Symetrix Radius NX 12×8 DSPs and one Radius NX 4×4 DSP.
"We were brought in to design and install a sound system for live music, background music, and non-emergency paging that would have complete flexibility for the operator to play any source in any and all zones," said managing director and audio engineer Joe Chidiac.
The Wavehouse system is hosted on the hotel's network, with fiber connecting two separate AV rooms connected to the main intermediate distribution frame. Connection points for Dante devices around the venue are on CAT6 cable.
In addition to portable devices, audio sources include a Pioneer DJM900 DJ mixer with CDJ2000 multi-players, connected with an AVIO adapter; a Midas M32 console with DN32-Dante card; and several TV receivers plugged directly into the Symetrix Radius processors.
On the output side, Powersoft amplifiers drive loudspeakers from TW Audio and Martin Audio.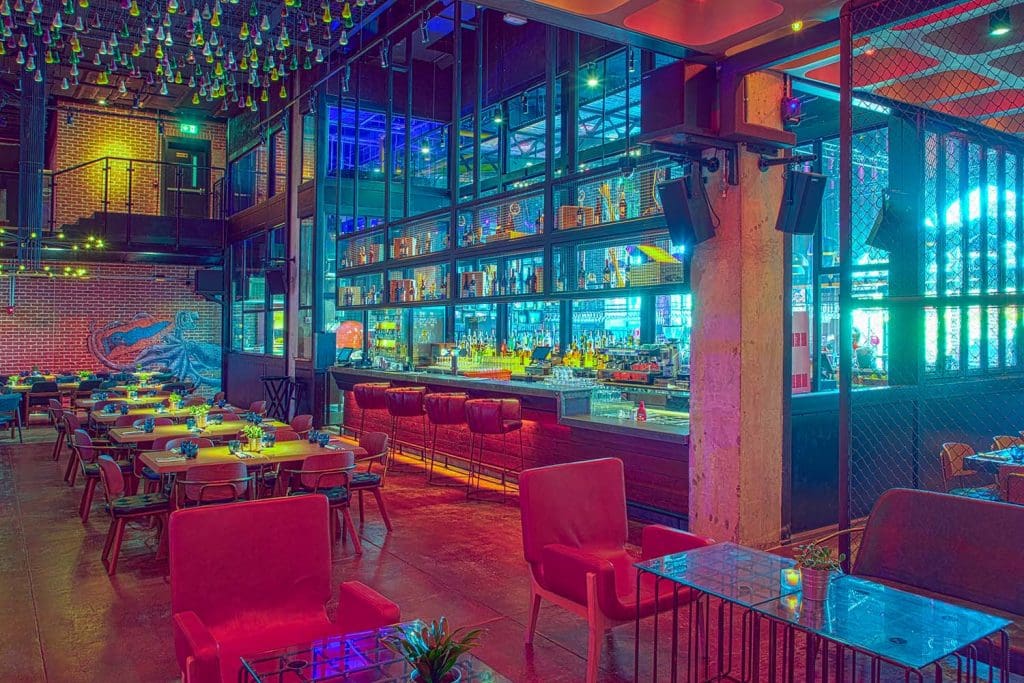 People and Places
NETGEAR Announces Retirement of John McHugh, Names Vikram Mehta His Successor
NETGEAR, Inc. this week announced that John McHugh, its senior VP of SMB products and services, plans to retire from the company at the end of 2019 and named Vikram Mehta as his successor as of Jan. 2, 2020.
McHugh has been the leader of NETGEAR's SMB business over the last seven years. Mehta previously served as CEO and president of Blade Network Technologies, which was acquired by IBM.  Prior to Blade, Mehta held senior roles at Nortel Networks, Alteon WebSystems, Ensim and HP.
"John has overseen the substantial transformation of the SMB business, driving the move to PoE and cloud managed switching," said NETGEAR chairman and CEO Patrick Lo.
"Vikram has already been working with us in a consulting capacity for the past four months and during that time has focused his time and effort on growing the pro AV business, forging alliances and bonds with the leading players in that ecosystem," he said.
Solotech Appoints Colin Raininger as Senior Business Developer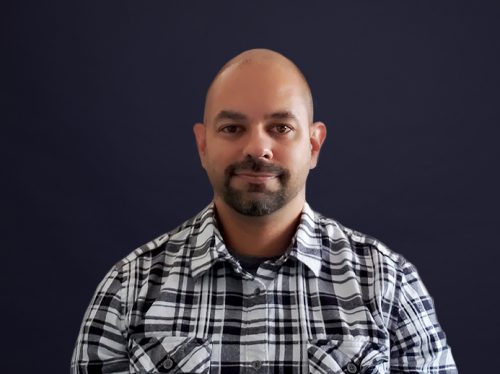 Colin Raininger is Solotech's new senior business developer for the company's Toronto office. Raininger will be responsible for developing business opportunities for the corporate sector in the greater Toronto area.
With more 20 years of experience in the audiovisual and entertainment industry, Raininger has knowledge of sales and systems design as well as project management. Throughout his career he has developed long-standing relationships with manufacturers, distributors and engineers. He holds a degree in graphic design, business and marketing from Sheridan College in Mississauga.
If you enjoyed this article and want to receive more valuable industry content like this, click here to sign up for our digital newsletters!