WilsonPro Enhances Enterprise 4300/4300R Cellular Amplifiers
Network scanning feature in WilsonPro Enterprise 4300/4300R cellular amplifiers breaks down cellular power and signal quality levels by carrier.
Leave a Comment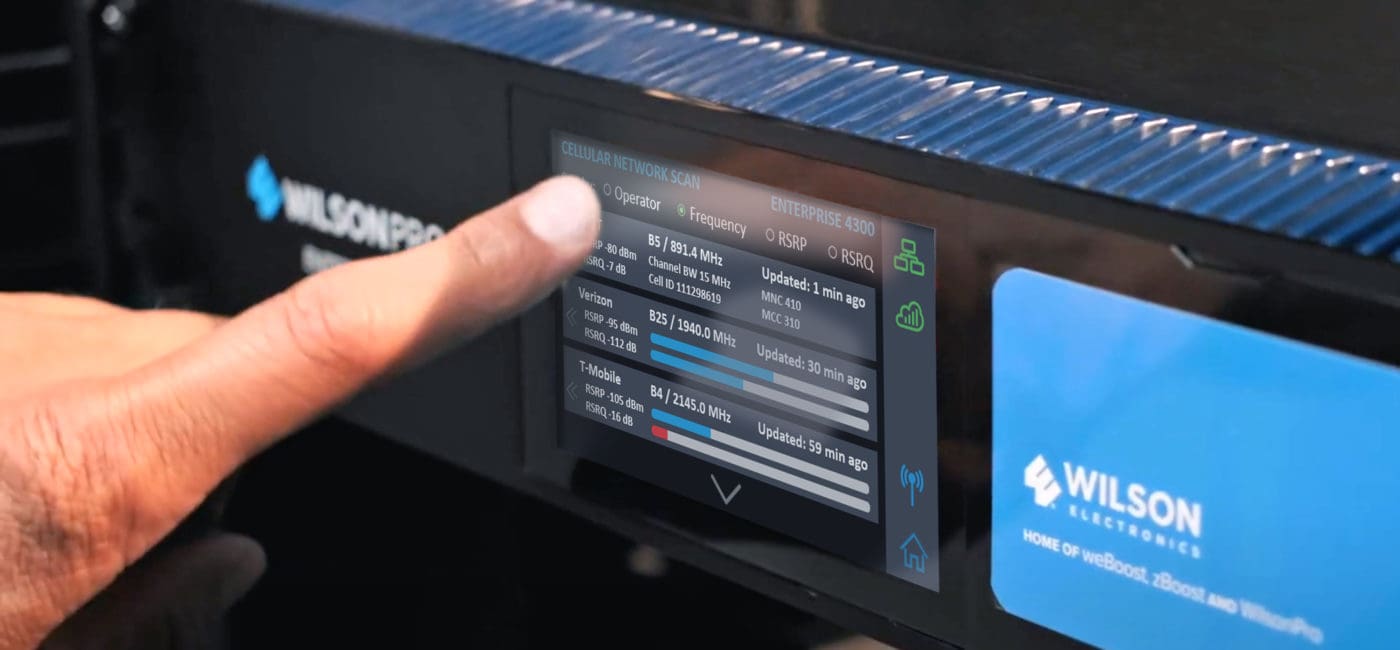 WilsonPro this week announced the integration of network scanning capabilities into all new WilsonPro Enterprise 4300/4300R cellular amplifiers.
This built-in network scanning feature "will eliminate the ambiguity of whether the cellular amplifier is working properly for all carriers by providing users with real-time measurements of cellular signal power level, signal quality, and frequencies for every major U.S. and Canadian carrier," said the WilsonPro announcement.
That will "give the user a better installation, better performance and optimization by carrier," the announcement says.
The addition of Network Scanning to the Enterprise 4300/4300R amplifiers will not increase product pricing, with the data being accessible through the WilsonPro Cloud.
The Enterprise 4300/4300Rs' built-in network scanning "facilitates a more seamless installation and carrier-specific optimization for the best overall system performance," according to the WilsonPro announcement.
If an issue arises, the user can immediately determine the actual strength and quality of each carrier's cellular signal.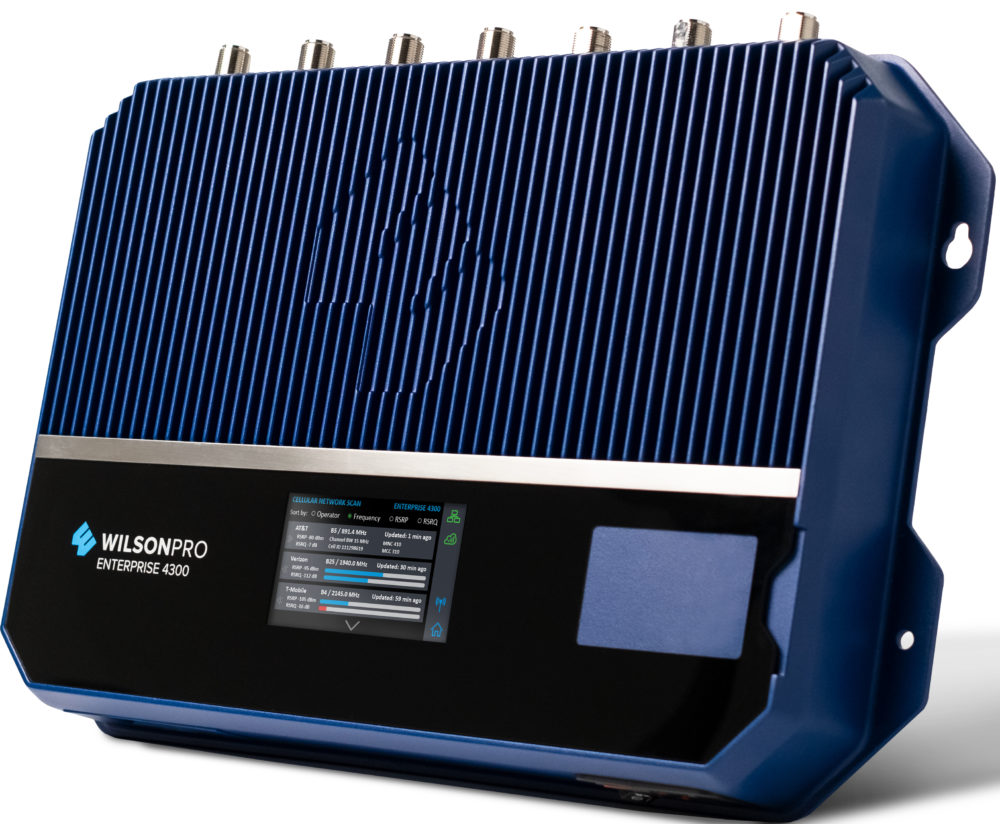 In addition, the Enterprise 4300/4300R's WilsonPro Cloud functionality "enables users and integrators to remotely manage, monitor, troubleshoot and adjust the amplifiers," the announcement says.
It is also capable of providing real-time updates to any mobile device; including tablets and smartphones, reducing the need for onsite visits.
As an added benefit, historical carrier information will now be available via the WilsonPro Cloud, enabling integrators or WilsonPro technical support to use the cloud to verify if and when carrier-specific issues have occurred in the past for remote troubleshooting.
"We had always hoped to offer this granular level of measurement in our cellular signal amplifiers, and it is a feature that our installers have always requested, but it was very difficult technologically to pull each carrier's separate readings from the cellular signals the amplifier was picking up," said Bruce Lancaster, CEO at Wilson Electronics.
"We are thrilled to have cracked the code and can now provide these exclusive, groundbreaking Network Scanning capabilities on all new Enterprise 4300/4300R amplifiers moving forward at no additional cost so users can enjoy the strongest cell signal possible," he said.
More About Enterprise 4300/4300R
If a specific carrier is experiencing a weak signal, the Enterprise 4300/4300R's Multi-Tower Targeting Technology, featuring three outdoor-antenna-ports, will allow the user to point the antenna in the direction of the strongest signal for specific frequency bands for carrier-specific optimization and the best possible indoor cell coverage.
The Enterprise 4300/4300R is stackable and scalable so installers can configure cellular coverage for in-building areas up to 1 million square feet, depending on the building's architecture, making it ideal for office buildings, hospitals, hotels, warehouses and more.
The amplifier helps provide strong, reliable cellular signal to a building's residents, employees, and visitors; regardless of the carriers they use.
The WilsonPro Enterprise 4300/4300R featuring enhanced Network Scanning capabilities are available immediately for purchase through authorized WilsonPro distributors and dealers.