Afraid of Needles? 'VR Pain Medication' Could Fix That
The emergency room at St Joseph's Hospital in France maintains that VR can be used as pain medication for minor treatments.
Leave a Comment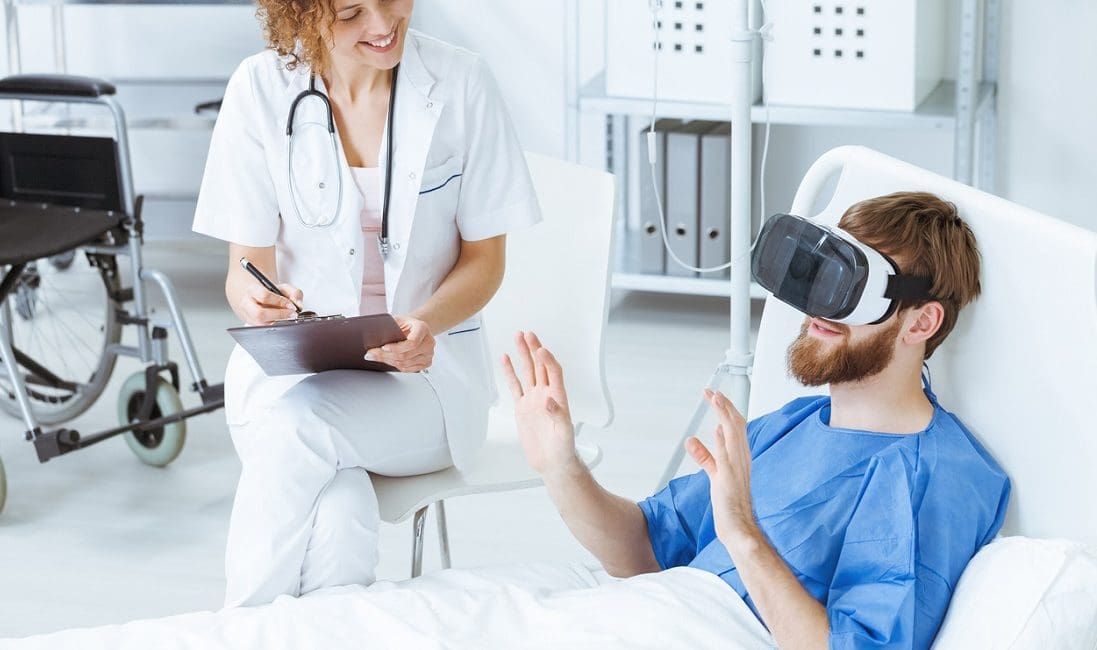 Virtual reality doesn't come in a pill (yet), but it could be used as a form of pain management.
According to the emergency room of St Joseph's Hospital in France, the use of VR is effective at relaxing patients without resorting to drugs. In fact, some patients even showed sign of an increase in their tolerance of pain with VR pain medication.
It's not hard to believe that users could be sufficiently distracted to ensure they stop noticing their pain as much, but VR is likely to be more effective on some people than others.
Thankfully, the use of VR pain medication won't be replacing major treatments, such as surgeries, and drugs will still be used in those cases. For minor treatments, however, VR is proving effective.
"What we offer is a contemplative world where the patient goes on a guided tour, in interactive mode, to play music, do a bit of painting or work out a riddle," says Reda Khouadra, one of the 24-year-olds behind the project.
Patients adorning the VR goggles can be transported to Japanese zen gardens or snowy hillsides, while doctors perform treatments such as putting stitches in a cut, inserting a urinary catheter, or putting a dislocated shoulder back into place. Burn patients could also find VR effective.
"The virtual reality project enables us to offer patients a technique to distract their attention and curb their pain and anxiety when being treated in the emergency room," adds Olivier Ganansia, head of the emergency department at the Saint-Joseph Hospital in Paris.
"I think in 10 years, virtual reality and VR pain medication won't even be a question any more, and will be used in hospitals routinely."
This story premiered on our sister publication, CI Europe.
What hospitals are spending more money on
According to a yearly Hospital Security Survey from our sister publication Campus Safety, hospital security professionals already have big plans for their buildings in 2018.
Campus Safety had previously used last year's survey results provide insights on healthcare budget, crime and staffing levels. They also ranked the 15 most common types of hospital security officer training.
Now, they examine 2018 security purchasing plans, ranking the 20 types of security equipment and systems hospital officials say they're most likely to invest in during the upcoming year. Learn more here.