Replace Virtual MLB Fans and Fake Crowd Noise with Mic'd Up Players and Catcher Cam
There are ways Major League Baseball can improve the homebound fan experience at ballparks across the country this season without overdoing it with virtual.
Leave a Comment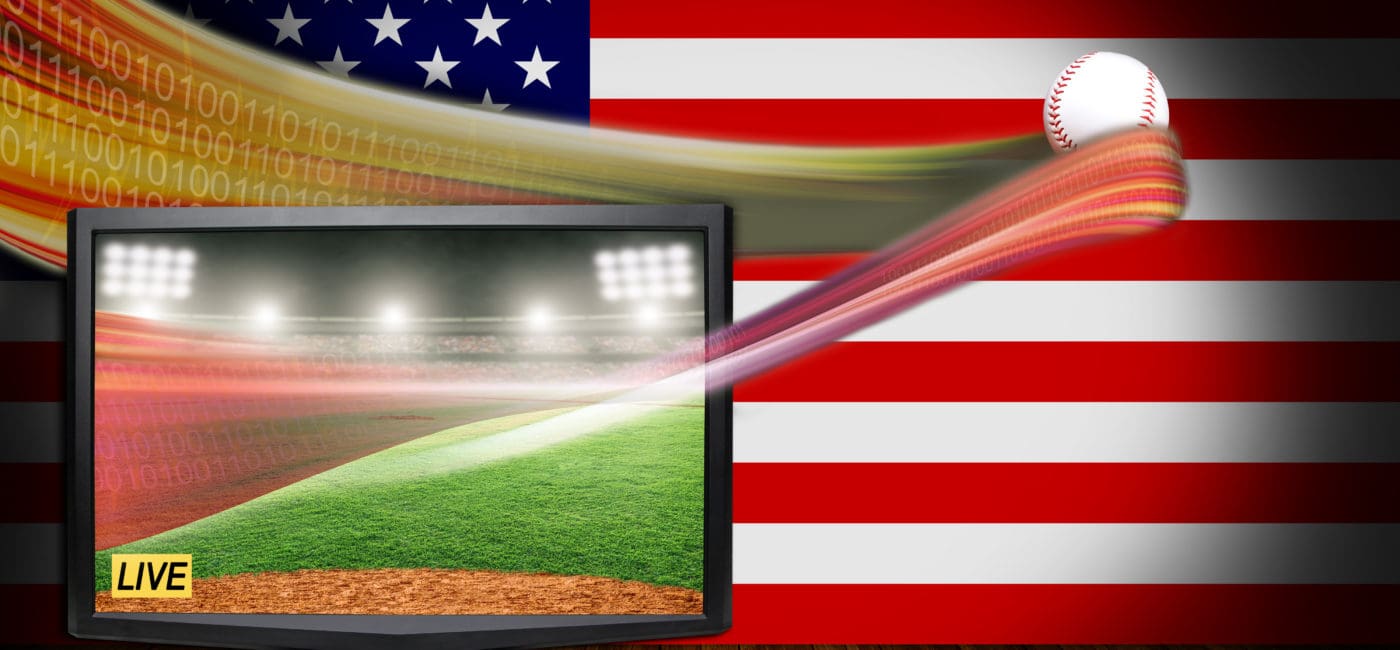 In case you're focused on more pressing issues these days, the 2020 Major League Baseball season opens tonight, about three months late because of the coronavirus outbreak and with no fans in the ballparks to root, root, root for the home team.
That means we'll soon be subjected to a season filled with fake crowd noise piped in through the ballpark's audio system and broadcast on the team's local TV games. We'll also apparently see Fox Sports using Silver Spoon technology to fill stadiums with virtual MLB fans wearing regional team gear.
Call me a simpleton (many have before, sometimes using not-quite-as-kind words for it), but I'd much rather have had MLB teams let the crack of the bat and thump of the catcher's mitt tell the story of the baseball season than add artificial noise to the obviously empty ballpark.
That's not to say I'm completely anti-technology when it comes to enjoying sports, but I'd just prefer to have players wearing microphones all season and to especially see the return of Catcher Cam to add new viewing angles to the TV broadcast in this unique 60-game baseball season.
We already know there will be more cameras than ever in more places than we realize throughout Major League ballparks thanks to the launch of Statcast 2.0, the next generation of advanced analytics that tracks how hard batters hit balls, how far fielders run to catch them and much more.
I'd rather not have those things clutter the broadcast with endless strings of numbers and stats and instead focus on the basic interplay between teammates and rivals that can only come through mics on the players' jerseys or cameras on the catchers' masks.
In fact, I want those innovations to become permanent parts of the presentation, not just have them restricted to Summer Camp intrasquad games.
Catcher Cam: 🔘 ON ⚪️ OFF pic.twitter.com/HOTqCmfKfg

— Red Sox (@RedSox) July 16, 2020
Who Sits in a Ballpark Behind the Home Plate? SpongeBob SquarePants!
Rather than filling ballparks with virtual MLB fans, I'd rather see Major League Baseball follow the lead of the Korean Baseball Organization, which used SpongeBob and other stuffed toys to fill the empty seats behind home plate.
In fact, some teams who struggle to attract fans regularly should use this tactic even after fans are allowed to return.
Korean Baseball League solves issue of empty stands by filling them with stuffed toys. Yes, that's Spongebob in the front row, heckling the pitcher. pic.twitter.com/oBOckyZJQP

— Steve Warne (@TSNSteve) June 11, 2020
Much to my colleague Zach Comeau's dismay, I'll be 37 feet above the Fenway Park grass for the Boston Red Sox 2020 season opener—at least in cardboard form, thanks to a Red Sox Foundation program.
It obviously won't be nearly as fun as being inside the ballpark for another Sox home opener—I've been to every one other than 2004 since my junior year of high school in 1990—but it's a pretty low-tech (and hopefully temporary) way to take me out to the ballgame.
The promotion is for a good cause and could mean I get my first-ever home run ball—if one hits my likeness in the Green Monster seats. I'll be watching at least all of the Sox home games for that, trying to block out the fake noise.
I just hope Cardboard Craig doesn't sing along to "Sweet Caroline" in the middle of the eighth inning, especially if the Red Sox are losing.
'Sweet Caroline' is on its own pic.twitter.com/PbsgYMfHO6

— Rob Bradford (@bradfo) July 22, 2020