InfoComm 2019: Cabletime Debuts Customizable IPTV Streaming and Digital Signage Solutions
Cabletime will use the InfoComm 2019 show floor to debut enhancements and additions to its MediaStar line of customizable IPTV and digital signage products.
Leave a Comment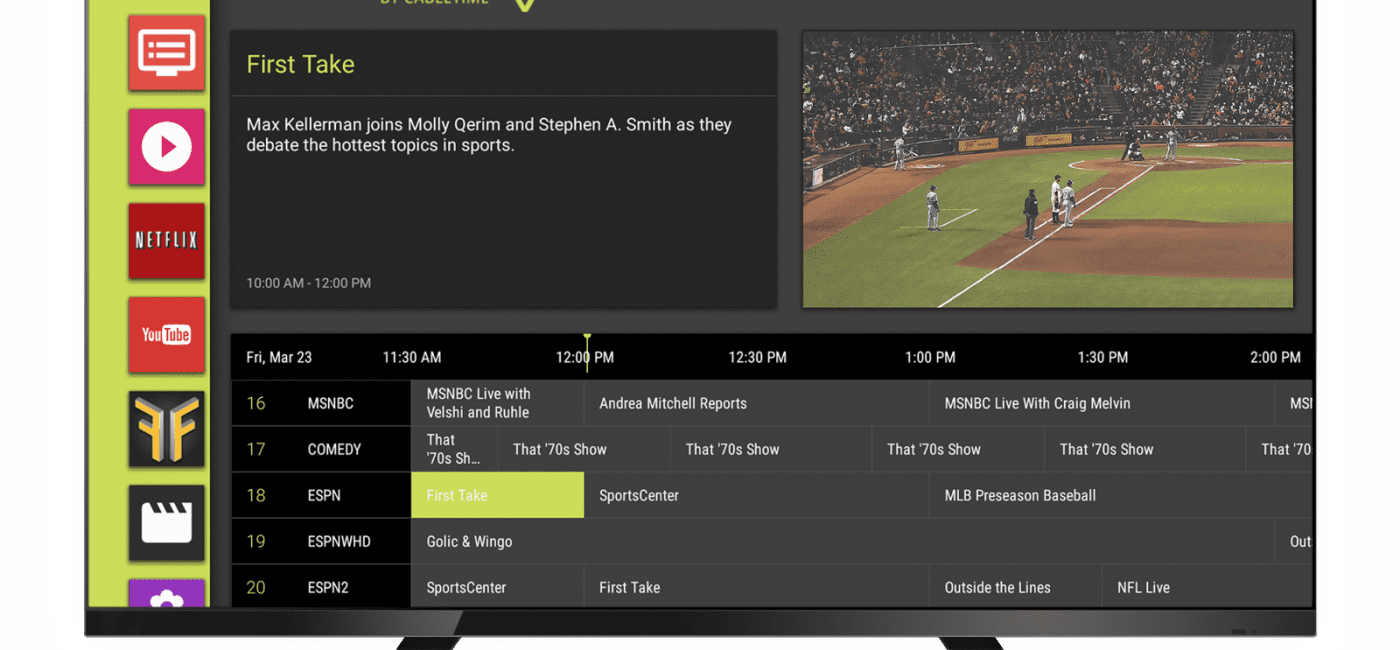 Cabletime will be presenting new enhancements to its range of customizable IPTV and digital signage products at InfoComm 2019 in Orlando in June [booth 3089].
Cabletime's two new MediaStar transcoders, the 700-482 and 700-485, "process, regulate the stream rate and transcode multiple live video and audio IPTV streams to enable their controlled re-transmission onto an IP network," according to the company announcement.
This allows each processed stream to meet specific network data rate limits or be modified to play out on other platforms, according to the Cabletime press release.
The company will also demonstrate the new MediaStar 798 HDMI encoders and the 799 IP-casters, which deliver "lower latency and re-casting across virtual private networks and the Internet to offices or other locations enabled with the two solutions," according to the Cabletime announcement.
In addition to meeting users' IPTV headend, digital signage and digital media encoding and distribution needs, the MediaStar 798 encoder will also support HDCP Pro 2.2 content protection across an enterprise network.
This will ensure that protected content can be played out onto HDCP-compliant devices, according to the Cabletime announcement.
RoomStar
Cabletime's live TV and OTT TV solution for the hotel and hospitality market will be a key feature in the company's InfoComm booth.
The system "combines a TV content distribution functionality with a bespoke property management interface designed to meet the demands of the growing global hotel interactive TV market," according to the company announcement.
RoomStar is ideal for hotels with between 50 and 200 rooms "looking for proven hospitality TV technology that is highly reliable, scalable and competitively priced," according to the Cabletime press release.
Creating visual communications
The latest in Cabletime's software updates for MediaStar Media Manager and Creator will also be at the show, and visitors will be able to see how they can easily create and distribute visual communications, signage and live streaming. Demonstrations of the new enhancements will be rolling throughout the booth.
Protected content
InfoComm is a great forum for Cabletime to discuss solutions which feature its end-to-end protected content capabilities. This includes the pro-idiom live stream and mobile stream support in the MediaStar 782 and 782DS media players and the LAN-casters.
The company will also focus on custom encryption end-to-end using AES 128bit solutions which will support any stream into the MediaStar LAN-caster or 798 encoder and encrypt the stream for delivery to of the MediaStar hardware or software media players.
Standards
Cabletime will also be showing its HDCP Pro encryption solution, which takes HDCP Pro-encrypted content into the MediaStar 798 and streams it, fully protected, to the MediaStar 782 decoders.
This is an emerging standard for end-to-end encryption of protected content over an IP network and means that users will be confident of meeting legal requirements when streaming protected content.
"We understand the importance of being able to offer encrypted, protected content and output to corporate AV buyers and we are keen to show the commitment we have made to supporting it at InfoComm 2019," said Cabletime CEO Shaun Oxenham in the company announcement.