7 IPTV Mistakes for AV Integrators to Avoid on Every Job
VidOvation published a white paper that lays out of some of the biggest IPTV mistakes they've seen from integrators launching a system for their customers.
Leave a Comment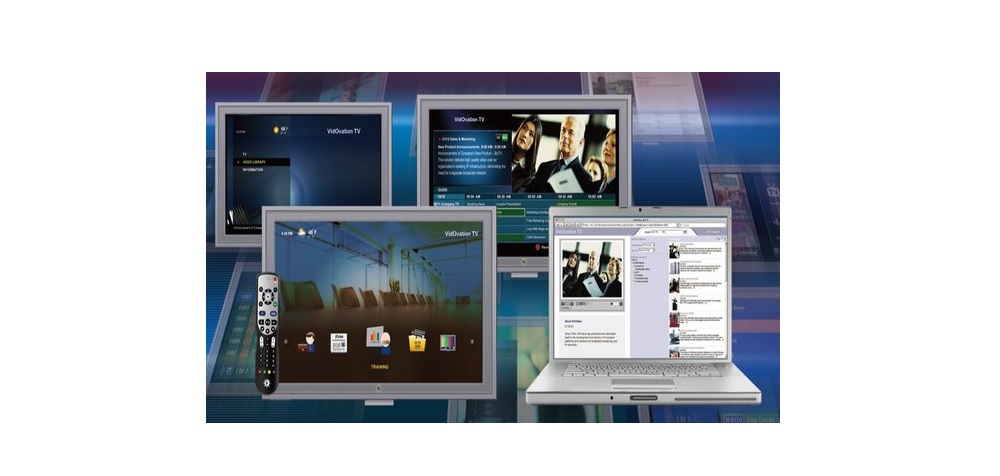 At this point, most AV integrators know what it takes to deploy a successful IPTV network, from allowing the web-based solution to support 5,000 concurrent viewers on a single server to support for both standard-definition and high-definition broadcasts.
But, like with any technology, there are plenty of installers out there who do things they probably shouldn't when it comes to implementing an IPTV solution for their customers. VidOvation rounded up some of the biggest IPTV mistakes they found in a white paper.
Here are some of the top IPTV mistakes they found. You'll have to download the white paper to read all 17 and see what you can do to avoid them though.
Limited or lack of distribution to desktop, laptop, smartphone, smart TVs and tablets.
A typical RF coaxial television system is only going to allow for the distribution to specific displays and TVs. Many customers today, though, need to access video content over the corporate-wide area network on their desktops, laptops, smart phones, tablets, set-top boxes, Smart TVs, TVs, and displays.
Relying on one content provider (CATV/SAT) or without open architecture.
Content providers like to control the content allowed on your network. Ensure that you can pick the content for your network and implement open architecture equipment to keep your options open.
Not allowing integration of your own video-on-demand and live video.
A great enterprise video networking system has the capacity for the storage and dissemination of corporate content to employees. Stored video can be relevant information, updates or training for employees. With your own content distribution, an activity that cost a large amount of time and money can now be accomplished quickly and efficiently. Likewise, live content distribution can be valuable in the enterprise world. The ability for an executive to reach the entire team instantly in regardless of location is priceless.
Lacking scalability, security and flexibility.
Choosing a scalable and flexible system is the only way to ensure your investment has longevity. You may want to add more channels and more viewers to your system at a future date. Additionally, you want to have the capacity for selective user upgrades without changing out set top boxes.
For IT administrators, it's always about keeping trouble off the network, and video, using large amounts of bandwidth, is often perceived as troublesome, especially when employees use the network in a way they shouldn't.
Lack of friendly user interface.
Designers get too crazy. The best GUI (graphical user interface) is a familiar user interface. You don't want to get stuck with a video system on your corporate network that everyone hates.
Lack of customization.
Hospitals may seek extra features to play in telemedicine applications. Hotels may desire the help desk messaging features. Military implementations may include 16 simultaneous video playback functionality. Universities may want advanced solutions for their classroom e-learning applications.
Lack of low-latency and synchronous video.
In sports venues, some owners and facility managers have been upset when displays that are in close proximity at a live sporting event are out of sync or delayed. There are many systems out there that have a second of delay or hundreds of milliseconds of delay between displays, and then seconds of delay between the action on the field and the live action on the IPTV system.
How many of these IPTV mistakes are you making? If it's more than zero, check out VidOvation's white paper now.
If you enjoyed this article and want to receive more valuable industry content like this, click here to sign up for our digital newsletters!