2 Ways to Make More Money as an AV Integrator
Pro AV profitability isn't as easy anymore. AV integrators need to sell service contracts and do more to differentiate themselves from larger competitors.
Leave a Comment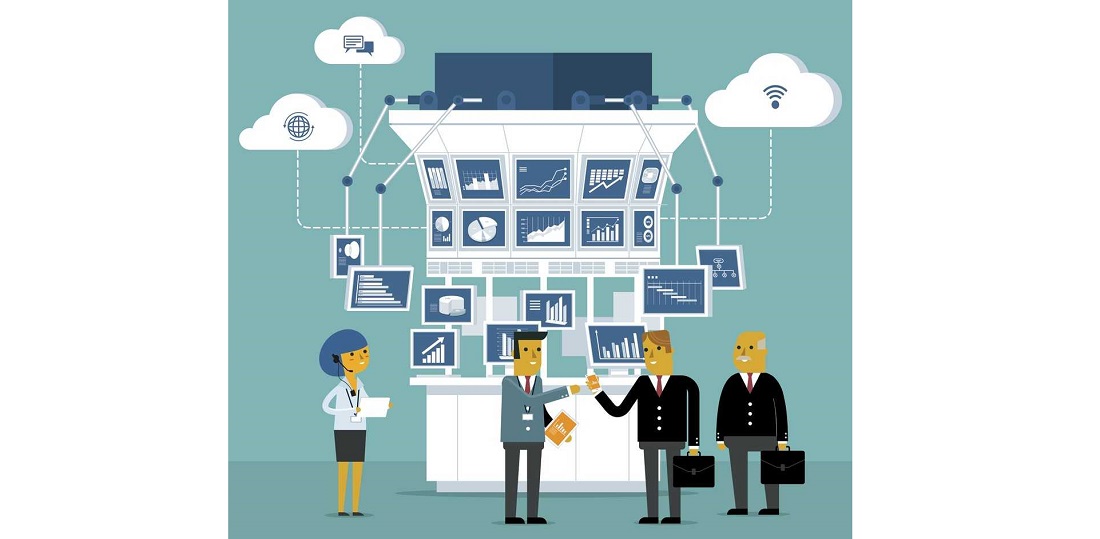 When I entered the commercial electronics field, one of the first discussions I remember in our office concerned the need to improve AV profitability. Fast forward 43 years, and the discussions we were having in 1976 are the same the industry is having today – how to gain or maintain AV integrator profitability.
I have run very profitable AV businesses for over four decades using two techniques to boost profits – differentiation and recurring monthly revenue.
The Differentiator to Increase Pro AV Profitability
When you have something (a service, a product, or a feature) that your competitors do not have, you can charge for that difference.
That differentiator generates money for your company when you explain how that "thing" (product, service or feature) will save the customer money or make them money.
But having a good differentiator will not translate into dollars for you unless you sell the differentiator concept to the customer.
I have used differentiators to make high profits in systems integration, pro sound, security, background music, wireless communications and retail computer stores. This principle works regardless of industry or businesses.
A good example of an AV integrator finding a differentiator:
For many years, my company engineered and installed sound systems for churches, auditoriums and stadiums. The competition in that realm was fierce from out-of-town companies, music stores and other local firms.
My sales manager and I needed a differentiator to win the jobs and make a reasonable profit in a highly competitive field. After some brainstorming, Richard and I came up with "The No-Nonsense Guarantee."
The "The No-Nonsense Guarantee" worked like this:
we would propose to engineer an audio system for a church and give the customer a turnkey price that included The Guarantee t
the church would appoint one person to accept the project on behalf of the church upon completion
when that one person was satisfied with the functioning of the system, the church would pay us the agreed price
if the church representative was not satisfied with the system operation or function, my company would take the system out and the customer owed nothing
We could offer "The No-Nonsense Guarantee" because we knew our engineering was good and our products were top-of-the-line.
The customers paid a high enough price that they got a system that worked properly and my firm made enough profit to provide what we promised. And, we never had to remove a system.
"The No-Nonsense Guarantee" made the decision to buy from my company painless because the church had absolutely no risk.
Lack or risk made it easy to explain to the customer why they should pay slightly more to get quality products from a company willing to stand behind their engineering and installation.
"Ladies and gentlemen, if our competitors are so sure their cheap systems will solve your audio problems," we would tell a church committee, "they should be willing to offer the same 'No-Nonsense Guarantee' we offer."
Of course, our competitors with the low-ball prices wouldn't offer such a guarantee. So, we typically won the contract using a markup that allowed us to stay in business and flourish.
Recurring Monthly Revenue for AV Integrator Businesses
Recurring Monthly Revenue (RMR) is king when it comes to keeping an AV integrator business running profitably.
If you have a guaranteed stream of revenue that you don't have to resell each month, you have flexibility because you have cash flow. If sales are weak one month, the AV RMR may pay most (or all) of your overhead.
When RMR is great enough to pay for all your technical salaries, you have flexibility to spend more time training technicians. Grow RMR to the point it will pay the salaries of your office staff and you will have less stress when construction project payments fall behind.
The key is that your only have to sell services producing AV RMR once then the payments come in monthly for the life of your agreement with the customer. Note the term "agreement." Three to five year agreements are common for services that generate AV RMR.
Here are examples of AV RMR I have used to help keep me solvent and make more profit:
Background music
Security and fire monitoring
Pocket pagers (yes, I have made lots of money from pocket pagers)
Service agreements
Fire alarm inspections (regular inspections are mandated by most states)
Equipment leasing (Even if you have to borrow money from the bank to finance a system lease, you can charge the customer a premium interest rate and require them to have a service agreement.)
Read Next: Episode 41 of AV+ Explains AV Industry Profit Problems and How To Solve Them
A final thing that will help assure you are operating your AV integrator profitably is lowering overhead expenses. That's fodder for another column, but a very important part of increasing or maintaining pro AV profitability.
If you enjoyed this article and want to receive more valuable industry content like this, click here to sign up for our digital newsletters!