Pro AV Manufacturers: Submit Your Products to the 2018 BEST Awards
The Commercial Integrator 2018 BEST Awards program recognizes the best AV products and solutions for integration businesses.
Leave a Comment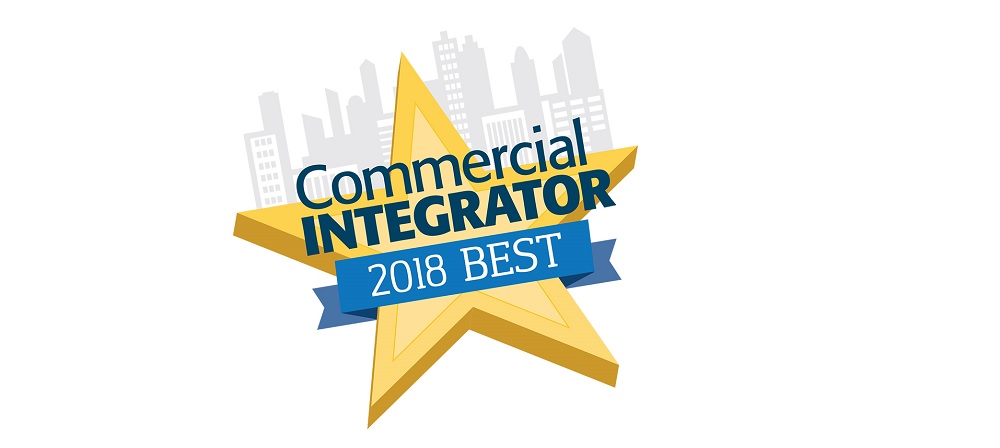 Submissions are now open for the 2018 BEST Awards! It's Commercial Integrator's way of honoring the best AV products available to integrators. We know this industry is not just about the tech… but there's something to be said for commercial AV products that just work. 
Criteria for winning products include innovation, functionality, competitive advantages and benefits to the installer. Winning manufacturers across various product and service categories will be announced at InfoComm 2018 in Las Vegas, on our website and in the July issue of Commercial Integrator magazine.
Enter the 2018 BEST Awards here
Last year's winners featured 40 of the best AV products from pro AV manufacturers large and small.
"Commercial Integrator is all about helping integrators become more efficient and profitable," says Tom LeBlanc, editor-in-chief. "That goal is front of mind when our judges choose the winning products."
Here's how you know if you should apply for a chance to win a 2018 BEST Award:
You're a manufacturer with an innovative new product or service that impacts commercial integration businesses
You deserve marketable recognition for that product or service
You're confident that your product or service will stand the test of our judging panel of industry experts, integrators, and editors of Commercial Integrator
What AV Manufacturers Gain by Entering
All entries will be highlighted on the award page, by category, with a link to your site. Our website attracts more than 50,800 unique browsers each month.
What Winners Get
recognition during InfoComm 2018, with awards announced and presented during the show
technologies highlighted in the July Issue of Commercial Integrator magazine, distributed to more than 25,050 readers
a spot in an article during Day 1 of InfoComm 2018, traditionally one of our most-read and shared articles
use of the Commercial Integrator Award Winner Logo on your company's website and in email signature lines for one year
individual coverage on CommercialIntegrator.com with an article and slideshow or video after InfoComm 2018 (great for sharing!)
Enter the 2018 BEST Awards here