Celebrating Outstanding Industry Members
Across age ranges, backgrounds and lived experiences, members of the commercial AV industry reflect on the pandemic, working from home and their unique personal journeys.
Leave a Comment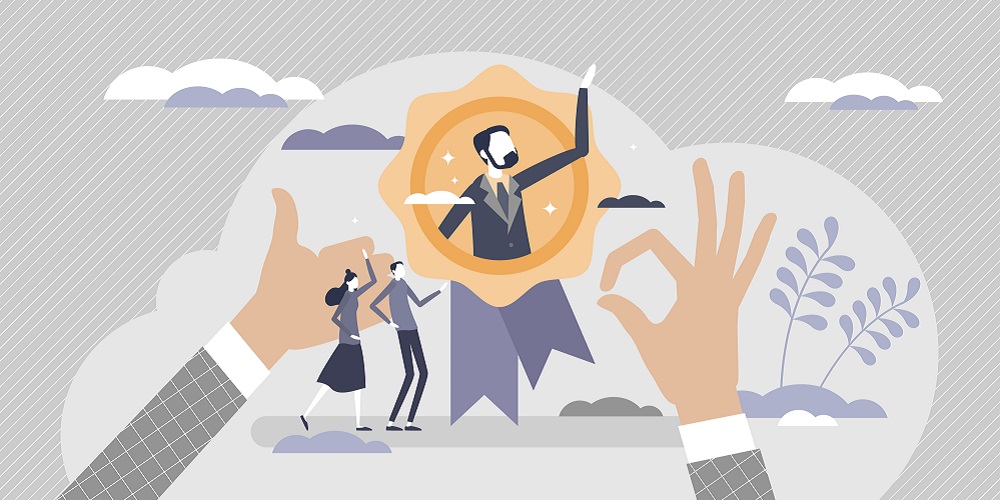 Editor's note: Commercial Integrator has teamed up with the IMCCA, the New York-based non-profit industry association for unified communication and workplace collaboration, to produce a quarterly supplement, titled Collaboration Today and Tomorrow, that focuses on all things collaboration from multiple perspectives.
---
The pandemic did one amazing thing for our world: It shed light on the fact that we can successfully work from home. According to the Pew Research Center, six in 10 U.S. workers say their jobs can be done from home. Sixty-one percent who had worked in a workplace outside their home are choosing not to go back into that workplace.
This edition of the Honor Roll spotlights some great people in our industry who are at different stages in their careers, and it highlights what the pandemic and the work-from-home experience has been like for their companies and them.
Relatively New to AV
Matthew Boutte, acoustic consultant at Arup — Los Angeles, Calif. 
Boutte grew up listening to music. His parents always had music playing at home, and he took various music lessons throughout his school life. He started with the piano and eventually focused on the drums, which he played in his high school jazz band. Having an ear for music and sound eventually led him to become interested in sound recording. It was only natural that Boutte's passion turned into his major at the University of Michigan — namely, sound engineering. His major was a great blend of performing arts and technology, with half of his focus on recording engineering and the other half on electrical engineering. His degree required a lot of technical expertise, as well as a creative proclivity. All this helped Boutte hone his skills in sound engineering.
In 2018, he was still going to the University of Michigan when he started his summer internship in Seattle for Arup, a global built-environment consulting firm. The following summer, he interned in Arup's Los Angeles office, leading him to secure an offer for a full-time job upon his graduation. Despite the COVID-19 pandemic hitting in early 2020, Boutte started as a full-time acoustic consultant in Arup's Los Angeles office in September 2020.
Lost Learning
Boutte admits that, at the beginning, it was challenging to work from home. "There is lost learning not being able to turn around at your desk and ask someone next to you a question," he observes. So, instead, he relied on Microsoft Teams chat to get those answers. On the positive side, his sound-engineering passion gave him an advantage in his work-from-home office setup. After all, he already had a large monitor, a standing desk and a webcam setup, allowing him to settle in at home quickly.
As a new hire, Boutte feared having his Teams icon turn yellow (for "away"), so he always tried to be available and keep busy. His supervisor realized this and let him know that he was trusted to get his work done. He offered Boutte simple advice: Just clearly communicate when he was planning to take a break.
Wellness was a major emphasis for Arup during the pandemic. Boutte cited examples of colleagues posting dancing penguins in their Teams chat to symbolize a half-hour walk. Pretty soon, that image became the group's visual cue to take a break. To keep the team camaraderie going, the acoustic group would have a daily 15-minute Teams lunch call to catch up. What's more, every Friday, Arup would host a virtual happy hour.
While working from home, Boutte was able to store test equipment to take to job sites, always strictly observing standard COVID-19 safety protocols during visits. Now, however, things have really opened up, and that meant Boutte was able to attend his first InfoComm show this year. "It was great to see the brands that I specified at the show, and I was surprised at all the video and lighting manufacturers that exhibited," he said.
Rediscovering Passions
Boutte feels that more people will want to continue the hybrid-work model far into the future — in particular, those in Los Angeles, who must contend with bad traffic. While he realizes the value of social interactions in the office, Boutte also recognizes that his colleagues are fellow humans and would like to save a couple of hours a day by avoiding the commute. And, in fact, by saving 40 minutes of commuting time each way each day, Boutte was able to rediscover his passion for playing the guitar. Having that time to be outside at the beach and make music with his friends is invaluable.
Boutte is very socially conscious. During the pandemic, to support those in the Los Angeles community, he joined Water Drop LA, a volunteer organization that delivers water weekly to Skid Row residents. The group provides clean drinking water to people experiencing homelessness and others who face water insecurity. Boutte has volunteered with the organization for the past year, and it has brought him closer to the community he lives in; it's also been an avenue to develop great friendships. What's more, he is a leader of Arup's Los Angeles EDI (Equity, Diversity and Inclusion) group, helping to promote inclusion and combat bias. Boutte hopes to play a larger role in our industry's diversity efforts in the years ahead.
Connect with Boutte on LinkedIn: linkedin.com/in/matthew-boutte-629695122.
Under 30
Kelsey Mayhew, senior audiovisual project manager at Jaros, Baum & Bolles (JB&B) – New York 
Brooklyn has the largest population of the five boroughs of New York. And, when the COVID-19 pandemic hit, it seemed as if that population doubled. That is when Kelsey Mayhew of Jaros, Baum & Bolles (JB&B) decided to leave Brooklyn in search of her own space. She found a new home in Stamford, Conn., and her new roommate became an adventurous cat, Finnegan, who loves to climb on ceiling beams during her video calls.
Working from home has been a positive experience for Mayhew. She found that she had less anxiety about commuting to/from New York, and the time she gained from not commuting empowered her to become healthier and more fulfilled personally. Indeed, working from home enabled Mayhew to take up running, baking and needlepoint. "Working from home made me realize what makes me happy as a person," she explained. "What I need to do daily to feel accomplished involves personal and work tasks to be that happy human."
Immediately Recruited
The thought of a global pandemic was the furthest thing from Mayhew's mind when, in 2016, she graduated from Stevens Institute of Technology with a major of music technology and a minor in theater and technology. She was immediately recruited by her friend to work as an AV design engineer at AV consulting firm JB&B in New York. Right around when the pandemic hit, Mayhew was promoted to senior AV project manager. Now, she finds herself helping to train new employees virtually.
JB&B quickly worked out internal processes and procedures to help adapt to the new work-from-home reality, but, at the very beginning, it was a tough transition, Mayhew admits. That tough transition was certainly not isolated to JB&B, however; the industry in general had to catch up. But once workflows were changed and everyone got on board with the new processes and routines, business ramped up quickly. The new workflows even revealed some new efficiencies in commissioning projects and interactions with AV integrators, and those will continue beyond the pandemic years.
Mayhew acknowledges that JB&B largely has a younger crowd of employees, and she found herself missing in-office social interaction and quick, impromptu catchup conversations. But Mayhew found other ways to maintain that in-office camaraderie — namely, utilizing collaboration tools like Zoom and Teams to collaborate on projects and have impromptu meetups.
Embracing Virtual
Virtual learning has also proved helpful to Mayhew. Mayhew's newly found focus time — time made available by the absence of a commute —empowers her to embrace work-skills development, including learning Revit. What's more, conducting meetings in her own space has grown her confidence. She finds virtual meetings less intimidating and easier to conduct as compared to in-person "suits versus me" types of meetings.
Nonetheless, virtual events did lead to burnout, so Mayhew has enjoyed the change of going back to in-person networking events like InfoComm. But the virtues of in-person gatherings notwithstanding, Mayhew believes that we'll never get 100% of people back into the office. And those who do come back will need different office experiences; this will manifest in more soft seating spaces and more spaces for collaboration. From Mayhew's point of view, the office space used to be so formal; these days, that is not what people are looking for anymore. Clients are refreshing their spaces to accommodate this new informality.
Connect with Mayhew on LinkedIn: linkedin.com/in/kelsey-mayhew-cts-28229590.
30 to 50
Michael Bridwell, vice president, commercial sales at Sonance — Decatur, Ga. 
You fly to Las Vegas to attend our industry's largest trade show, and you don't even make it out of your hotel room…. What did not stay in Vegas was COVID-19, and, sadly, Bridwell got sick before this year's show even started. "I had every symptom you could imagine," he explains. That unfortunate turn of events inspired Bridwell to reflect on the pandemic's early days.
Thinking back to ISE 2020 in Amsterdam, the Netherlands, Bridwell knew things had changed shortly after he returned when the NBA suspended the 2020 season and lockdowns began. "The hardest part of being a leader of people is not having answers," he opines. "No one had ever dealt with this type of situation before." Thoughts of how to keep his team motivated and how to help them structure their day raced through his head. Soon, however, Bridwell came to a realization: "I hired adults to be adults," he declares. "If you hire the right people, leading is easy."
Survival Kit
In those early days, Bridwell reached out to AV industry gurus, such as Starin's Chris Neto, and quickly developed what he dubs a work-from-home survival kit. It included a set of dual monitors, a great camera and a mic. He was lucky that, pre-pandemic, he had carved out an office in his home. Therefore, very quickly, it was business as usual — just relocated.
Immediately, Bridwell set up virtual open forums every Friday to touch base with fellow employees. He also arranged for outside companies to join those Friday forums to offer visibility into how other people were working through the pandemic. The Friday forums helped spur ideas on how to continue making sales virtually. One such idea centered on virtual experience center tours.
One of Sonance's real strengths is its diversity as company, having both a strong residential business and a strong commercial business. Bridwell knew that, once the lockdowns ended, Sonance had to remain in a strong position to ship gear. Thus, even during the toughest days of the pandemic, the company focused on maintaining manufacturing and keeping inventory management strong. "Everyone pulled together," Bridwell enthuses. "The company worked together and put us in a better position to hire coming out of the pandemic."
The tragedy of COVID-19 notwithstanding, the day-to-day work-from-home situation for Bridwell was phenomenal. "I love where I live in Decatur," he says, "and I jokingly say our lives got better during COVID." Bridwell believes that people will return to the office at their own pace. "Companies don't need everyone back under one roof," he says, acknowledging that things will not revert to earlier days.
Tracing a Journey
With all the success he's had growing Sonance's commercial business, you wouldn't know that Bridwell never thought his career would be in AV. At the end of 2007, when the global economy was on the precipice of a massive economic downturn — the deepest and worst since the early 20th century — he found a job posting for Digital Projection's marketing communications manager. About a decade later, after rising through the ranks at Digital Projection, he joined Sonance and has continued his ascent.
But as great as Bridwell's career path is right now, his heart is set on his ultimate personal journey to be a park ranger at 63. He also wants to buy an RV and travel around with his wife. Here's one more fun fact about Bridwell: His great aunt was the amazing author Harper Lee, who wrote To Kill a Mockingbird.
Connect with Bridwell via LinkedIn: linkedin.com/in/michaelbridwell.
Over 50
Frank McCann, founder of McCann Systems — Holmdel, N.J. 
Frank McCann jumpstarted his life in technology when he left school in the 10th grade and became an apprentice electrician. He spent those next three years honing that trade. Eventually, in 1984, he left his homeland of Ireland bound for Brooklyn, N.Y. When McCann was 22, he found himself working on the original AT&T network operations center in Bedminster, N.J. Little did he realize he would meet AV royalty. With a laugh, McCann says, "I terminated cables and got coffee for Steve Emspak of Shen Milsom & Wilke!"
Fast forwarding a few years later, McCann laid the groundwork for his namesake company — McCann Systems — in his Old Bridge, N.J. basement. The company, which had its official launch in 1996, has grown remarkably in the years that followed. McCann Systems now has eight locations throughout the U.S. and about 175 employees. And with McCann not answering to a private-equity board, his decisions to grow the company and support his national clients were not challenged.
Prescient Thinking
Pre-pandemic, McCann realized there was no need to house all his people in an expensive office space. Thus, he proactively shifted his back-office staff to remote working. Fortuitously, when the pandemic hit and everyone was forced to work from home, the remote model was already in place and working. That being said, operations and sales have generally preferred to work out of McCann's offices, rather than remotely. As McCann jokes, "AV people are tradespeople. There are not a lot of options at work. You cannot work on a laptop from a Sprinter van in Zion for too long."
As Commercial Integrator explored in a cover story earlier this year, McCann Systems had no staff reductions because of the pandemic. And, in fact, McCann's employees earned bonuses based on the previous year's business. Wellness remained a focus for the team, and employees were given whatever time they needed to support their families. "Culture at McCann is really important," McCann declares. Unsurprisingly, then, the so-called Great Resignation did not really hit McCann Systems.
A large number of AV professionals ended up being furloughed during the pandemic's peak, but not at McCann Systems. "The pandemic was a liquidation event for most businesses to cut expenses and payroll," McCann observes. "During 'the Great Furlough,' we were able to acquire good talent and made a strategic investment in new staff." In short, pandemic notwithstanding, it was business as usual for McCann Systems. Field techs were busy doing installs on empty campuses, and staffers were still on customer sites maintaining building infrastructure.
Wise Advice
McCann's advice to help weather either a business event, such as an economic downturn, or a societal event, such as a pandemic, is to make sure you keep your employees interested and engaged. No one knows what tomorrow will bring, so he advises management to focus on the customer, keep quiet and fly under the radar.
McCann is a social media ghost (SMG), but you can connect with McCann Systems via LinkedIn: linkedin.com/company/mccann-systems.
Industry Legend
Jan Sandri, president of FSR Inc. — Little Falls, N.J. 
FSR, having been classified as an essential business, experienced things a bit differently. Full-on work from home only lasted two or three weeks, at which time it was back to modified "normal operations." Employees worked a hybrid model — three days in the office and two days working from home. Jan Sandri, president of FSR and a true AV industry legend, drew on her leadership talents in those early weeks, adapting by being flexible. "I loaded our team with all the technology they needed to be successful working from home," she explains. In short, she says, FSR management empowered team members do their job and then stayed out of the way.
One core tenet at FSR is that all employees have an equal responsibility. "Shipping is as important as an engineer," Sandri declares. With responsibility also comes a great deal of care, and that investment flows from the top down. "Many people have been with FSR for 30 years," Sandri says with pride. "Employees know they are cared for." That family atmosphere contributes to remarkable "stickiness" within the company, with few people leaving for different opportunities.
Real Benefits
Sandri acknowledges that there are real benefits to allowing her employees to work from home these days — especially for those with long commutes. As a result, she champions the hybrid-work model to help keep her team happy. And, especially during the pandemic, her employees welcomed that flexibility. The FSR team has leaned on collaboration platforms, such as Microsoft Teams and Zoom. The society-wide shift to working from home has even prompted FSR to evaluate its own product portfolio and marketing to see what might be synergistic with work-from-home environments.
But not everything can be virtual. Like everyone else, Sandri and her team have come to realize that virtual fatigue is real. "Younger employees need social interaction," she declares. "That's how they develop." To that end, FSR exhibited at both InfoComm '21 and '22.
The FSR family's loyalty and dedication have allowed Sandri to spend more time with family and traveling, both of which she enjoys greatly. She's also active in her community. She has served as mayor of Little Falls, N.J., and she's a board member with Kindness Shared Happiness Squared, a nonprofit dedicated to helping kids and pets.
Connect with Sandri via LinkedIn: linkedin.com/in/jan-sandri-2048556.
Diversity Spotlight
Jan Westbrook, instructional media technical manager – classroom support services at New York University — New York 
Dealing with the loss of a parent at any time is incredibly distressing. Dealing with the loss of a parent during COVID-19 lockdowns brings a whole new set of challenges. In some ways, however, being confined to her home was a blessing for Jan Westbrook, as it allowed her to care for her parents and spend some last precious moments with her mom.
We start with the personal because that's just how things were during the early phase of the pandemic: In those initial lockdown days, with fewer things to do, virtual meetings were less about work and more about getting to know team members on a personal level. "Telework invited people into my space," Westbrook explains. "It provided my colleagues with a snapshot of my life."
Grappling with Distractions
Early on, Westbrook found herself more easily distracted, looking at her colleagues' work-from-home spaces and virtual backgrounds. She also admits that, sometimes, the virtual meetings would get "boring" and people, including her, would go off camera. Other times, Westbrook witnessed sidebar chats and found herself wondering, "What are they talking about?" In sum, she found herself challenged to remain engaged. "There was a kinetic-interaction loss," Westbrook observes.
Westbrook and her team had to reimagine how they executed projects for New York University (NYU). With onsite-staff limitations, she often had to rely on others to be her eyes and ears. "I had to ask questions I would never have had to ask before," she recalls. "I could not feel, touch and see the situation in person." It's a perfect encapsulation of the challenges that many of us had to navigate in real time.
When NYU, like many higher-education institutions, moved to the hybrid model, Westbrook and her team had to ensure that the newly installed Zoom equipment was working 100%. Moreover, her team was responsible for training faculty members on how to use the gear. Having the ability to remote into collaboration and learning systems proved invaluable. It empowered members of Westbrook's team who were working remotely, and it largely obviated the need to go to classrooms in person.
Embracing Healthfulness
The difficulties of adjusting day-to-day activities notwithstanding, Westbrook found the additional time in her day — the time she wasn't commuting — beneficial. She read in the morning instead of rushing to the train, and she incorporated five-mile walks into her morning routine. "There was no more stress about taking the train," she says. She recalls a moment of revelation when she realized that, formerly, she would find herself mentally wrapping up well in advance of her train ride just in anticipation of the trip.
The pandemic also helped crystalize what Westbrook really wants out of her life. Her pandemic epiphany has inspired her to start exploring an early retirement from NYU and plan for her second career. She craves more time to explore her passions for filmmaking and screenwriting. Although she loves higher education, she has decided that she wants to be free from commuting time and managerial responsibility.
One of Westbrook's favorite Henry James quotes is a profound one: "It's time to start living the life you've imagined." It speaks to her not only professionally but also personally. Westbrook is transgender, and it has been nine years since she revealed her true gender to her colleagues. She was fortunate to work in education when she transitioned because, she says, "There is a higher tolerance and latitude in higher ed."
A Pioneer
Westbrook, as the first employee to transition while on the job at NYC, was a pioneer. NYU made her feel secure and safe, and she feels extreme gratitude for that. In fact, Westbrook wanted her colleagues to understand better what she was experiencing, so she opted to write a letter explaining what was going on in her life. She was mindful of the fact that her transition was not only new for her but also new for her colleagues. Overall, she feels grateful and happy, mindful that, if she had been in another type of career and/or in another location, her experience might have been extremely different.
One of the "Honor Roll" authors has known Westbrook for more than 16 years and has grown to love the friendship. It's almost embarrassing to admit one's own unfamiliarity with how to ask her questions about her personal journey. She is very patient in handling people's inquiries, even if they're sometimes fumbled. "If anyone has questions," she says, "just ask in private."
A great Friedrich Nietzsche quote seems fitting here: "You have your way. I have my way. As for the right way, the correct way, and the only way, it does not exist."
For more Collaboration Today and Tomorrow content, check out our website archives.Connect with Westbrook via LinkedIn: linkedin.com/in/jahnpwestbrook.
---
Marla Suttenberg is a partner with Sapphire Marketing and Audio Associates. Lainie Mataras is director, Consultant, Architect, Design Group, with Planar. 
If you enjoyed this article and want to receive more valuable industry content like this, click here to sign up for our digital newsletters!