AV in the Courtroom: Supreme Court Streams Arguments for First Time
The Supreme Court has begun livestreaming oral arguments for the first time, and this could open up opportunities for AV integrators.
Leave a Comment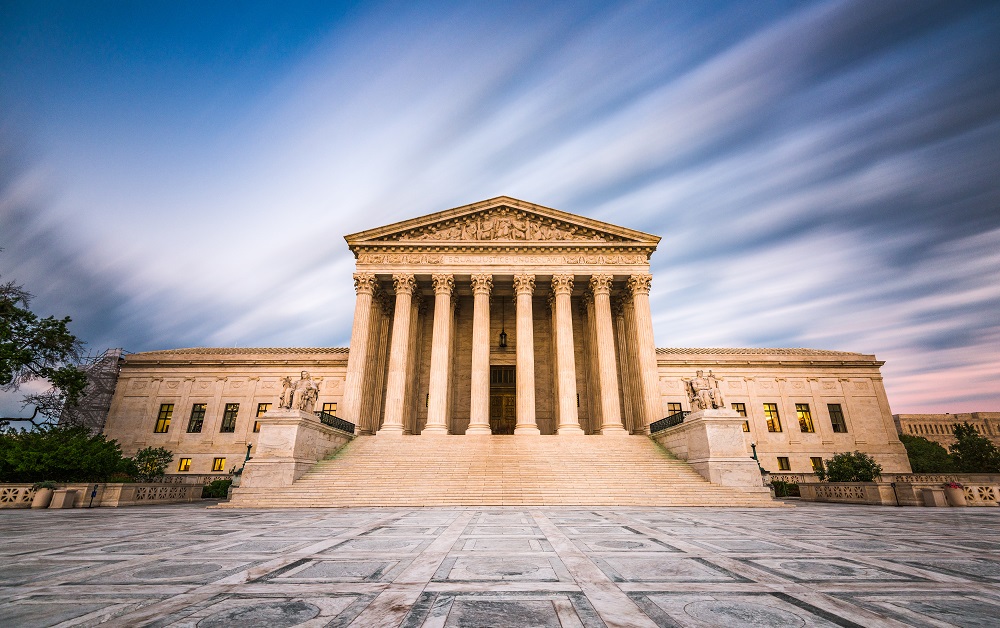 The coronavirus has flipped the U.S. and much of the world upside down, but thankfully videoconferencing and communication technology is filling the gaps where we were once able to communicate in person.
Countless industries and sectors are pivoting to new platforms and new-to-them technology like headsets, speakerphones, microphones and more that can help organizations stay in business.That includes the country's highest court.
The U.S. Supreme Court held its first remote oral argument earlier this week, and the arguments in an intellectual property dispute were streamed online — a Supreme Court first, according to The Verge. 
Justice Sonia Sotomayor may have briefly forgotten to unmute her phone at one point during the hearing. Justice Stephen Breyer's connection seemingly faltered for a few seconds, turning part of one question into a garbled mess. For most of an hour-plus debate over trademark law, though, the court made a successful first foray into live-streamed, teleconferenced arguments — a promising signal for the coming weeks and possibly months.

The Supreme Court announced last month that it would start hearing arguments over the phone, while justices and attorneys stayed either at home or in a mostly empty government building. Roughly a dozen cases are scheduled for a hearing in the first half of May. As NPR explained beforehand, these teleconferenced arguments don't follow the court's normal spontaneous questioning format where justices often talk over or interrupt each other and the attorneys with rapid-fire interrogation. On the phone, each justice asks a set of questions in order of seniority.
As The Verge points out, the arguments were held only via audio, not video. It's simpler and presumably easier for justices, lawyers and aides to handle, but some nuances legal minds pick up in the courtroom are lost, like facial expressions and body language.
Read Next: How to Select the Right PTZ Camera for Live Streaming Events: 5 Things You Need to Consider
During another case, somebody flushed a toilet in the middle of an argument. Really.
LISTEN: Toilet flush during U.S. Supreme Court oral argument (h/t @nicninh) pic.twitter.com/He3QGMzvJI

— Jeremy Art (@cspanJeremy) May 6, 2020
A good AV integrator should be able to help the court solve some of these issues with proven technology, including:
Video. With video, lawyers would be better able to pick up the facial expressions and body languages of the justices and play their argument off of those nuances. With simple webcams or PTZ cameras, justices might be able to see where an attorney may be struggling to make a flimsy argument.
Noise cancelling technology. Nobody wants to hear someone go to the bathroom, and that's not an especially good look when you're dealing with legal matters of this magnitude. Noise cancelling microphones and headsets already help us keep our family and pets out of the call.
Signal boosters. Everyone is at home with their families, so you're not the only one using your home's internet. We aren't sure what Justice Stephen Breyer has going on at home, but a signal booster may have helped him stay connected and deliver clear remarks.
Collaboration platforms. We use collaboration platforms like Zoom, Microsoft Teams and Slack to share documents and materials with our teams. If lawyers want to use some visual aids, they would be able to do that via screen sharing on one of those platforms.