Finding Pro AV Business Success In Small Town USA
While expensive corporate & retail projects populate AV headlines, small pro AV businesses like Lifeline AV look to small town USA for growth.
Leave a Comment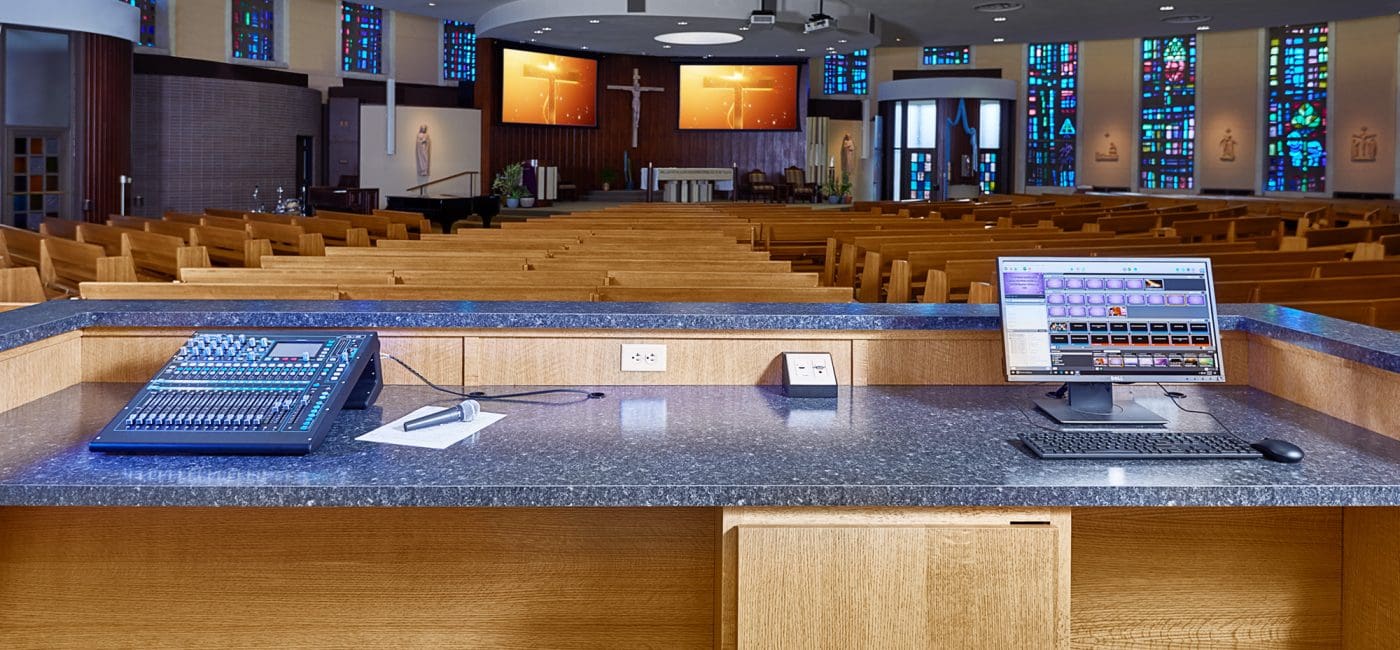 In small town America, small businesses are built on their ties to the community, quality work and relationships. For pro AV businesses like Wisconsin-based Lifeline Audio Video Technologies, it's no different.
The company is based in southwestern Wisconsin's Grant County, but despite its location in a rural area, the company counts about 5,000 customers across all of Wisconsin and parts of Iowa, Illinois and Minnesota.
Their lone office is in Platteville, Grant County's largest city at just under 12,500. However, Lifeline AV's customers range as far as a few hundred miles away.
"We live our lives on the road," said President Scott Wright.
Customer service & relationships drive small-town AV success
According to Wright, you would be hard pressed to come up with a list of more than 10 full-service design-build AV integrators in Wisconsin.
In their area — over an hour's dive from Madison and just under four hours from Green Bay — Lifeline has a solid share of the marketplace, but Wright credits that to the relationships the company was able to build since Lifeline's founding in 1990.
Employees can spend hours on the road each day to deliver that personalized touch that Wright says is being lost in business relationships.
"It's just the way it is," he said. "When you're forming those relationships, it's important."
The company has carved out its place in the multi-state area's economy by being a valuable partner to school districts, municipalities, churches, hotels, local banks, and some corporate offices and entertainment venues.
In those small towns, relationship building is critical, Wright said.
"If it's a pastor at a certain church who's now at a church two hours away and the trust you, they're going to continue their relationship with you," he said.
"It's the same thing with a superintendent. Maybe they have a new job down the road, but they'll work with the same people."
Success in an M&A climate
That willingness to drive more than five hours in a day just to form those relationships is becoming more important as industry grows, industry giants continue to growth through acquisitions and newer IT-savvy integrators jump into the market.
According to a survey from audiovisual industry trade group AVIXA, 60.6% of respondents said the quality of work was a main factor in choosing a proposal for an AV project.
Customer service came in second with 52.1% of respondents saying that was a main factor.
"We can now offer a more personalized service than what a larger M&A company can," Wright said. "It's a huge selling point for us."
With a small staff, the employees doing the installation work will typically be the same that do service calls.
Larger companies with more people and facilities to manage and more of a sales-driven structure might not be able to bring the same personalization, Wright said.
Because of the company's hustle and dominating presence in the multi-state area, Lifeline AV is "insanely busy" these days, Wright said.
In fact, the company is so busy that it already has just over half of next year's budget either under contract or lined up, he said.
Now, the small 12-employee company is expecting at least 10% growth in 2020.
"That growth factor happens when you can form relationships," Wright said. "When a customer trusts you, it's a lot less likely that they'll go out and look for other bids."
One big challenge: finding talent
Since the company and its clients aren't located near any major metropolitan areas, finding talent is one of the company's biggest challenges.
Many of Wright's employees have been with the company for years, which is both a blessing and a problem as the longtime salesmen, installers and technicians are able to help the company create those long-term relationships, but they can't work forever.
"There's just nobody out here that is technician-based anywhere close to my geographic location," he said.
Looking for technicians in larger cities with a larger concentration of tech firms and technology-centered universities is the path chosen by many other integration firms, but convincing those people to work in a town that has the only stop light in the county can be difficult, Wright said.
Read Next: 5 Small Business Resources for Pro AV Integrators
According to AVIXA research, the pro AV market is still wide open and not very close to becoming overly saturated. As competition increases and the industry grows, it could open up the doors to more employees for smaller pro AV businesses like Lifeline AV.
"We'd love to have two or three more people," Wright said.
If you enjoyed this article and want to receive more valuable industry content like this, click here to sign up for our digital newsletters!