5 Small Business Resources for Pro AV Integrators
Small pro AV Integrators have a variety of small business resources available to them to help them keep pace in the growing industry.
Leave a Comment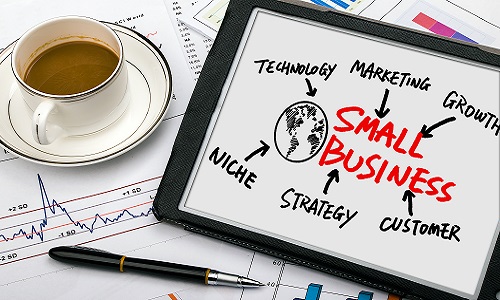 The pro AV industry is growing at a rapid pace, partly thanks to an influx of venture capital and equity financing helping to expand the industry into new markets and lead to a flurry of mergers and acquisitions over the last few years.
Despite this growth and a handful of companies becoming industry household names, the market is very open and unsaturated, leaving room for small-and-medium-sized businesses to tap into that growth.
Industry groups like AXIVA and NSCA are valuable partners for those smaller businesses, but some companies still don't make use of those resources.
Aside from AV advocacy organizations, there are many other local, state and federal resources small businesses leaders can take advantage of to help grow their businesses.
Read Next: Total Tech Summit 2019: 2 Takeaways for Every AV Business
Local and state chambers of commerce. These small business advocates are typically active partners in dealing with local issues like taxes, infrastructure and transportation. Chambers of commerce offer networking events, business referrals, development programs, legislative advocacy, marketing programs and other benefits.
Local government. Your state and local governments want your business to grow and can be your biggest supporters, utilizing tools like tax-increment-financing for real estate projects and undertaking infrastructure improvement projects that can help businesses grow. Reach out to see what initiatives or business groups can help your business.
The U.S. Small Business Administration. The federal government's small business advocacy office offers a variety of resources for your company, including financing, grants, education, training, government contracting and loads of business advice for your new or small business.
Educators. Probably the biggest issue in the AV industry is a lack of qualified entry-level workers. That's because there's very few educational institutions at any level that offer programs tailored for the industry. Both AVIXA and NSCA have partnerships with high schools and higher education, but consider reaching out to your local high schools, voke/tech schools and community colleges to see what kind of internship, apprenticeship or job fair opportunities are available.
Other local businesses. A rising tide lifts all ships, so consider teaming up with other local business owners on legislative, financial or educational issues that might be hindering growth. There's a good chance you will share the same concerns.