Total Tech Summit 2019: 2 Takeaways for Every AV Business
Two key takeaways from a Commercial Integrator session at Total Tech Summit 2019 focused on selling services & communicating better with IT directors.
Leave a Comment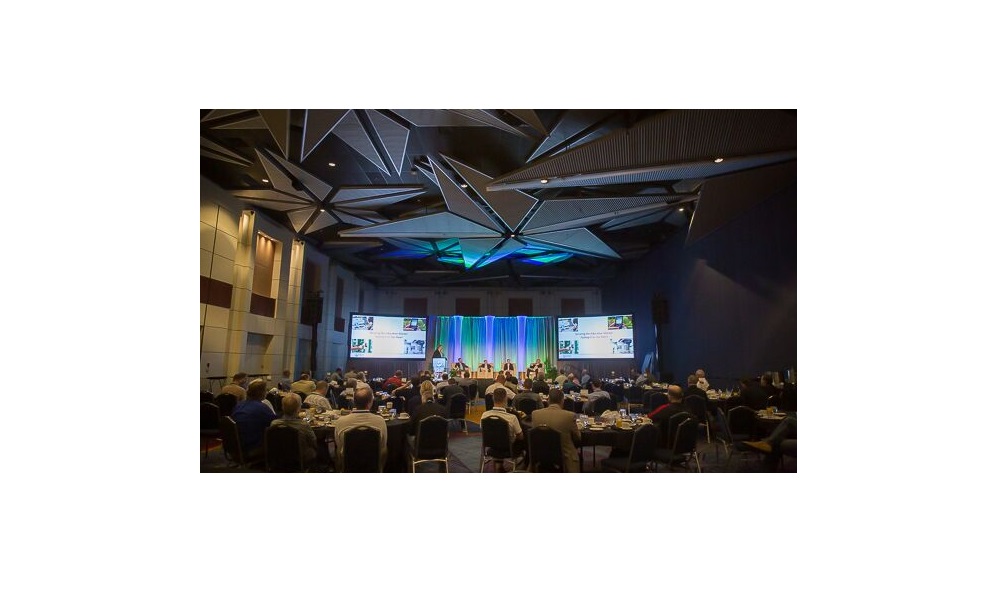 Total Tech Summit 2019 wrapped up last week. Integrators and systems installers in the commercial and residential space that install technology from AV to Security to UCC attended with the intent to learn how to continue to grow their businesses in 2020.
I've been to a number of industry events over the past five year covering TechDecisions, but since taking over Commercial Integrator in August this was my first Total Tech Summit. What struck me most about the event was the willingness and enthusiasm to learn.
Attendees were highly engaged at every presentation, at the boardroom sessions, and on the show floor. It was clear they saw the value in getting together with peers and discussing the business of technology integration.
For the final Commercial Integrator group session on the final day of Total Tech Summit 2019, we decided to focus on just that aspect of the event – taking what was learned at Total Tech Summit 2019 and finding ways to apply it moving forward.
We discussed a number of key trends that were of particular interest this year, and how integrators can begin to apply business solutions for those trends moving forward.
However, I'd like to drill into two discussions in particular:
Expanding & Refining AV as a Service
AV-as-a-Service is a huge opportunity for integrators. It's a new idea in the AV industry, and many companies can't visualize how to bring AV-as-a-Service into their portfolio at a level where the profit is worthwhile.
It's led to a bit of a split in the industry – some integrators believe that all must adapt to managed services or die, while others think it's another in a long line of buzz-words that won't have the transformative impact its advocates believe.
A quick note for those that aren't in on managed services – one major impact managed services have is on the valuation of the company. As one attendee put it, all an integration firm really has are tools, vans, and some inventory.
With managed services, however, there is clear profit forecasted down the line of the life of the contract. That means higher valuation if/when it comes time to sell. Something to think about.
One of the things discussed at Total Tech Summit 2019 was the need for AV integrators to sell to the IT department. IT pros are overwhelmingly the new technology managers, and have a seat at the decision-making table.
When that's the case, the IT pro not only understands but expects managed service offerings. That's what they're used to on the IT side.
Related: Talking To IT Directors About the Networked AV Systems You Sell Them: 3 Tips
One idea that many attendees were drawn to was that of baking in managed service offerings to the general offering portfolio. Meaning the customer doesn't need to know it's a new idea, just a new addition to general offerings. If you offer your customer a good-better-best bid, have that best option include managed services.
Other than that, training sales staff on how to sell managed services is paramount.
They're used to a completely different sales strategy, and asking them to go in cold will result in fewer sales. Work with sales staff to refine the offerings and that will help them better understand the pitch for why customers should sign up for managed services.
Selling AV in an IT Environment
As I mentioned, IT pros are increasingly the decision makers for technology implementation in commercial environments. The convergence of AV and IT technology has happened, and as a result, the convergence of AV and IT integrators has begun.
Right now, AV integrators and IT providers are at a standoff. There are two ways that we can go – one industry cannibalizes the other, or the two industries find ways to work together.
The latter is much more beneficial for both, because each industry requires very different skill sets.
IT providers work in the digital space while AV integrators work in the physical space. It would take years for either to accumulate comparable skills to the other. Neither needs to.
One plausible solution to this problem is partnering with a neighboring firm. When an IT provider gets a job and the customer needs AV equipment, they bring in their partner.
Vice versa when an AV integrator gets a job with IT components.
The customer gets the best possible service on both ends while each integration firm makes money. It's a win-win.
One attendee voiced his concern over that idea. He worried that IT providers will partner with AV integrators only to learn the industry and then undercut them later on.
If that's the way that you go into a partnership with an IT firm, don't bother.
It takes trust to make a partnership work, and if you don't trust the firm you partner with then you're better off not making a deal.
Just don't be surprised if competitors with partnerships get all the good bids because they have a stronger overall IT offering thanks to the partnership.
Another attendee mentioned that a customer helped form this exact relationship. This person was brought in on a job, and the customer asked them to work with its IT provider to help facilitate AV on the network.
The partnership worked so well that the AV integrator plans to make this the norm moving forward.
There was a lot more covered at Total Tech Summit 2019, but these two topics spoke to the overall state of the AV industry – as-a-service is growing, and IT is more involved.
Think of some ways your firm can begin to plan to build practices around these two ideas.