AV News to Know Sept. 25, 2020: New Products, Cool Projects and People in New Places
In this week's edition: Glory Star adds new TAURI tablet, inside a virtual concert series and AVDG adds to its management team.
Leave a Comment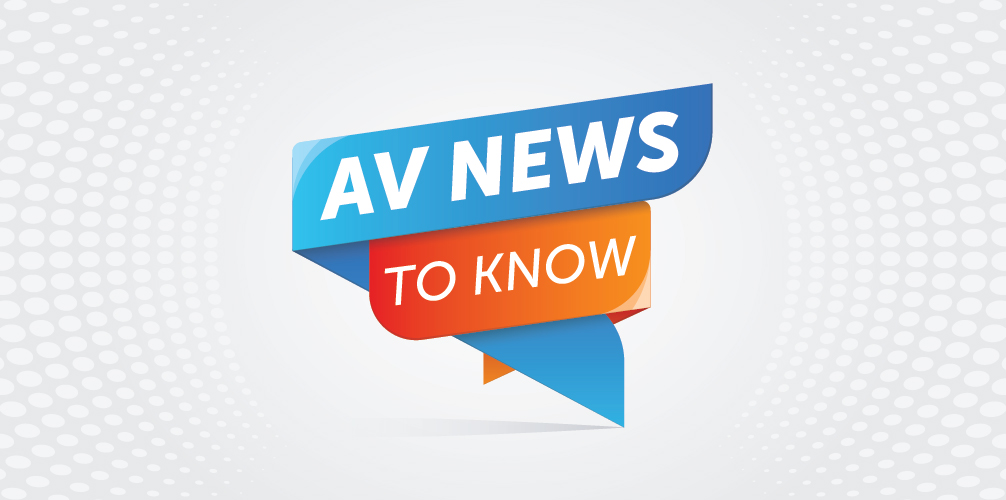 Here's a closer look at some of the AV news, products and projects you might have missed this week. We call it AV News to Know:
New AV Products
Glory Star Shipping TAURI 7 Contactless Temperature Check Tablet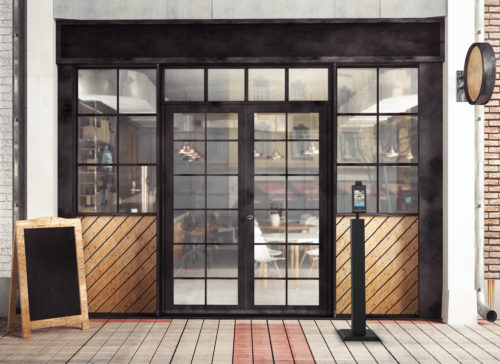 Glory Star is expanding its patent-pending TAURI Temperature Check Tablet series with the new 7-inch TAURI 7 for instant, contactless temperature scanning in restaurants and retail, outdoor venues, and high-security applications.
In addition to providing customizable temperature messaging and an affordable digital signage option, the TAURI 7 Android-based tablet features dual cameras, IP65-rated waterproof and anti-glare touch-capacitive glass and TCP/IP relay.
FSR Releases 8K Digital Ribbon Cable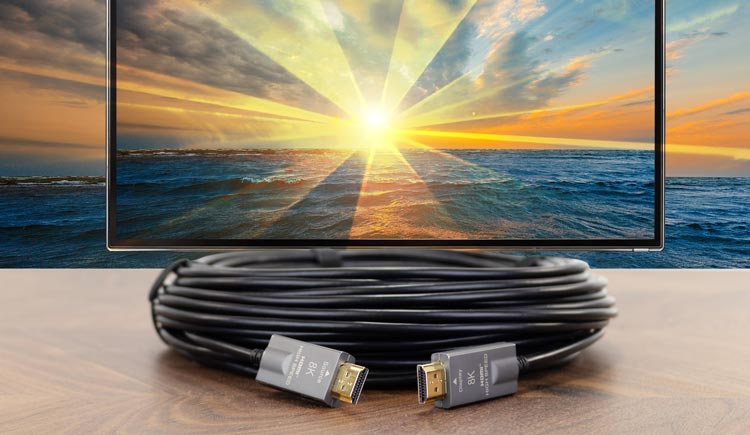 FSR is now shipping the new 8K addition to digital ribbon cables line.
Utilizing a proprietary technology to allow high-speed, high-definition HDMI signal transmission over distances of up to 100 feet, FSR's 8K digital ribbon cable is fitted with a black jacket that allows it to blend in following installation.
The hybrid fiber/copper cables deliver a speed of 48 Gb/sec video bandwidth when directly connected, or 18 Gb/sec when 6′ copper cables are added to the ends.
Key Digital Expands 4K Video Wall Options

Key Digital this week launched the KD-VW4x4Pro4K 4K video wall matrix AV over IP kit to round out its video processing arsenal for four-panel video walls.
The network-based KD-VW4x4Pro4K kit includes four encoders, four decoders, and a pre-configured Linksys LGS308MP network switch on a mounting shelf with pre-installed CAT6A patch cables.
JVC Professional Camcorders Add Direct Streaming for YouTube and Facebook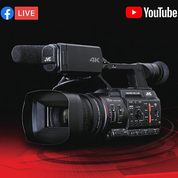 JVC Professional Video, a division of JVCKENWOOD USA Corporation, has incorporated additional social media features to its CONNECTED CAM 500- and 900-Series camcorders with its latest firmware update.
JVC's 500-Series cameras now include SNS video streaming with vertical and square guidelines on the viewfinder to ensure an ideal image capture on a variety of platforms and devices.
The company is adding setup functionality, allowing GY-HC500 users to stream to Facebook Live and YouTube Live with the click of a button. The firmware also incorporates RTMPS protocol for its GY-HC900 cameras.
Avocor Announces Three New 55" Collaboration Displays

Avocor this week announced three new 55-inch display solutions to address the needs of both businesses and education for remote and in-person work and learning.
The three offerings include a 55" interactive display, a 55" all-in-one interactive display with integrated camera and speakers and a 55" Zoom Rooms for Touch interactive solution.
Extron Introduces NetPA U 2002 SB Ultra Amplifier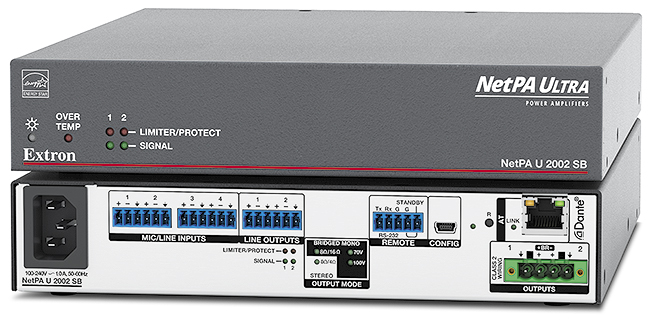 Extron this week introduced the NetPA U 2002 SB amplifier with bridgeable outputs that can deliver two 200-watt channels into low impedance systems or one 400-watt channel into low or high impedance systems.
It is an ENERGY STAR qualified, Dante-enabled audio power amplifier in a half rack, convection cooled, plenum rated enclosure that includes rack mount hardware. Onboard audio DSP includes a 6×6 mix matrix, filters, and dynamics.
Audio Visual Projects
Historic Conmy Hall transformed with massive Christie LED wall
Conmy Hall, the historic events space used by the United States Government, recently underwent a significant transformation with the installation a massive 144-foot by 14-foot Christie CorePlus LED wall.
Spearheaded by The Bridge Group and integrated and installed by Quince Imaging, the video wall is powered by a Christie Spyder X80 image processor with content management handled by a suite of Christie Pandoras Box solutions.
Conmy Hall was originally built in 1934 as an indoor equestrian facility used by General George Patton, said Cathy Arevian, CEO and managing director of The Bridge Group. As the mounted cavalry was phased out, the Hall was converted into a gymnasium and later into an indoor ceremonial area.
It's now the U.S. Army's principal performance center, used for presidential functions and military ceremonies, as well as hosting multi-agency briefings and strategy sessions.
The Hall, which seats 1,200, also hosts U.S. Army band concerts and productions by the Military District of Washington, both of which are open to the public.
Prior to the renovation, the space used two projection screens and large, vinyl-printed maps for multi-agency briefings and strategy sessions.
"The equipment and processes became inadequate given the expanding needs and advancements in technology," said Arevian. "After conducting several events using large-format rental equipment and projection, it became clear that the versatility available using this equipment was worth the investment."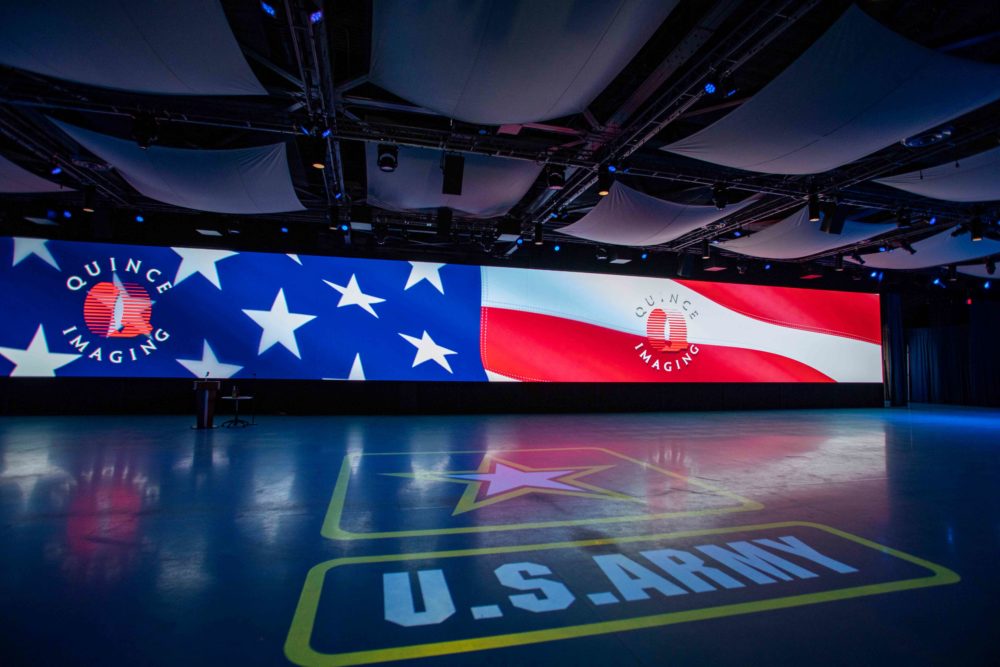 In 2015, the project began, and various technology and configurations were considered
"We knew It had to be state-of-the-art, and configurable to meet the changing needs of the space," said Scott Williams, COO, CFO and co-founder of Quince Imaging.
The Bridge Group, Quince Imaging and project manager VCB Events LLC designed and installed a 144-foot by 14-foot, 12-million- pixel, Christie CorePlus LED video wall, that spans the length of the venue. The wall is divided into three sections: a center 26-foot array, with a 61-foot array on each side.
The center array is a pull-out entryway that is suspended on a trolley, which can be retracted with the push of a button.
Managing the 12-million-pixel Christie CorePlus LED video wall are two Christie Pandoras Box servers and one Pandoras Box manager.
Christie Spyder X80, a multi-windowing processor that can manage up to 80 million pixels, manages the inputs from Pandoras Box, the output to the LED wall, as well as sending return feeds to HD broadcast trucks. It also manages other displays at the facility, as well as camera inputs, said Williams.
"The Army has a HD truck that comes in on short notice, and they wanted a plug-in solution to augment the production capabilities in the building," he said.
"The result is a magnificent, completely configurable, and versatile LED display that delivers an immersive experience and provides an amazing backdrop for the military ceremonies," said Arevian. Quince Imaging is part of a team providing ongoing services and support, said Williams.
"Quince Imaging and The Bridge Group have designed and installed an incredible solution that will serve Conmy Hall and the US Army well for many years to come," said Jon Litt, senior manager of Christie Government Solutions.
"We are so proud and honored to have Christie solutions included at this historic site and to be able to be used for such significant events," he said.
Brown Note Productions Hits Play on Virtual Concert Series 
In early September, Brown Note Productions (BNP) teamed up with their client to deliver an incredible virtual music festival in Colorado. About 7,500,000 fans tuned into the concert, hit play, and plunged into the first-of-its-kind immersive experience.
BNP supplied all audio gear required for festival production, including Clear-Com's FreeSpeak II digital wireless intercom, for a completely wireless solution at the client's request.
In a normal summer, Denver-based BNP would execute countless live events around the country but given the social distancing requirements implemented by COVID-19, companies like BNP are developing new ways of producing events within these requirements.
In this case, that meant producing the festival onsite as if it were a typical live show, all while keeping the crew and artists socially distanced and streaming the content to an online audience. BNP brought on Denver local John Kendrick to assist with the comms solution.
"This concert series was unique in its nature because it was livestreamed with no crowd, so it was going to be unique in its comms solution as well," he said. "The producer of the show asked for a completely wireless solution, and I had honestly never done that before for a live show.
"But this was a fun experiment, and it worked," said Kendrick.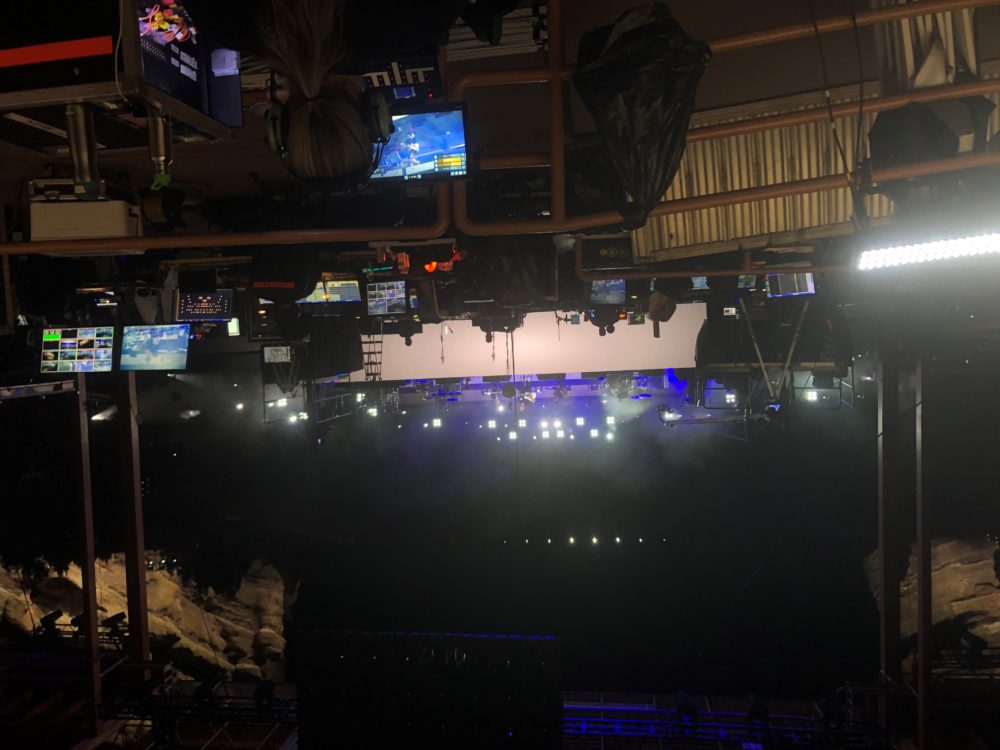 The event featured two renowned headliners each night, who played to a crowd of production staff and executives, while their main audience tuned in online.
The seating area ahead of the FOH mix position was converted into the main stage, whereas the venue's main stage was used as the production area and for side stage needs, like hair and makeup.
Audience interactions were in chat windows on the concert's website as well as over social media platforms—viewers could choose emojis and make comments or requests that would then be projected on the venue walls via video projection, which was the primary way of bringing the removed audience into the show in real-time.
After a quick consultation with Clear-Com's application engineering team, it was decided that FreeSpeak II, operating in both the1.9 GHz and 2.4 GHz bands, would be the most appropriate wireless solution for this first-of-its-kind virtual concert experience.
The system was comprised of two FreeSpeak II bases, one operating only 2.4 GHz, the other operating exclusively in 1.9 GHz, 10 1.9 GHz FreeSpeak II transceivers (with two splitters), 10 2.4 GHz FreeSpeak II transceivers (with two splitters), 25 1.9 GHz FreeSpeak II beltpacks, 25 2.4 GHz FreeSpeak II beltpacks, and various lightweight, single-muff and double-muff headsets.
"Getting everyone over to wireless was actually ideal for COVID because it allowed the layout of the tech worlds to be very spaced out to account for social distancing," said Kendrick. "Being able to make every necessary change to a comms pack via my phone, iPad or computer is invaluable in helping maintain social distance and continue working while in this pandemic."
Key personnel who required the most point-to-point connections, including directors, production executives, LX board operations, and broadcast audio, were on 1.9 GHz packs.
Support staff including projector technicians, dimmer technicians, and camera operations were on the 2.4 GHz packs and used a 4-wire or 2-wire ties between the systems, creating multiple partylines to get them the calls they needed.
Production communications largely relied on six partylines for audio, video, cameras, spots, electrics and the production team.
Aside from ensuring the comms solution was effective, it also needed to be conducive to a safe working environment, in compliance with COVID requirements.
"The producer of the show was very proactive in maintaining the health and safety of the artists and the on-site team members," said Kendrick.
All traveling staff had to complete COVID nasal swabs prior to travel, all locals were nasal swab tested onsite; daily temperature checks were mandatory each morning and masks were worn at all times.
Everyone was assigned their own belt pack and headset to use for the duration of the event, and after the day's work, batteries were dropped off, sterilized and redistributed the next morning.
"Everyone was great about the conditions as I think we were all just happy to be at work and doing the thing we have spent our lives doing," said Kendrick. "I know for me it was amazing to be back at work and enjoying live music again.
"It was truly a surreal experience. The band is playing their hearts out, everything is dialed in, but there is no crowd, just the technicians and executives. We became the crowd for the bands, clapping and hooting and hollering to keep their energy up as they played to millions watching and listening at home," he said.
To see how you can contribute to the survival of the live events sector, please visit wemakeevents.com.
People and Places
AVDG Welcomes Jay Jones as National Procurement Manager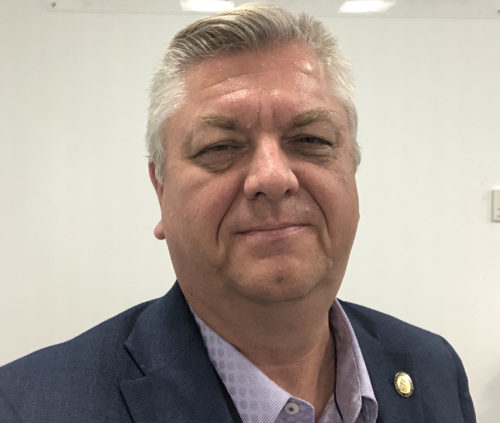 AVDG this week announced the appointment of industry veteran Jay Jones to the position of national procurement manager.
Jones enters his new role at AVDG with experience spanning more than 26 years in systems integration and technology design, where he has led teams of varying sizes in the AV industry.
In his new position as national procurement manager, Jones will provide leadership at all levels of the organization, overseeing AVDG's procurement needs across the nation, including the hiring, training and mentoring of purchasing department personnel. He will also implement plans to maximize revenue and drive profitability for AVDG.
Cyviz Adds Jason Rowley as VP of Federal Market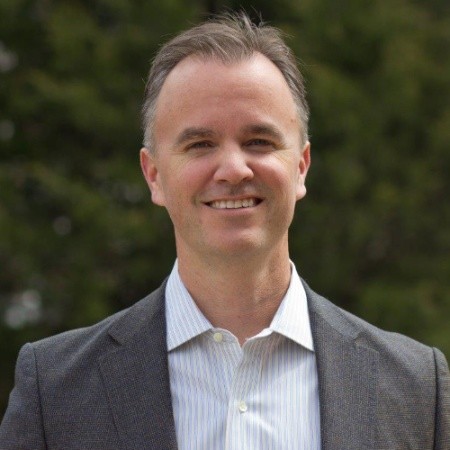 Cyviz recently announced industry specialist Jason Rowley as VP of federal.
Rowley joins Cyviz with more than 24 years of experience in providing command and control solutions. He will lead GTM strategy and partnerships for providing Cyviz's configurable AV control and advanced video processing solutions to the federal market.
Maureen Pajerski Joins IntelliSee as Chief Commercial Officer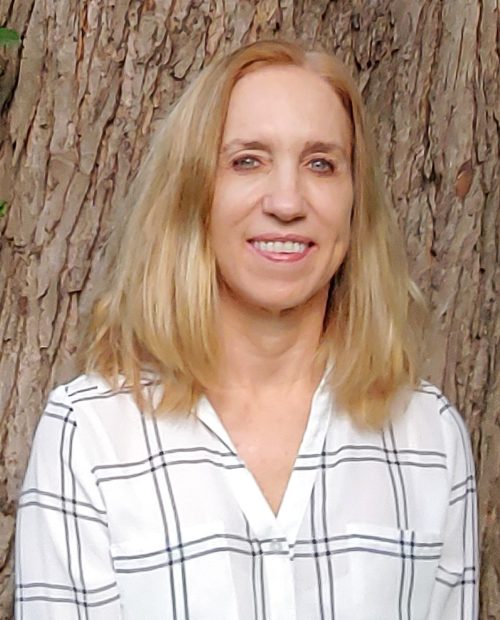 IntelliSee, a new artificial intelligence (AI) software platform that uses existing surveillance cameras and machine-learning algorithms to help organizations improve their risk profiles, has named Maureen Pajerski as chief commercial officer.
Pajerski brings more than 25 years of experience to IntelliSee, most recently as executive VP of sales and marketing with Rauland-Borg. She will be responsible for the customer and commercial side of IntelliSee to ensure profitable growth and strong partnerships with channel partners.
AES Elects Brecht De Man Director of the AES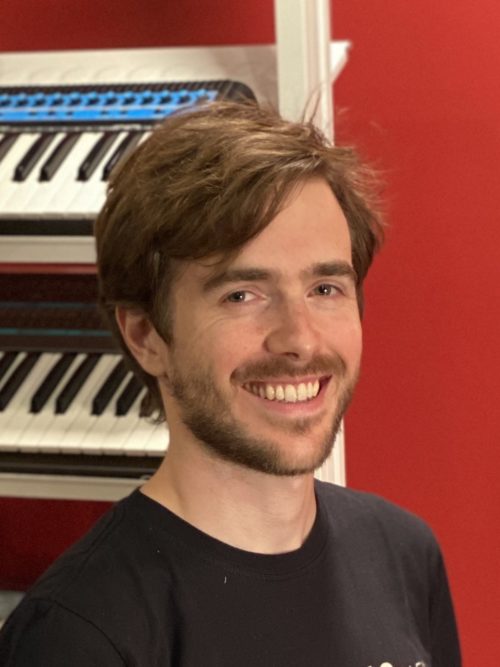 The Audio Engineering Society's board of governors (BoG) has elected Brecht De Man to assume the role of AES director beginning Jan. 1, 2021.
Currently serving as a governor of the AES, De Man has held various roles within the Society and continues to work as a sound engineer, educator, and member of the AES Education Committee. De Man will replace Alex Case (past president and membership committee chairman) as one of two BoG-elected directors and will serve on the board of directors through Dec. 31, 2022.