Supply Chain Strategies to Mitigate Risk
There's no silver bullet to simply "fix" current supply chain issues, but integration business owners can mitigate the risks they face.
Record Date/Time: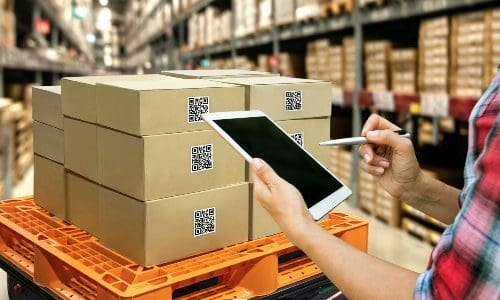 Editor's Note: This post, which features an on-demand webinar focusing on supply chain strategies and risk mitigation, originally appeared on October 19, 2022. We updated it on April 19, 2023, to include additional information.
From lingering snarls in logistics, to component shortages, to overheated demand levels, the supply chain has been top of mind for integration businesses for well over two years now. It has resulted in project backlogs swelling well into the millions; meanwhile, integrators' facilities are jam-packed with gear that cannot be installed until a handful of key products finally show up. Meantime, prices are rising as inflation reaches 40-year highs, meaning that integrators are rolling the dice every time they draft a proposal.
Although it would be folly to think that a snap-of-the-fingers "solution" to these challenges exists, there are well-defined strategies that integrators can implement to mitigate their risk. In this on-demand webinar, we dive deeply into supply chain strategies and more, offering viewers a playbook that they can immediately execute to protect their profitability, their client relationships and their long-term sustainability amid unprecedented challenges.
Supply Chain and Related Focus Areas
How to set client expectations properly without stoking fear

Which contract terms can add flexibility and improve company cashflow

Revising proposal expiration dates and embracing milestone-based billing

Closing out projects more quickly with a cross product/solution reference guide

How an OpEx-based approach can shift risk away from your company
Speakers
Mike Abernathy, Director of Business Resources, NSCA
Mike Abernathy is a commercial AV industry veteran, having started his career with NSCA in the early 2000s before moving on to a nearly 10-year stint with AtlasIED, where he served as International Sales Manager until summer 2016. After a run with TechLogix Networx, he rejoined NSCA in 2017 as Director of Business Resources. Every day, he helps integrators to run their businesses better.
Tina Peters, Executive Vice President at SVT (Sport View Technologies)
Tina Peters is a results-oriented professional who has an established track record of success in the AV industry. Over the last six-plus years, she has risen through levels of increasing responsibility at SVT, with roles including Senior Project Manager, Director of Operations, VP of Operations and, now, Executive Vice President. Formerly, she worked with Pro-Motion Technology Group (PTG).
Dale Bottcher, Executive Vice President, Global Sales + Marketing, AVI-SPL
Dale Bottcher is responsible for linking AVI-SPL's innovations, products, programs and services to build awareness, drive brand affinity and loyalty, and enhance the company's customer experience. He leads the global sales and marketing teams to grow and nurture the company's customer relationships by meeting their evolving needs and delivering on a consistent and scalable end-user experience.
Webinar Sponsors

If you enjoyed this webcast and want to receive more valuable industry content like this, click here to sign up for our digital newsletters!