LEA Professional Fixes Audio Issues at ECU Stadium
The East Carolina University Stadium recently installed LEA Professional amplifiers to fix audio issues during the college football season.
Leave a Comment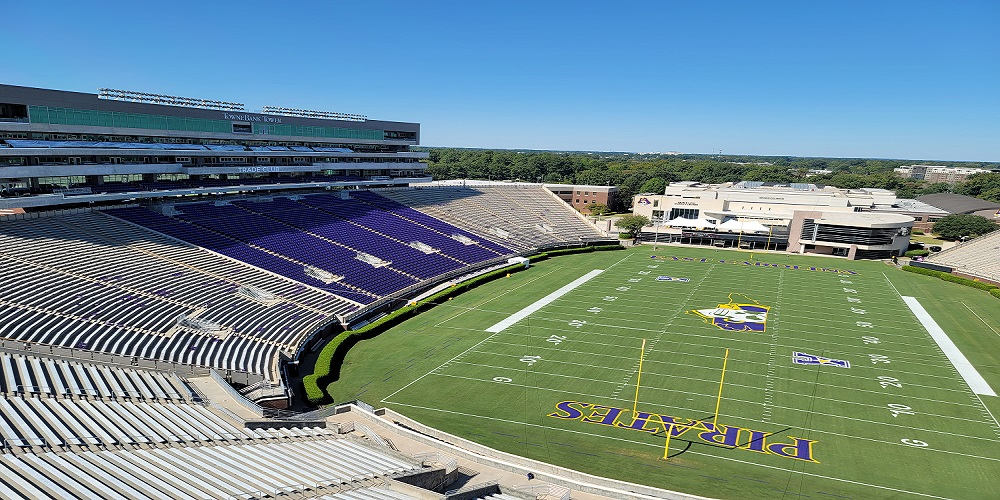 Photos & Slideshow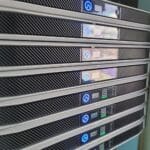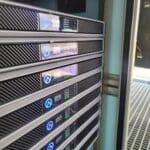 ---
The East Carolina University (ECU) Stadium recently employed LEA Professional to resolve debilitating audio issues right in the middle of football season. PC Sound, along with LEA Professional, rescued the season and elevated the fan experience. LEA Professional is a South Bend, Ind.-based provider of amplifier technology.
Dowdy–Ficklen Stadium is the on-campus football facility at ECU for the East Carolina Pirates in Greenville, N.C. The stadium has a capacity of 50,000. Thus, it is the second-largest college stadium in North Carolina.
Addressing the Sound Issues
Greg Pierce, associate athletics director, called PC Sound's James Braddy, CTS, a local specialist in pro audio, video and lighting installations, in September. According to Pierce, a series of audio issues had overshadowed the previous weekend's home game. "At the time, half the sound system didn't sound like it was working," Pierce says. "I knew we needed a solution, and we needed it yesterday."
Pierce adds that stadium goers and players had complained that they couldn't hear. In addition, the system would cut in and out. According to Braddy, 60% of the stadium's legacy amplifiers were off, and the others were going into thermal protection mode. While PC Sound tried to find a solution fast, the team also knew that, amid current supply-chain problems, resolving the problem could be challenging.
Setting up the Solution
"I have always been able to get amps from LEA Professional through their rep, Mavric, and they are my go-to provider," Braddy comments. "We put the order in on a Tuesday at 7pm and, within four minutes, I had a reply from Scott Robbins, the VP of sales, with different options." He adds that the LEA Professional amplifiers reached the stadium that Thursday. The team then installed them on Friday, before the weekend's gridiron action.
According to PC Sound, the team installed eight 704D Dante Connect Series amplifiers from LEA Professional at the stadium.
For Braddy, the simple setup feature on the Connect Series amplifiers made quick resolution possible. "One of my favorite things about these amplifiers is just the speed of setup,"  Braddy adds. "Being able to push a button and connect to it with my phone or iPad tablet, without downloading an app or registering an account, is fantastic."
Braddy continues, "The new amps, combined with a new mixer we added, ensured the stadium sounded much cleaner and clearer than it had ever sounded before, even though we were still dealing with some blown speakers at the time."
Impact of the New System
PC Sound's team felt that the following game sounded even better. Moreover, the stadium was ready for homecoming the week after, which included a live band performance.
Braddy continues to choose LEA amplifiers for all installs he handles. "These amps have built-in DSP processing and tons of flexibility, with the ability to double the power on one channel without having to compromise on losing a channel. Not only that, they look and sound great!" he enthuses.
In order to monitor the system, PC Sound utilizes the LEA Professional Web UI. This browser-based interface allows local monitoring of every amplifier connected to the network from any phone, tablet or PC. Furthermore, it enables users to view the status of every channel on any given amp. Along with the remote control LEA Cloud platform, this ensures the integrator is in full control of the system at all times.
PC Sound is considering incorporating this remote monitoring service as a feature of its service contracts. "That's something that we are looking forward to starting soon," Braddy remarks.
Planning to Switch to Dante
Currently, the system at ECU runs on analog connections. However, the company's plan is to switch it over to a Dante audio network. That, therefore, will provide the stadium with another safety feature: If the Dante network goes down for any reason, it will automatically switch to analog.
For Pierce, the new system is exactly what they needed. He concludes, "It was everything we needed and some. I couldn't have asked for better, and we're just so grateful to have a superior sound system in the stadium for our players and fans alike."
For previous Commercial Integrator coverage on LEA Professional, check out our archives.
To view photos of the installation, click on "View Slideshow" on the upper right corner.