AudioControl Introduces RS Series Subwoofer Amplifiers with DSP
AudioControl lineup includes two models designed to deliver power along with DSP tuning capabilities for extended bass response.
Leave a Comment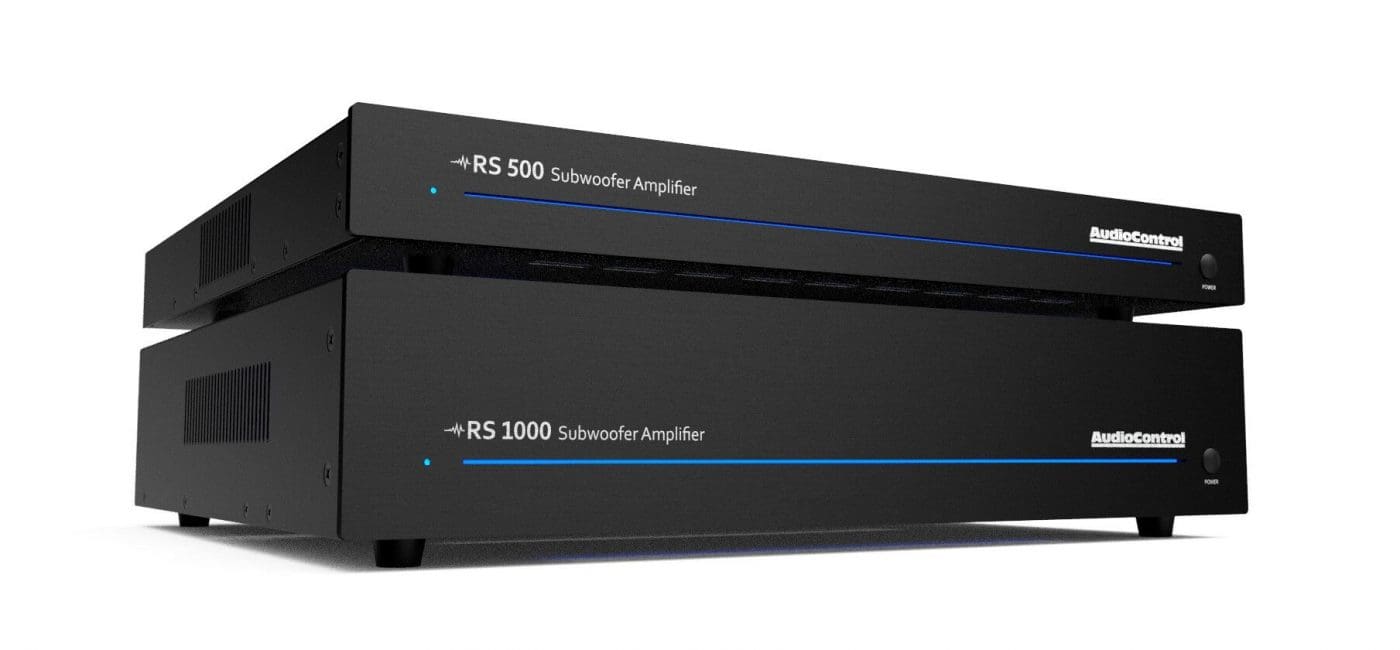 AudioControl recently introduced two RS Series single-channel subwoofer amplifiers ideally suited for two-channel music systems and multi-zone audio applications.
The AudioControl RS 1000 and RS 500 amplifiers feature the company's DSP feature set.
The RS 1000 delivers 1000 watts from a 2U chassis into a 4 or 8-Ohm subwoofer and the RS 500 delivers 500 watts from a 1U chassis into a 4 or 8-Ohm subwoofer, according to the AudioControl announcement.
Both RS Series amplifiers "deliver the ultimate control of any subwoofer system thanks to high-power and rock-solid stability, even into 2 ohms," according to the company announcement.
"Like many AudioControl products, RS Series subwoofer amplifiers accommodate the needs of integrators with IP and IR control as well as loop outputs with an optional high-pass filter along with a balanced and unbalanced input," the company announcement says.
These features, coupled with the adjustability of AudioControl's DSP engine that puts graphic and parametric EQs, make the RS Series amplifiers a crossover along with delay and phase controls for access to calibration and tuning.
"We have had numerous requests from integrators all around the world for an AudioControl subwoofer amplifier solution and we are so proud of the engineering and execution behind these two new models," says AudioControl CEO Alex Camara in the company announcement.
"We are very confident that the RS Series, featuring an elegant industrial design that matches our new G4 Series amplifiers, will provide integrators with the most complete solution set ever from AudioControl," he said.
Always There for Integrators
AudioControl has a 40-plus year history of creating Made in USA products for integrators and backing them up with a five-year warranty. RS Series amplifiers are engineered and manufactured in the Pacific Northwest.
Earlier this year, AudioControl introduced the CM-Series 70V/100V amplifiers, delivering 750 watts per channel.
They "enable integrators to deliver superior quality entertainment content through a large number of speakers connected to each output—addressing nearly any system configuration," according to the company announcement.