AtlasIED Atmosphere Digital Audio System Drives Business at Brewery
AtlasIED's Atmosphere Digital Audio System and loudspeakers elevated the customer experience at Siren Rock Brewing Company in Texas.
Leave a Comment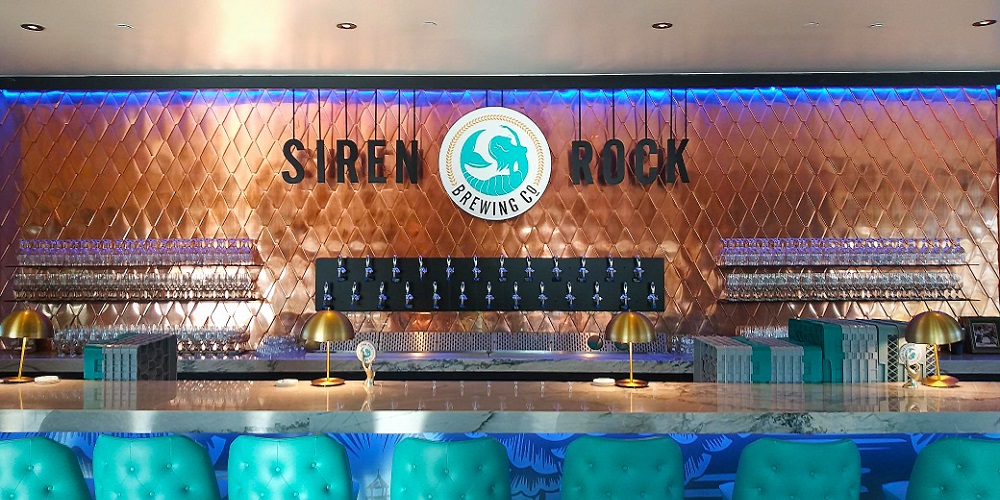 Photos & Slideshow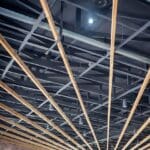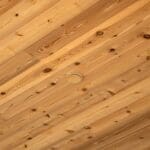 ---
According to Siren Rock Brewing Company, AtlasIED's Atmosphere Digital Audio System and high-performance speakers delivered a perfect brew of performance and aesthetics. The company states the system keeps patrons engaged and coming back for more.
Owners Cory and Eva Cannon acknowledged that it takes more than an impressive selection of great-tasting craft brews for customers' engagement and enjoyment. They also underscored the importance of environment, energy and hospitality of the place. Consequently, full-bodied audio was part of their recipe from the start.
Setting up the System
As architectural plans came together for the 13,000-square-foot facility in Rockwall, Texas, the entrepreneurs contacted local pro AV manufacturer's rep, Mizzen Marketing, to help design a suitable audio solution. They wanted to ensure a cohesive aesthetic, system interoperability, and quick, easy deployment. Thus, they preferred that the equipment came from a single manufacturer. They also had other prerequisites. These included quality sound that blended in with the environment and simple operation. Above all, "We wanted the audio to make the environment at Siren Rock as fun and as comfortable for our guests and employees as possible," says Cory.
Delivering Audio Despite All Obstacles
Per a statement, the architectural and acoustical diversity of the facility along with the abundance of highly reflective metal, glass and concrete surfaces rendered difficulty in meeting the requirements. Moreover, a wide variety of environments comprise the brewery. These include a taproom, production room, private event space, full kitchen, and two outdoor beer gardens. Each of these came with different ceiling heights, design elements, materials, environmental requirements and applications. However, the company says AtlasIED's extensive speaker portfolio checked off every box.
Also Read: Massive AtlasIED Sound-Masking Rollout in Calgary's Tallest Building
With AtlasIED's speakers, the Cannons could thus incorporate a variety of styles. For instance, discreet built-in speakers from its SHS (Strategically Hidden Speakers) line for standard ceilings, elegant pendant speakers and subwoofers for tall, open ceilings, and imperceptible weather-hardy landscape speakers for the patios and gardens. At the same time, it would maintain a consistent look and feel and without being aesthetically intrusive. Then, with the addition of AtlasIED's Atmosphere digital audio system, the speakers throughout Siren Rock could be easily zoned and calibrated for the high-quality sonic performance and one-touch operation.
Once the design parameters and audio requirements of Siren Rock had been established, Mizzen's director of technology, Doug Hall, then drafted a complete digital audio plan. This comprised Atmosphere DSP, amplifiers, and controls, all tied to the assortment of more than 65 AtlasIED speakers. "AtlasIED had everything needed for the project, which streamlined installation significantly," Hall says. "Plus, the Atmosphere system is so easy to tune, I happily went the extra mile to use a sound analyzer and pro microphone to tweak the system further to remove as many of the audio reflections as possible."
System Simplicity Engages Employees and Patrons
According to AltasIED, the tuning, calibration, zoning, and programming capabilities of Atmosphere affect not just the sound quality. It also facilitates easy operation. Thus, the brewery employees don't have to worry about volume levels or which speakers to activate. The entire system is entirely preset.
For example, from mobile devices or one of several wall-mounted touchpads in the building, employees can select the appropriate zones. The system then delivers the right music at the right volume to the right speakers. "At certain times of the day, they might choose to play music only indoors, or switch off the house music when a live band plays," Hall explains.
"An Atmosphere XLR jack near the stage can distribute the live music to speakers throughout the venue if they wish." Cory adds, "This, plus all the other audio features Atmosphere supports has given us the wow factor, the comfort level, and the customer engagement we had hoped for when creating Siren Rock."
Siren Rock adds that patrons are welcome to tap into the Atmosphere system, but only in the private event space. By synching their mobile devices with a Bluetooth audio input, they can listen to their favorite songs and playlists via the Atmosphere-integrated speakers. A wall-mounted volume controller is accessible to the guests as well.
Brewing a Recipe for Success
Per a statement, AtlasIED and its Atmosphere system sets a new audio standard for venues like Siren Rock. Its aesthetically pleasing and high-performance audio welcomes and entertain guests, while simple controls streamline operation for employees. AltasIED concludes that it all adds up to the casual, comfortable vibe the Cannons envisioned for Siren Rock and plenty of new and repeat customers to enjoy their uniquely crafted selection of microbrews.
Additional Features
AtlasIED equipment used in this project includes:
Atmosphere AZM8 8-zone audio processor
(2) AZA804 800-watt networkable 4-channel power amplifiers
AZA404 400-watt networkable 4-channel amplifier
(12) PM8FA-W 8-inch 2-way pendant mount speakers
(9) PM4FA-B 4-inch two-way pendant mount speakers
(2) PM8SUB-B 8" pendant mount subwoofers
(2) PM8SUB-WH 8-inch pendant mount subwoofers
(7) SM82T-B 8-inch two-way all-weather speakers
(22) GST-G all-weather outdoor landscape speakers
(4) FAP40T 4-inch in-ceiling speakers
(8) SHS-6T2 Strategically Hidden Speakers (SHS)
Atmosphere C-ZSV-US zone, source, and volume wall controller
(4) C-V-US Atmosphere™ volume controllers
(2) A-XLR-US Atmosphere remote XLR inputs
(2) A-BT-US Atmosphere remote Bluetooth audio inputs
Click on "View Slideshow" on upper-right corner to view photos of the AtlasIED Atmosphere system at Siren Rock.