L-Acoustics K1/K2 Arrays Power A Tribute to Chris Cornell
L-Acoustics K1/K2 arrays flown for a Tribute to Chris Cornell perfectly suit a sold-out show in the 18,000-seat Los Angeles Forum arena.
Leave a Comment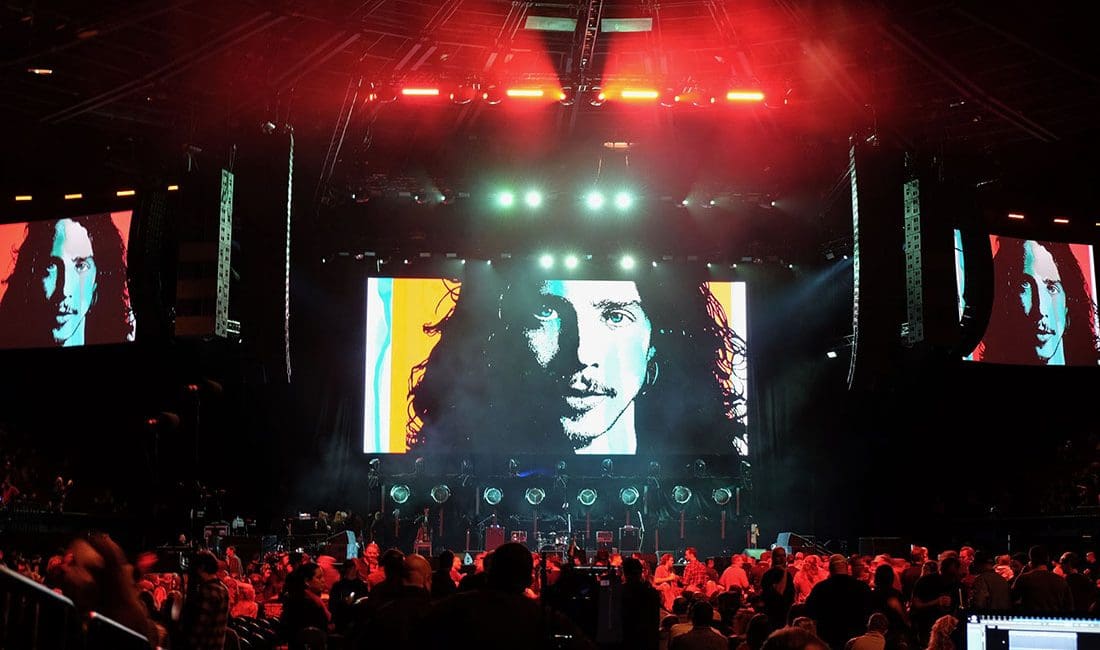 L-Acoustics' K1 & K2 arrays were front-and-center during the five-hour fundraising event, "I Am the Highway: A Tribute to Chris Cornell."
The event featured sets from Cornell's bands — Soundgarden, Temple of the Dog, and Audioslave — and appearances from The Melvins, Miley Cyrus, Brandi Carlile, Fiona Apple, Josh Homme and Ziggy Marley.
Long-time collaborators Rat Sound, a sales and rental company, and Soundgarden teamed up once again for the benefit show.
The relationship between Rat Sound and Soundgarden dates back to 1990 where, during a tour with Danzig, Rat Sound chose a mix of L-Acoustics, DiGiCo and Avid products.
A Tribute to Chris Cornell: Sound Requirements
To address the sound requirements of the tribute show, Rat Sound specified 12 L-Acoustics K1 arrays over six K2s for the main hangs and eight K1s over four K2s for the stage's side hangs.
Rat Sound also employed 13 additional K2s per side to deliver 270-degrees of coverage to the sold-out 18,000-seat Los Angeles Forum arena.
Augmenting the tonal capabilities of the K1/K2 arrays were 20 KS28 subwoofers setup on the floor, as well as eight ARCS II and eight Kara II cabinets used for front fills.
Different Acoustical Areas Addressed with L-Acoustics K1 & K2
Tom Worley, account manager, Rat Sound, says an area was set up for acoustic ensembles and soloists to perform, while backlines changed out between sets.
"We had some L-Acoustics X15 HiQ wedges across the front of that thrust that handled all of the acoustic acts," he notes.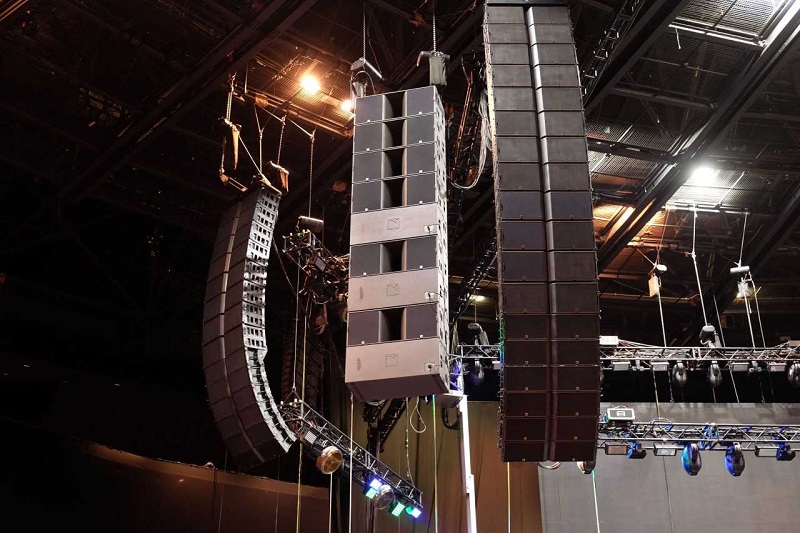 Other parts of the system design included ARCS II and KS28 subwoofers used for sidefills for the main stage.
Greg Nelson, front of house (FOH) engineer for Pearl Jam and the the FOH for Temple of the Dog's 2016 reunion tour, used a DiGiCo SD5 console for the full-length sets from Soundgarden and Temple of the Dog, along with a second SD5 that handled both bands' monitors.
"We took a MADI split of the SD-Rack into an [DiGiCo] SD9 for guest artists," says Worley.
"All the guest vocalists and anyone that came up as a guest guitarist or instrumentalist had a set of in-ears and a set of wedges running off the SD9."
Mixing Capabilities
Moreover,  DiGiCo SD12s were used at FOH and at the stage to mix acoustic sets. Production, such as host mic and video segments between performances, was also driven by DiGiCo.
An Outline Newton audio processor was used for signal routing and more than 100 wireless channels were employed for microphones, backlines and IEMs (in-ear monitors). 
During the course of the show, Worley admits that some devices shared channels, but says there were no performance issues.
In addition, Rat Sound archived the show's entire 42 songs with Avid VENUE S6L desks that were used for multitrack recording.
"Just for the usability with Pro Tools, we had four Avid Stage 64 I/O racks, which we land beside each monitor position, and came out of everyone's splits analog," adds Worley.
"We picked up the stage racks as we needed them and had a main and redundant AVB stream off each desk in a production room backstage."
Proceeds from the Tribute to Chris Cornell benefit show went to the Chris and Vicky Cornell Foundation, and the Epidemolysis Bullosa Medical Research Foundation.