AV News to Know Sept. 20, 2019: New Products, Cool Projects and People in New Places
In this week's edition: BenQ launches InstaShow try-and-buy program, Allen & Heath join Tom Hanks on stage and Tripleplay joins Uniguest family.
Leave a Comment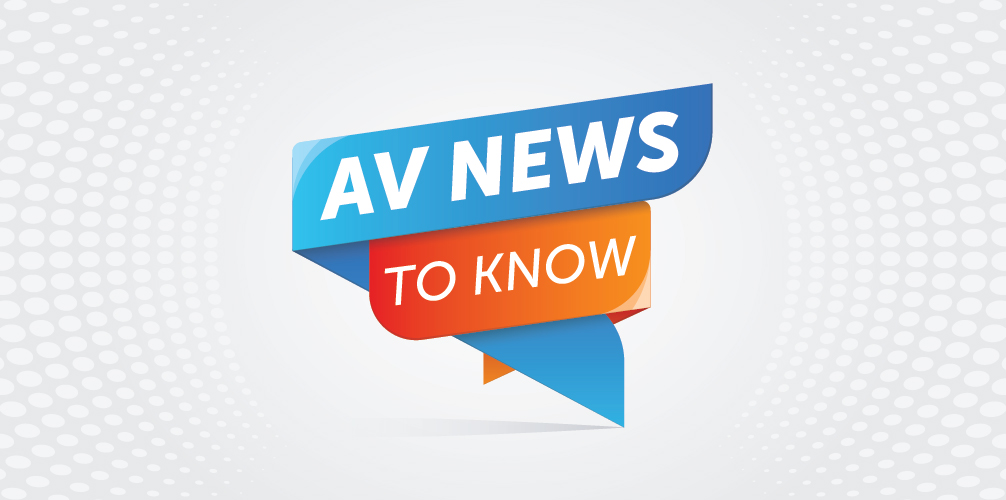 Here's a closer look at some of the AV news, products and projects you might have missed this week. We call it AV News to Know:
New AV Products
BenQ Launches Try-and-Buy Program for InstaShow
BenQ this week announced a 30-day try-and-buy free trial program for InstaShow WDC10 (HDMI) and WDC10C (USB-C) wireless presentation systems.
After completing the trial, organizations have the option of buying the system and saving $300 off the purchase price.
"Despite the importance of collaborative presentations in business meetings and classrooms, most organizations still waste an incredible amount of time trying to get meetings started and switching between users," said Bob Wudeck, senior director of business development at BenQ America Corp.
Comprehensive Launches VersaDock Laptop Docking Stations
Comprehensive Connectivity Company this week launched their new line of VersaDock laptop docking stations.
The VersaDock features multiple HDMI, USB-C, DisplayPort, Gigabit Ethernet and other vital ports to connect the additional devices and monitors that business users need to get their work done.
VersaDocks are acompatible with most Chromebooks, Windows laptops and MacBooks via USB-C. They also feature USB-C pass-through power delivery with up to 100W.
ZeeVee Shipping Dante-Enabled ZyPer4K Decoder
The first version of ZeeVee's ZyPer4K AV decoder with an integrated Dante transmitter is available for immediate shipment after making its debut at InfoComm India this week.
Equipped with Dante technology, the ZeeVee ZyPer4K decoder will enable users to route any audio source within a ZyPer4K deployment to a Dante network.
Dante audio over IP includes support for features such as "human" readable names for all connected devices, automatic device discovery, one-click routing and low deterministic latency.

Audio Visual Projects
Allen & Heath Gives Voice to Shakespeare
A 48-channel Allen & Heath SQ-6 digital mixer landed a role in the Shakespeare Center of Los Angeles (SCLA) production of Henry IV, one of the Bard of Avon's most popular historical plays.
Built from the ground up outdoors on the West Los Angeles Veteran Affairs campus under the artistic direction of SCLA founder Ben Donenberg, Henry IV was staged with a cast that included Tom Hanks as Falstaff, Hamish Linklater as Prince Henry, and Joe Morton in the title role.
Sound design fell under the guidance of Diablo Sound, an LA-based firm that has brought audio to many of SCLA's most acclaimed productions.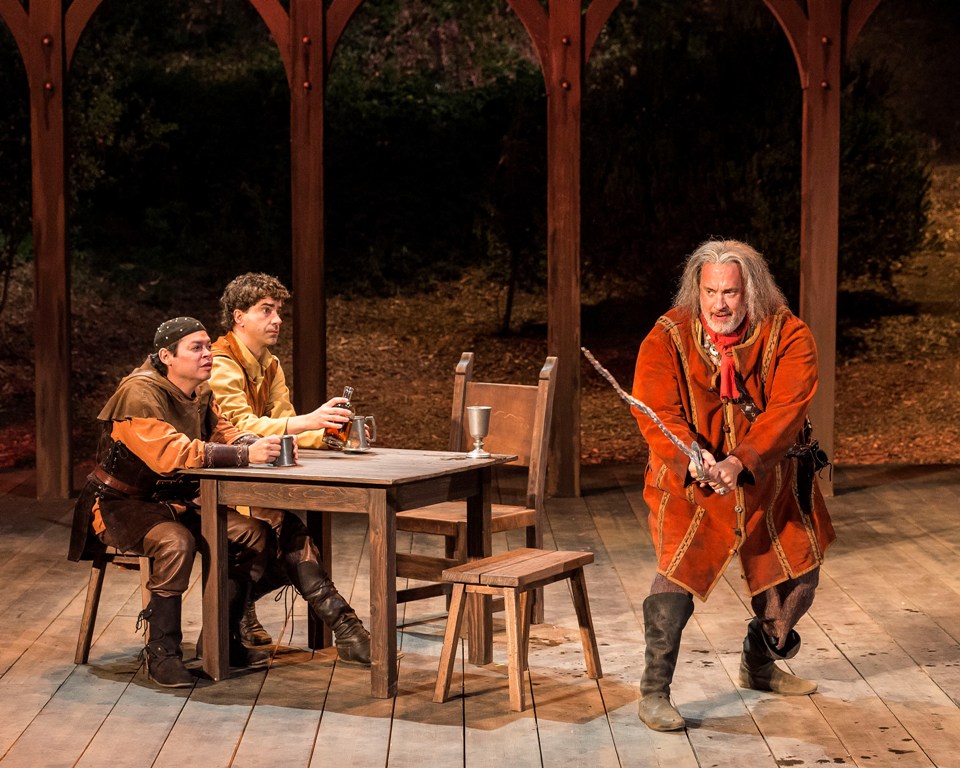 HyperSound Technology Headed to Norway
HyperSound will make its way to the prestigious National Museum in Olso, Norway due to the recent collaboration of Videotel Digital and Bright Group. The companies have joined together to bring HyperSound HSS 300 to what will be the largest cultural center in the Nordic region.
Set to open in 2020, the venue will feature "an extremely focused audio technology that will quite literally point sound," according to the company announcement. Much like a flashlight controls a ray of light, the directional sound speakers will target listening areas for a unique experiential visit for museum lovers.
People and Places
Tripleplay and ONELAN Unite
Tripleplay this week announced it has been acquired by Uniguest, following its acquisition of ONELAN in June 2018.
Merging Tripleplay into the Uniguest portfolio "provides mutual access to technology, expertise and partners as the digital signage industry continues to undergo a period of consolidation amongst providers," according to the joint announcement.
This new division "will be a key component of a global organization that enables Tripleplay and ONELAN to leverage the group's financial and support infrastructure to drive significant global expansion and service plans," the announcement says.

AVer Partners with AVI-SPL, Herman Pro AV
AVer Information Inc. USA, this announced a new reseller partnership with AVI-SPL that allows the industry giant to sell AVer's cameras to its clients. The deal comes on the heels of AVer signing a distribution agreement with Herman Pro AV earlier this month.
The partnership gives AVI-SPL access to AVer's auto-tracking and PTZ cameras.
"Our customers need support on broad rollouts of their video production technologies and AVI-SPL is perfectly positioned to help them," said Russell Barefield, national sales director for pro AV at AVer Information Inc., Americas. With their expertise in delivering video broadcast and content delivery solutions to some of the biggest companies in the world, I am very excited for our collaboration."
SP Controls Partners with Presentation Switchers Inc.
SP Controls, Inc. announced this week a marketing partnership with Presentation Switchers, Inc. that brings AV control products for classrooms and conference rooms together with presentation switchers.
The products from both companies "provide a synergistic solution for simple, intuitive, powerful switching and control for classrooms, conference rooms, lecture halls and government and military briefing rooms," according to the joint announcement.
The companies will co-market their solutions to their respective network of authorized dealers and distributors.
If you enjoyed this article and want to receive more valuable industry content like this, click here to sign up for our digital newsletters!