Big Tech Is Developing Standards For Smart Homes
Google, Amazon, Apple and The Zigbee Alliance form working group to develop smart home device connectivity standards to increase compatibility.
Leave a Comment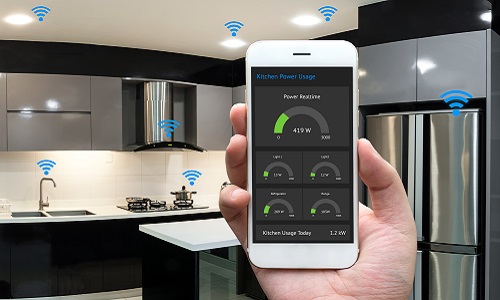 Big Tech is joining together to solve some of the industry's challenges when it comes to smart homes and smart home standards.
Amazon, Apple, Google and the Zigbee Alliance on Thursday announced a new working group that plans to develop and promote the adoption of a new, royalty-free connectivity standard — centered around security — to increase compatibility among smart home products.
The Zigbee Alliance's board member companies including the three tech companies and IKEA, Comcast, Legrand, Schneider Electric, Signify, Somfy, Resideo, NXP Semiconductors and others are also on board to join.
The goal of the project, called Connected Home over IP, is to simplify development for manufacturers and increase compatibility for consumers by building around a shared belief that smart home devices should be secure, reliable and seamless to use, the groups said in a press release.
"By building upon Internet Protocol (IP), the project aims to enable communication across smart home devices, mobile apps, and cloud services and to define a specific set of IP-based networking technologies for device certification," the companies said.
An open-source approach will be taken for the development and implementation of the new unified connectivity protocol with contributions from proven smart home tech from Amazon, Apple, Google Zigbee members and others.
"The planned protocol will complement existing technologies, and working group members encourage device manufacturers to continue innovating using technologies available today," the group said.
Read More: TeamViewer, Harman to Monitor IoT Devices in Smart Buildings
As more devices are being connected to the internet, there is more of a push to make those devices compatible with smart homes and smart assistants like Alexa, Siri, Google Assistant and others.
What this means for pro AV integrators
The press release only mentioned smart homes and didn't mention smart office buildings, but AV over IP is a popular buzzword in the industry now as wireless connectivity and the IoT permeate the audiovisual space.
Many smart home technologies are designed to streamline and automate things you do in the home, but many of those same activities are done in an office.
Smart assistants like Siri, Alexa, Google Assistant and even Microsoft's Cortana are increasingly finding usage in the workplace, so we expect some crossover when these standards are developed.