Lenovo Introduces ThinkSmart View Devices For Teams
Lenovo says its newest Microsoft Teams videoconferencing solution is ideal for the smaller office or remote worker – and cheaper.
Leave a Comment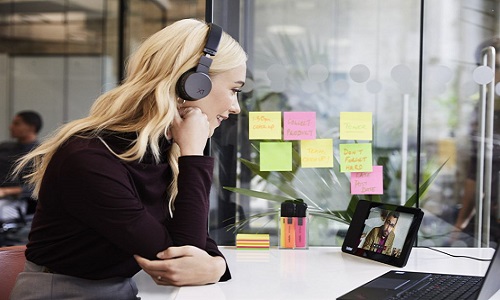 Are you looking for an inexpensive conferencing device for your corporate office clients? Stay tuned to announcements made at CES, especially this one from Lenovo.
The company next week at CES 2020 in Las Vegas will unveil its ThinkSmart View device, which according to Tech Crunch, is a Google-Assistant-style smart display for the corporate office.
However, the system isn't built on any smart assistant. Instead, it's powered by Microsoft Teams to give offices a devoted Teams audio and video conferencing device starting at just $349. By comparison, Lenovo's ThinkSmart Hub 500 went for $1,800 in 2019.
Tech Crunch calls the device a mix of the company's line of smart displays and conferencing devices, but tailored for the small business with a bit more to spend on conferencing technology.
Lenovo markets the device for both office conferencing needs and for remote workers.
Read Next: Have FaceTime, Google Hangout and Zoom Made It Hard to Sell Video Conferencing?
In addition to quick access to Teams meetings, the device offers a physical shutter for privacy. It's powered by Qualcomm's APQ8053 chip and is Bluetooth compatible so users can block out noise with headphones.
Like most smart devices, it can be locked with a pin number for security.
The company also unveiled the ThinkSmart Manager, a propriety software application for IT professionals to manage ThinkSmart devices.
"A meeting of interconnected technology and working cultural changes is enabling transformations towards smarter workspaces," said Joseph Mingori, general manager of Lenovo's Smart Office business, in a press release. "By leveraging the next wave of smart office technology, such as ThinkSmart View, companies can design and equip a workplace for greater agility, creativity and engagement. Working with an eco-system of partners is crucial in empowering end-users and enabling closer collaboration around the world."
The device is expected to be made available this month.