Leyard and Planar Expand Simplicity Series 4K LCD Display Line
Leyard and Planar Simplicity Series 4K LCD display line combine media playing, sleekness and commercial functionality in a digital signage solution.
Leave a Comment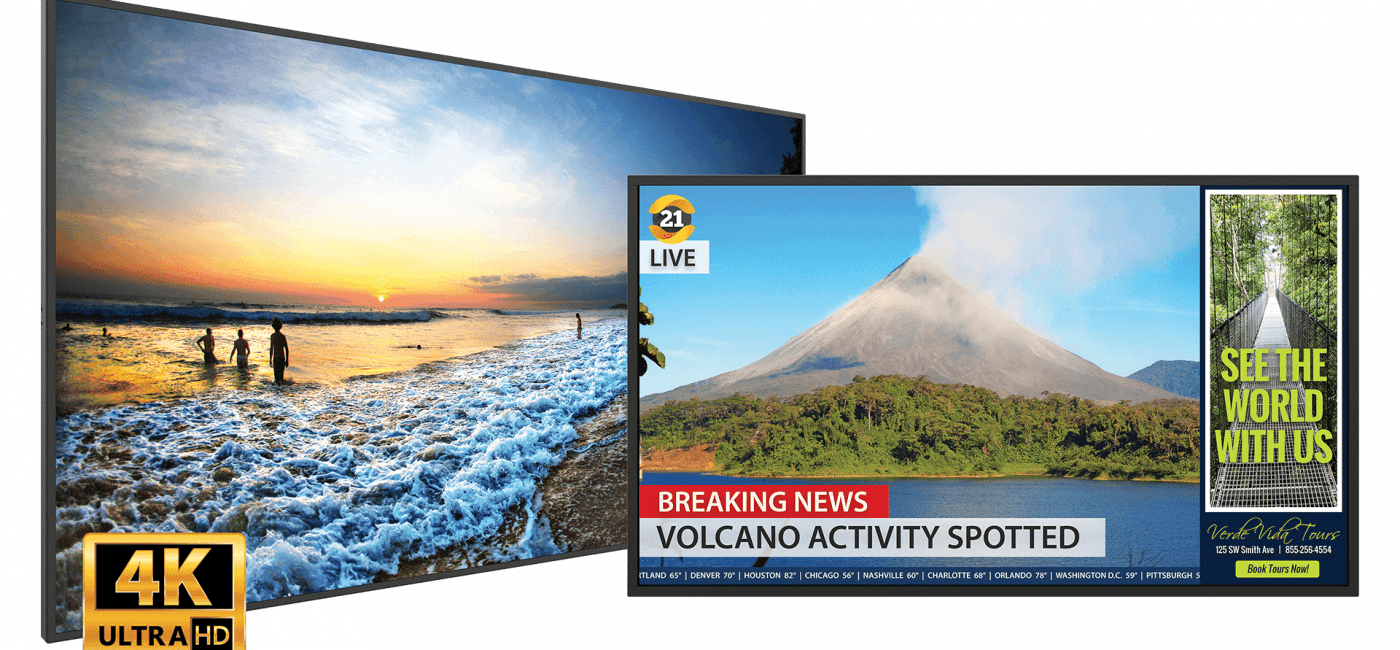 Leyard and Planar recently announced the Planar Simplicity Series 4K, expanding the Planar Simplicity Series line of LCD digital signage displays to include five new 4K models.
Simplicity Series 4K displays "deliver superior image quality and video performance, enabling Leyard and Planar to meet the full range of signage needs," according to the press release.
The displays are ideal for retail, museums, corporate communications, quick-serve restaurants and small companies with a limited budget.
"We've expanded the Planar Simplicity Series LCD display line to address the growing need for simple, robust and affordable signage displays that fully exploit beautiful and engaging 4K content that is now so readily available," said Steve Seminario, VP of product management at Leyard and Planar.
"We are seeing dramatic growth in the adoption of 4K in the large format display category," said Graham Cooke, pro IT display market analyst at Futuresource Consulting. "The winning supplier will offer a range of 4K LCD display solutions in a wide variety of sizes and feature levels, to be the 'one-stop shop' for the end user."
The Planar Simplicity Series 4K features:
Wide variety of sizes (43", 55", 65", 75" and 86")
Exceptional clarity with four times the resolution of Full HD
Whisper-quiet fanless design
Native 4K resolution at up to 60Hz support for smooth video and mouse tracking
Integrated signage tools, such as USB playback with scheduling and LAN distribution, eliminating the need for third-party hardware
Built-in speakers
The Planar Simplicity Series 4K is available through Leyard and Planar's global network of authorized resellers.
Click here for more information about the Planar Simplicity Series line of Full HD and 4K models
The Leyard LED MultiTouch video wall won a 2017 CI BEST Award in the collaborations category. It's an LED touch-enabled video wall, providing a touch surface with Leyard PLTS (Pliable LED Touch Surface) technology. The MultiTouch offers a touch experience for LED video walls up to 196-inch diagonal with high-resolution 1.2 millimeter pixel pitch.