Powersoft CEDIA Plans: Mezzo Amps
The Italian audio company Powersoft will debut its residential market products at CEDIA Expo 2019 in Denver this September in booth #335.
Leave a Comment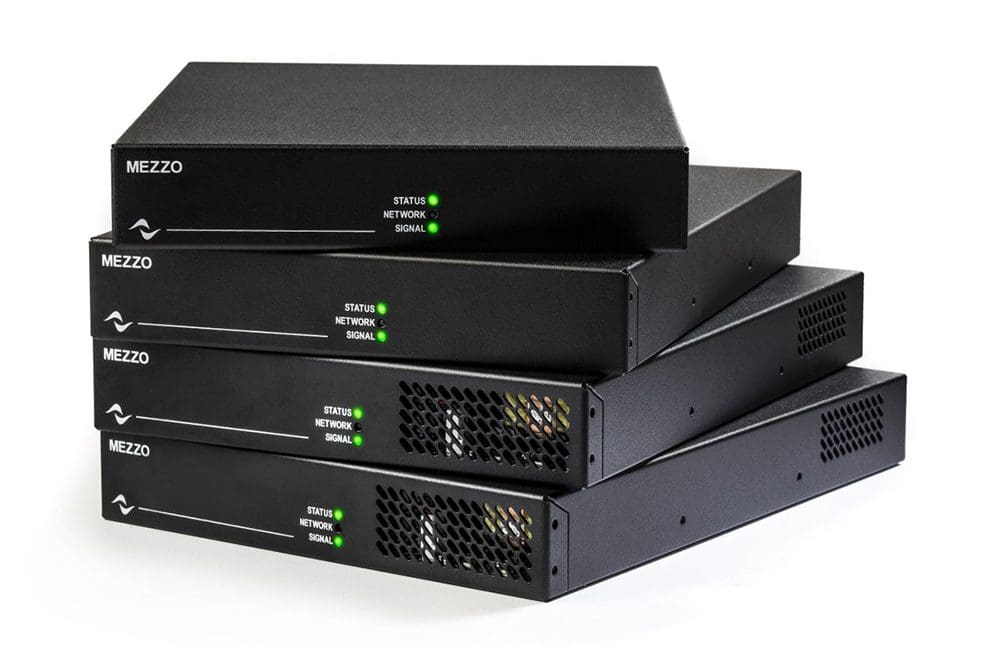 Powersoft is a well-known manufacturer of amplifiers and other components. Making its residential market debut at CEDIA Expo 2019, the company will show its line of products to an entirely new segment of the electronics industry, including Mezzo amps.
Exhibiting in booth #335 at the annual trade event, which takes place on Sept. 10-14, residential integrators will get an up-close look at the company's benchmark product line.
"We are pleased to be introducing such a powerful and compact amplifier solution for the residential market," says Klas Dalbjorn, product manager, Powersoft.
"Mezzo embraces all the heritage and innovation Powersoft is already known for, but in a form factor that is perfectly suited for fixed installations. Throughout our R&D [research & development] phase, we listened to the very specific needs of home and residential integrators and we believe Mezzo covers these needs while bringing unmatched reliability and ROI [return on investment]."
Powersoft Mezzo Amps are Flexible
The new Mezzo line of products utilize a half-rack enclosure chassis and provide a wealth of connectivity options.
Engineered for a variety of residential applications, the product line offers a choice of eight models. Each model provides specific power and connectivity options, and Powersoft points out that integrators can remotely monitor the products to provide a higher level of customer service.
Integrators can visit the Powersoft CEDIA booth to see the Mezzo product line, which includes four power sizes with a choice of analog (A) or analog-digital (AD) options, which provides Audinate Dante digital audio connectivity.
Power sizes include:
320 watts in 4 x 80 watts and 2 x 160 options
600 watts in 4 x 150 watts or 2 x 300-watt configurations
All eight models are networkable, and they provide integrators with automatic setup for audio parameters to help facilitate quicker installations.
The products also provide load monitoring to allow integrators to monitor system status and parameters such as temperature, power usage and performance over time.  Integrators can monitor these parameters using Powersoft's proprietary ArmoniaPlus System Manager; through an external control system or via a plugin in a DSP matrix platform.
Another feature built into the AD products is AES67, and Powersoft emphasizes the products can be set up to add internal Gigabit Ethernet switch capabilities and a second port.
Through these options, Powersoft says that integrators can accommodate retrofit applications to enable the equipment to share a network connection between a projector and amplifier for example.
Powersoft emphasizes the Mezzo amps are designed to safely drive 2-, 4-, 8- and 16-ohm loads, as well as 100-, 70- and 25-volt systems.
The amplifiers also ship with rack-mount accessories to support the installation of two amplifiers per one standard 19-inch rack or a single unit into an 11-inch compact rack space.
In addition, the amps can stand alone on rubber feet within furniture and wall mount in locations behind a video display.
This article premiered on our sister site, CE Pro.
If you enjoyed this article and want to receive more valuable industry content like this, click here to sign up for our digital newsletters!