The Global Semiconductor Shortage Could Begin Impacting Pro AV
A recent Bloomberg report says the global semiconductor shortage is beginning to impact digital displays, which could affect pro AV.
Leave a Comment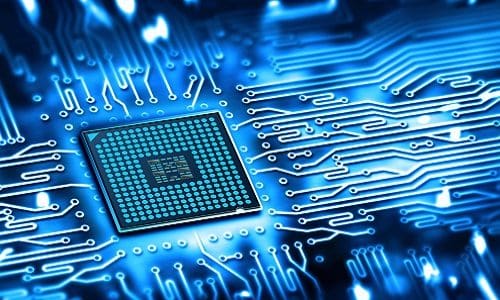 In February, as the media began reporting on the global semiconductor shortage, I posed this question in a Commercial Integrator blog: Could the global chip shortage impact pro AV?
For a few months, it seemed like the global shortage was generally impacting automakers and other consumer electronics industries like gaming.
However, recent reports are surfacing that suggest a much more widespread impact.
An April 5 Bloomberg report picked up on this, particularly about how the squeeze on the semiconductor supply chain could impact digital displays.
Specifically, the article narrows in on display drivers, relatively inexpensive chips that convey instructions for illuminating the screen on the device in question. And in pro AV, there are a lot of screens.
The trouble for the chip industry — and increasingly companies beyond tech, like automakers — is that there aren't enough display drivers to go around. Firms that make them can't keep up with surging demand so prices are spiking. That's contributing to short supplies and increasing costs for liquid crystal display panels, essential components for making televisions and laptops, as well as cars, airplanes and high-end refrigerators.

"It's not like you can just make do. If you have everything else, but you don't have a display driver, then you can't build your product," says Stacy Rasgon, who covers the semiconductor industry for Sanford C. Bernstein.

Now the crunch in a handful of such seemingly insignificant parts — power management chips are also in short supply, for example — is cascading through the global economy. Automakers like Ford Motor Co., Nissan Motor Co. and Volkswagen AG have already scaled back production, leading to estimates for more than $60 billion in lost revenue for the industry this year.

The situation is likely to get worse before it gets better. A rare winter storm in Texas knocked out swaths of U.S. production. A fire at a key Japan factory will shut the facility for a month. Samsung Electronics Co. warned of a "serious imbalance" in the industry, while Taiwan Semiconductor Manufacturing Co. said it can't keep up with demand despite running factories at more than 100% of capacity.
The article lays the problem out perfectly. The pandemic devastated financial markets, so manufacturers cut back their projections, anticipating that people wouldn't be spending on technology.
Well, they were wrong. In droves, people began buying technology at a rapid pace to spruce up their home offices or to buy the latest tech in entertainment to keep them entertained as they were stuck in their home.
As Bloomberg puts it, "The pandemic turned into an extended Black Friday onlinepalooza."
Automakers that shut factories during the lockdown also cut back their projections and stopped ordering components like semiconductors and other chips. Then when demand began to pick up and people started buying cars again, car manufacturers were told there weren't enough chips to go around, Bloomberg reported.
Now, the shortage appears to be coming for the AV industry, as some integrators have told me that they have been told that these supply chain issues will begin impacting the industry very soon. Others have said that supply chains already impacted by COVID are getting even worse due to this shortage.
We'll have to cross our fingers and hope that President Biden and his economic team can make some serious progress addressing this issue that could stifle the tech industry's rapid growth and the AV industry's hopes for a quick recovery from the pandemic.
If you enjoyed this article and want to receive more valuable industry content like this, click here to sign up for our digital newsletters!