A Watershed Moment for IP-Ready Integrators
The train has left the station with so many traditional integrator-installed products moving to the IP-endpoint environment. It's a great opportunity for those who are ready…and a big challenge for those who are not.
Leave a Comment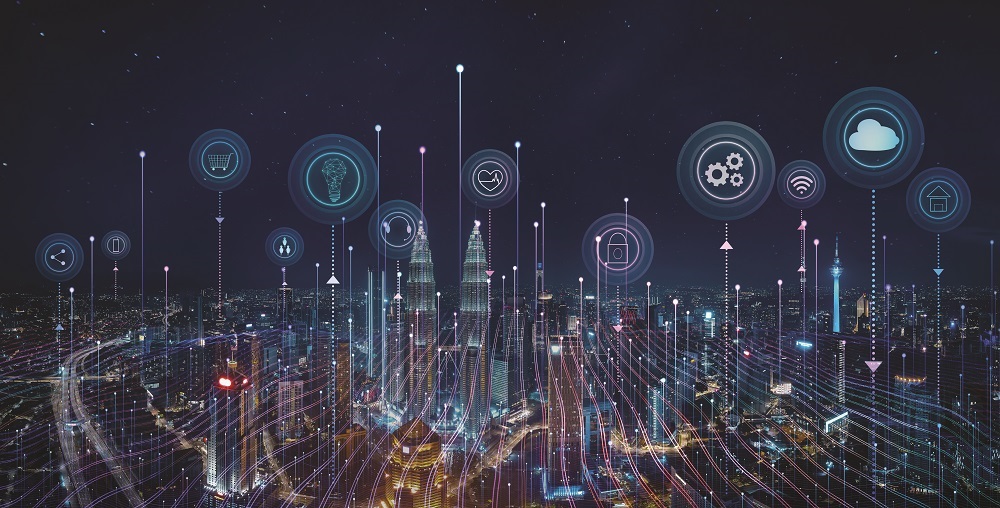 A couple of months ago, NSCA laid out our key legislative agenda, focusing on issues facing our integration industry. Meanwhile, just about everything else we've written lately is about how demand for our solutions is high but that, nevertheless, market and economic pressures make profitability difficult to achieve. There is a lot for integration company leaders to shoulder. 
Meanwhile, so many of these market challenges, and so much of this proposed legislation, point to one thing: The integration industry is changing. One of the reasons lawmakers and lobbyists are so focused on our industry is that our industry matters. And it matters at an increasing rate. 
Integrators are well positioned to connect the dots for their customers, as we're seeing the systems that we install become mission critical. It used to be that the term "mission critical" only referred to systems in command-and-control centers and that sort of thing. But with the rise of remote work, along with increased reliance on digital presentation, communication, smart security and healthy buildings, so much of what integrators do is now mission critical. 
Integrators are also well positioned to be at the epicenter of an explosion of IoT devices. So, integration company leaders — people who already have so much weight on their shoulders — must now face the following questions: 
Are you ready for this IP-endpoint environment? 

 

Are your people skilled for what we need today and tomorrow?

 
The caveat, however, is that, really, there is not a choice. The industry and demand are moving ahead, whether we're ready or not. Consider that IoT is the fastest-growing technology trend in the connected technologies and smart buildings sector. IoT will connect more than 50 billion devices this year, and it will be a $520-billion-plus market next year. These devices will be connected primarily using Power-over-Ethernet (PoE). So, it's a great opportunity for integrators. It's another reason that NSCA is watching PoE legislation so closely. 
Opportunity Coupled with Challenge
Integrators are in demand, but that demand is evolving to require a partner who is comfortable in an IP-endpoint environment. This provides a big talent-recruitment and/or talent-training challenge. 
When we talk about what your teams need to be ready for, we think of it this way: How many of the systems, which integrators typically install, have already shifted to a networked IP-based environment? Many have already moved in that direction, including the following:  
CCTV

 

access control

 

PA/intercoms

 

elevator communications

 

digital signage

 

AV

 
These technologies have already left the station. The IP endpoint is already on the network. These are examples of why we must already bring our A-game, complete with networking skills, to stay relevant.  
Then, there is a class of devices that are sliding over to the IP environment, including the following: 
electrical monitoring

 

emergency signage

 

emergency lighting

 

building-management systems

 

lighting control

 
These are examples of how even the most traditional hardwired things are moving to an IP environment, as well. 
Cloud-Based Solutions
We're also starting to see things that are monitoring all these systems via cloud-based solutions, such as Air Control, and Emergency Warning & Intercommunication Systems.  
The point is simple: This is what today's modern building looks like, and it is mission critical. It's also important — and perhaps obvious — to point out that it's moving in this direction, and it's not going back. This is being rapidly adopted, and integrators must be ready to compete in this IP endpoint environment.  
It's likely that the moves integration companies make now will have a significant impact on how those companies tie into these trends going forward. Maybe it's hyperbole, but it feels like a watershed moment for the integration market.  
---
NSCA is a content partner for Commercial Integrator Expo, scheduled for September 7 to 9 in Denver. Sign up for the Expo's conference program, where you'll gain access to exclusive NSCA thought leadership on optimizing your business' operations and being more profitable.
If you enjoyed this article and want to receive more valuable industry content like this, click here to sign up for our digital newsletters!