Will The Coronavirus Boost the Use of Robots & Drones for Security?
Drones can conduct patrols without the use of personal protection like facemasks. Will clients ask for these solutions after coronavirus?
Leave a Comment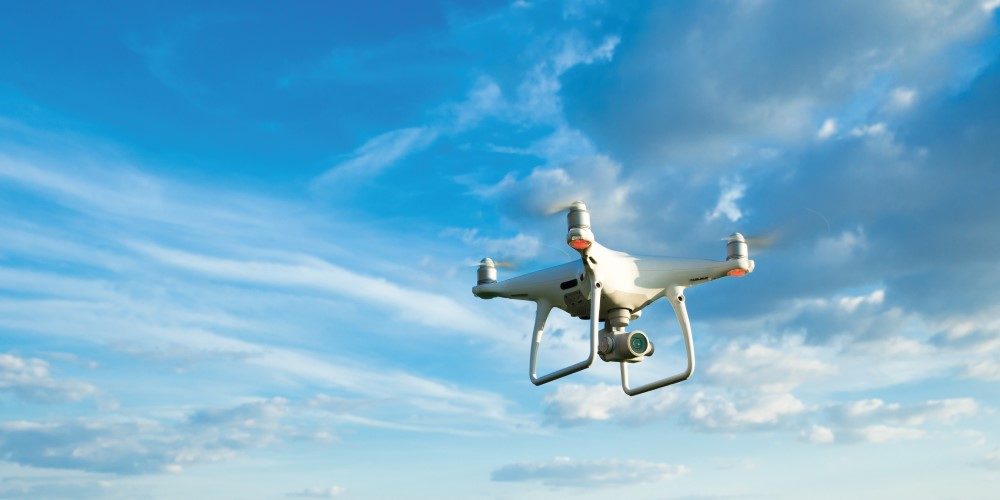 Coronavirus has made people-to-people proximity a dangerous thing — and with businesses looking to accomplish tasks without those conditions, the use of drones and robots may be due for a rebrand.
Even before the coronavirus shut down most of the United States, the automated sector of the security industry was growing. In late 2018, the Security Industry Association (SIA) released a report produced by research firm IDC that projected the worldwide market for security robotics is expected to grow by 20% a year to total $2.8 billion by 2023.
Related: Why Robotics & Drones Are the Real Deal for Security
IDC also cited survey results that found that "the top use case for robots across non-manufacturing industries surveyed is security, with over 40% of all respondents indicating that they are using or planning to use robots for security."
Prior to ISC West being postponed this year, the number of exhibitors in the Drones and Robotics Pavilion was expected to grow by nearly 50% over last year.
Security personnel cannot quarantine or shelter in place for an entire shift, but they can manage risk by leveraging the ability of machines to conduct patrols without fear or facemask. The information provided by the cameras and other sensors with which an automated device is equipped enables human security officers to maintain situational awareness, communicate with people remotely and limit face-to-face encounters to those incidents that truly require it.
And automated devices, especially now, can have safety applications, in addition to security. At the few sites that still have significant numbers of people, ground-based robots can help enforce social distancing — several news outlets have reported that Tunisian authorities have deployed robots to the streets of Tunis to confront people who violate the lockdown — as well as provide other technological solutions to containing the outbreak.
With drones, practitioners must abide by, among other requirements, the rules of the FAA, including its mandate that commercial drone pilots have Part 107 certificates.
The challenging conditions of recent weeks have highlighted the benefits provided by robots and drones. But even after the curve is flattened and pre-pandemic life returns, those benefits to security professionals — enhanced situational awareness, increased standoff distance and force-multiplying technological capabilities, among them — will remain.
Ron Hawkins, SIA Director of Industry Relations, is staff liaison for the Drones and Robotics Working Group. This article premiered on Commercial Integrator's sister site, Security Sales & Integration.