Exertis Almo's Kim Lonas Spotlights Need for DEI
In an exclusive, Kim Lonas emphasizes the need for DEI initiatives and charts Exertis Almo's commitment towards building a safe, open and inclusive environment.
Leave a Comment
For Kimberly Lonas, global diversity and inclusion program lead for Exertis Almo, having the DEI panel at an E4 event was a crowning achievement. Speaking to its importance, she notes that even if a small set of people took away key strategies to improve DEI, the AV industry would be a different place.
"This is the first step of DEI within the education space at Exertis Almo; and we're hopeful that by giving [attendees and customers] the foundation, it will expand within and outside of the business," Lonas observes.
Rise of Women in AV
According to Lonas, it's great to see companies really working to build their leadership with women executives. She adds, "When you have women at the leadership level, it gives that open, inclusive environment where people have a safe space to voice their opinions," Emphasizing this at Exertis Almo, Lonas discloses that the company conducts an engagement survey every year. "We always ask the question: 'Do you see yourself working within the business or do you see yourself advancing within the business?'" she states. As this ties directly into the company's senior leadership and next-level managers, it has remained committed to increasing representation in leadership. "We know it makes an impact and so we've tied it to our ESG goals," Lonas emphasizes.
Turning to her own role within Exertis Almo, Lonas states that is a testament to the company's commitment to diversity and inclusion. "When you break down the role, it's not just about what we're doing internally, but also externally," she propounds. Lonas then reveals that within her first six months, the company trained over 500 leaders across the world in inclusive leadership. "I want to set our business up for success not just from a diverse perspective, but also from a retention perspective," she proclaims.
---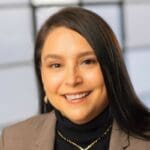 As global diversity and inclusion program lead for Exertis, Kim Lonas is in charge of the development of Almo's diversity and inclusion strategy across all company divisions. Here, her role accelerates the journey towards equitable, diverse and inclusive workplaces as a standard within its corporate culture and beyond.
Lonas is also a contributing member of AVIXA's Diversity Council and co-chair of the AVIXA Women's Council of Western New York. She played an integral role in the creation of the AVIXA Mosaic Scholarship fund.
---
Retaining and Recruiting Diverse Employees
Lonas acknowledges that the leaders' training received extremely positive feedback. "With the table set so to speak, these leaders have other questions such as recruiting diverse talent and building an inclusive environment," she says. In other words, Exertis Almo's next steps are to improve inclusive recruitment practices. "There's a lot of layers involved here, especially with eliminating unconscious bias among interviewers," Lonas observes.
To combat this, the company is looking to do a 'a license to hire.' In essence, every manager has to go through a training on how to interview how to recruit. "It's not just about how we hire, but also where are we going to identify talent," Lonas adds. In her opinion, the strategy lies in knowing how to tap into the available diverse talent pool. "We've partnered with an organization, and they've helped us bring autistic employees into our workforce," she reveals. Alongside this, Lonas believes that it is equally important to be "more visible in the communities that we serve and to support the DEI efforts of partner organizations."
Looking Ahead
For Lonas, next on the list is providing employee resource groups to support women, the LGBTQ community, multicultural employees, disabled workers and young professionals. By relaunching this program (which began pre-pandemic), she hopes to enhance the support of different groups within the business.
"As a community, we can talk about diversity and inclusion where people share diverse experiences, but the bigger question lies in whether they feel safe to do so," Lonas proclaims. The idea, she states, is to thus provide a safe space for all employees.
If you enjoyed this article and want to receive more valuable industry content like this, click here to sign up for our digital newsletters!