Microsoft Restores Services After Global Outage
Microsoft says its services have been restored after a coding issue led to an outage lasted that several hours Monday night.
Leave a Comment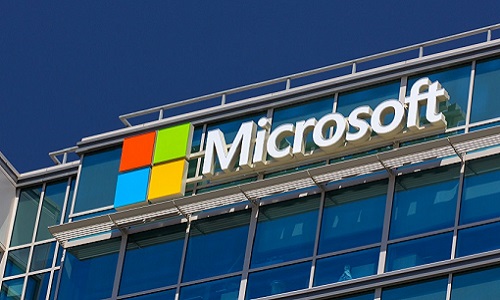 If you found yourself working later in the day or a little past working hours yesterday, you may have run into a problem with your Office 365 services.
That's because of a massive outage that affected several services, including Microsoft Teams, Outlook, Azure, Exchange, SharePoint, OneDrive Dynamics 365 and other applications.
Down Detector, a website that tracks internet outages, began posting about reports of outages around 5 p.m. ET. Users reported having problems logging and staying connected to severs.
Microsoft's official 365 status Twitter first tweeted about the outage at 5:44 p.m. and at first identified a "recent change" that was believed to be the culprit.
We're investigating an issue affecting access to multiple Microsoft 365 services. We're working to identify the full impact and will provide more information shortly.

— Microsoft 365 Status (@MSFT365Status) September 28, 2020
"We're rolling back the change to mitigate impact," the company tweeted.
We've identified a recent change that appears to be the source of the issue. We're rolling back the change to mitigate impact. Please follow https://t.co/AEUj8uAGXl for updates on this issue if you are unable to access the admin portal.

— Microsoft 365 Status (@MSFT365Status) September 28, 2020
Read Next: New Devices, Features Coming to Microsoft Teams Rooms
However, Microsoft didn't see any improvement in successful connections after rolling back the change. At 7:48 p.m., Microsoft said it began rerouting traffic to alternate infrastructure while it investigated the root cause of the issue.
By 10:20 p.m., Microsoft said most users were back online aside from a subset of North American users. At midnight, Microsoft said all issues have been resolved.
We've confirmed that the residual issue has been addressed and the incident has been resolved. Any users still experiencing impact should be mitigated shortly. Additional details can be found in the admin center under MO222965 or https://t.co/lbjX5iaxCX

— Microsoft 365 Status (@MSFT365Status) September 29, 2020
In a statement given to CNN Business, a Microsoft spokesperson said there was "no indication that (the outage) is the result of malicious activity."
According to Microsoft, a coding issue caused a portion of the company's infrastructure to experience delays processing authentication requests, which resulted in users being unable to login into their Microsoft services.
Ever since the COVID-19 pandemic, Microsoft's enterprise services have been extremely valuable as organizations continue to work remotely or adopt a hybrid work environment.
Any outages to services like Outlook, Teams, SharePoint and others affected this time can severely impact an organization as they need employees to connect with teammates from many different locations.
If you enjoyed this article and want to receive more valuable industry content like this, click here to sign up for our digital newsletters!