70 VIVOTEK Cameras Keep Watch Over Michigan Cannabis Facility
Dozens of cameras and other software was deployed in a Northern Michigan cannabis cultivation facility to help the business comply with strict regulations.
Leave a Comment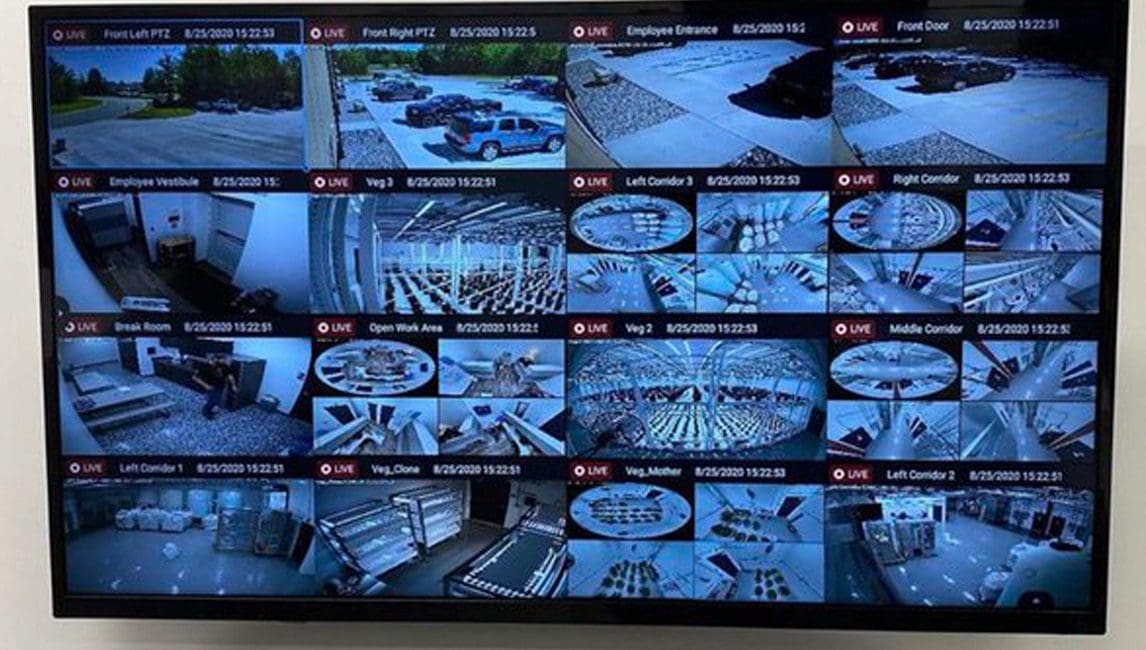 The legal cannabis industry is quickly growing in the U.S., with more than 30 states allowing for at least the medical sale, 11 of which allow adults to purchase cannabis for recreational use.
Regulators in most states require extensive security measures and a robust surveillance of both cultivation facilities and dispensaries.
That includes Michigan, where cannabis industry services company Existo chose security solutions from VIVOTEK to outfit a cultivation facility with an IP camera solution.
A total of 70 indoor and outdoor security cameras, network video recorders and video management software from VIVOTEK were deployed in the building, which includes a grow room, long hallways, general work areas and other locations inside and outside the Northern Michigan facility.
Seven VIVOTEK CC9381-HV panoramic network cameras were installed in the grow room, offering 180-degree coverage and up to 20 fps at 5MP resolution.
For exterior corners of the building, four, four VIVOTEK SD9364-EHL professional speed dome cameras were installed, each equipped with a a 30x optical zoom lens.
The cameras also include the company's Smart IR II technology that allows for smooth vari-angle adjustment of the IR illuminators, allowing broad coverage FOV and highly uniform IR intensity while avoiding hotspots traditionally associated with IR illumination.
Read Next: The AV World and Weed: Is Cannabis Technology A Market?
For general work areas, 14 14 FE9181-H fisheye fixed dome network cameras were installed.
These cameras feature a detailed 5MP CMOS, H.265 compression technology and VIVOTEK's Smart Stream III technology, allowing the camera to reduce both bandwidth and storage consumption by up to 90 percent while retaining high image quality.
Elsewhere, 40 40 VIVOTEK FD9380-H H.265 outdoor dome network cameras were installed. Equipped with a 5 MP sensor and a resolution of 2560×1920 at 20 fps, the camera can capture high-quality images in both high contrast and low light environments.
The company's Linux-based embedded standalone network video recorder ND9541 H. 265 that provides easy set up and management, and even allows users to remotely access the system on mobile devices.
In a statement, Chris Hernandez, director of operations at Existo, said VIVOTEK's cameras offer flexibility that make working in a difficult and highly regulated industry easier.
"This flexibility we gain from the quality and variety that VIVOTEK offers pays off tenfold in our business because there is no standard building design for cannabis businesses," Hernandez said.
"Unique buildings with unique layouts but with highly standardized expectations put forward by state licensing expectations can be a stumbling block for many cannabis businesses. Our ability to utilize VIVOTEK's solutions allows us to create systems that exceed state expectations while still being used to achieve safety goals set internally by our customers."
If you enjoyed this article and want to receive more valuable industry content like this, click here to sign up for our digital newsletters!