AV News to Know Dec. 6, 2019: New Products, Cool Projects and People in New Places
In this week's edition: Barix gears up for ISE 2020, Fremont Street Experience facelift and a flurry of new faces in new places to end the year.
Leave a Comment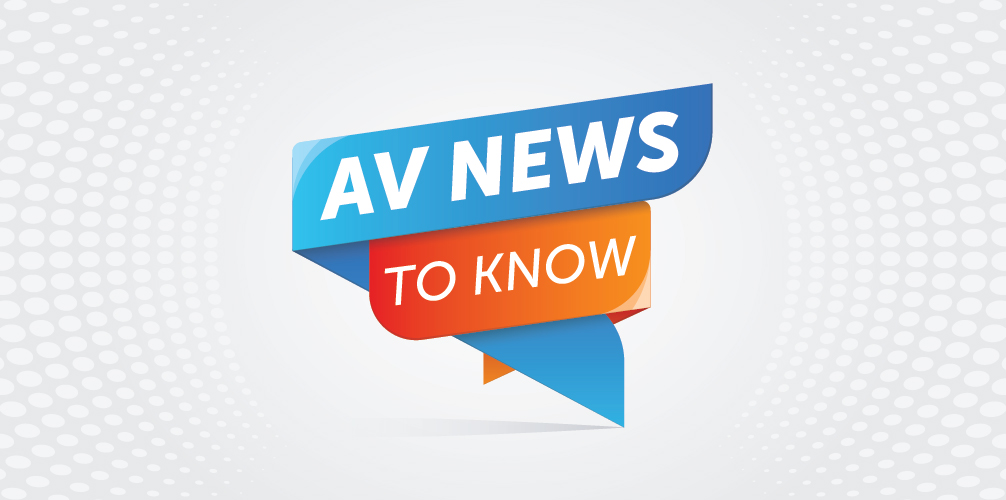 Here's a closer look at some of the AV news, products and projects you might have missed this week. We call it AV News to Know:
New AV Products
FSR Smart-Way Raceway Goes Underground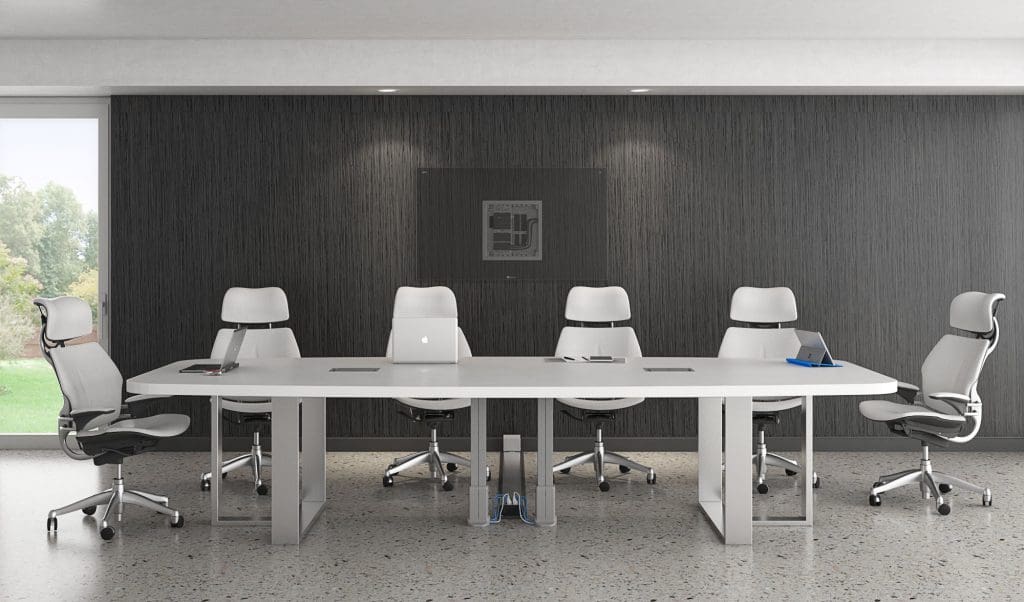 FSR recently announced that its Smart-Way Raceway wire management system can now be used as an in-floor solution in addition to its original on-floor installation configuration.
The Smart-Way Raceway system delivers power, data and AV across the room in offices, conference rooms, collaborative work environments or anywhere else wire management is desired.
The new Smart-Way in-floor alternative comes with two pairs of edging that allow installation in, or on any carpet, wood, tile, or laminate flooring between .21" – .38" high – without the need to purchase additional parts.
A no-transition edging option is available in 3-foot lengths that allows two raceways to reside side-by-side for usage in any flooring .38" – .50" high.
The raceway sections will now be available in 1 or 3-foot lengths with a three part (1', 2', 3') saw-less installation kit giving customers the flexibility to address their specific spatial requirements.
Epson Releases Pro L10-Series Projectors
Epson recently announced availability for its Pro L10-Series interchangeable-lens laser projectors. The new projectors are an extension to Epson's Pro L-Series lineup.
Providing up to 7,000 lumens of equal color and white brightness, along with 3LCD technology and native WUXGA resolution with 4K Enhancement Technology, the projectors offer compatibility with Epson's Pro L-Series lens family and come with professional installation features for multi-projection setup.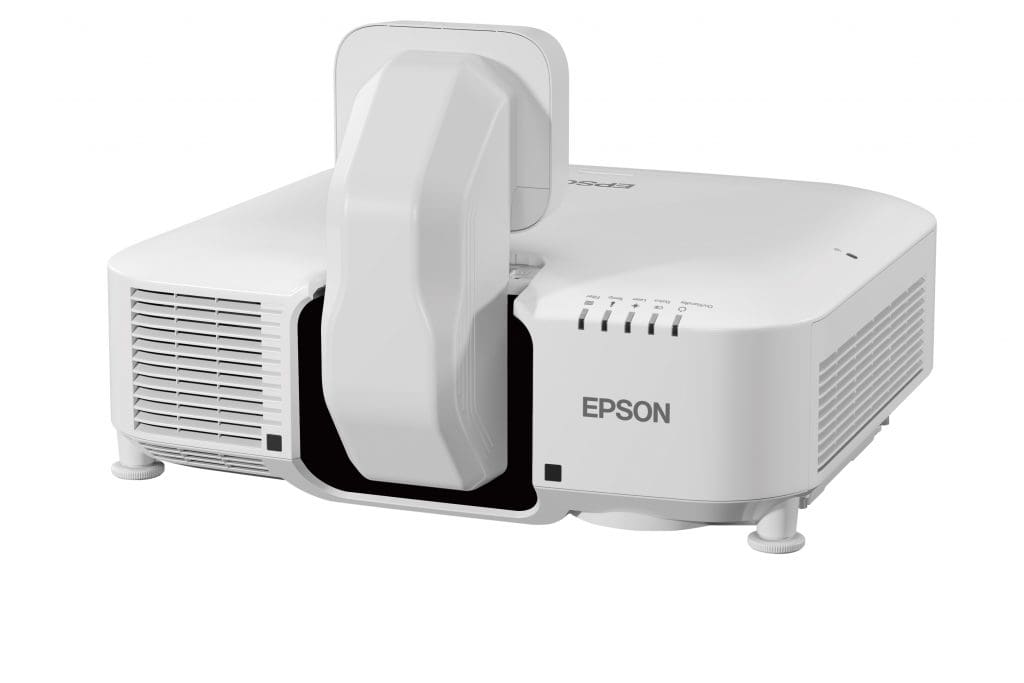 Barix Adds Features to RetailPlayer Streaming System
Barix recently announced extensions to its RetailPlayer multi-site background music streaming solution. A new playout hardware model supports Power over Ethernet (PoE) to minimize wiring requirements, while new software capabilities allow player devices to be turned on or off automatically and tightly integrated into third-party management systems.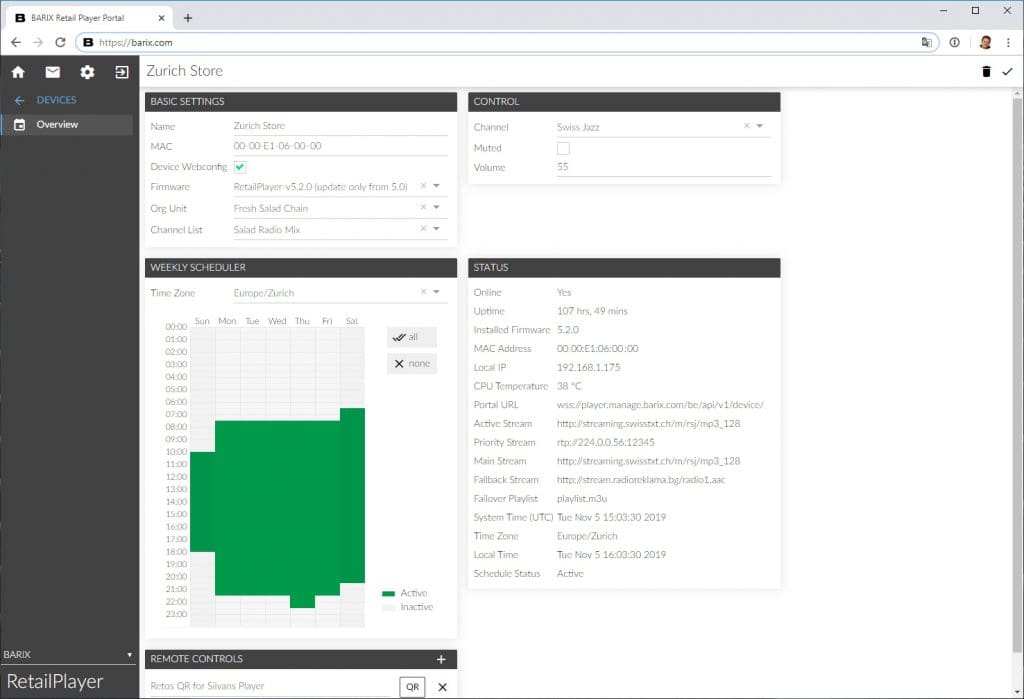 An updated subscription model offers access to the platform's core, cloud-based management functionality at no cost.
Barix will showcase the new enhancements at the upcoming ISE 2020 show in Amsterdam, where the company will exhibit in stand 8-K275 from Feb. 11 to 14.
Audio Visual Projects
Watchfire Signs Completes Las Vegas Fremont Street Experience Renovation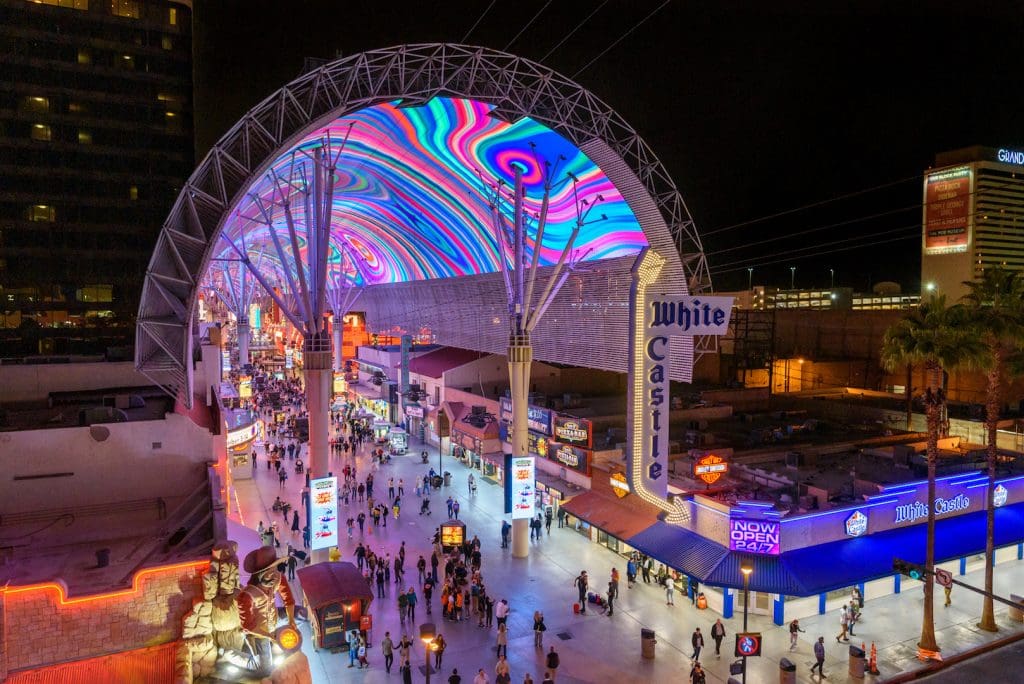 Watchfire Signs recently sent the last of 59 truckloads to complete the renovation of the world's largest single video screen, the Fremont Street Experience in Las Vegas.
Watchfire Signs, selected last year for the $30 million renovation, completed the project on budget and ahead of schedule for the grand reveal on New Year's Eve. The Fremont Street digital canopy is 1,500 feet long and is suspended 90 feet above a pedestrian mall.
The first update in 14 years, the new digital canopy is now seven times brighter and four times sharper than the original, making the light show on the canopy vivid even during daylight hours.
Watchfire designed an all-new product for the Fremont Street project that allowed the modules to be cut to fit the existing structure without impacting the information displayed. Perforations in each module also let daylight filter through and air circulate.
High contrast materials and an innovative light trapping design combine to make it possible to run content on the canopy during the day – something that was impossible with the old design.
L-Acoustics Helps Dickies Arena Be All Venues To All Events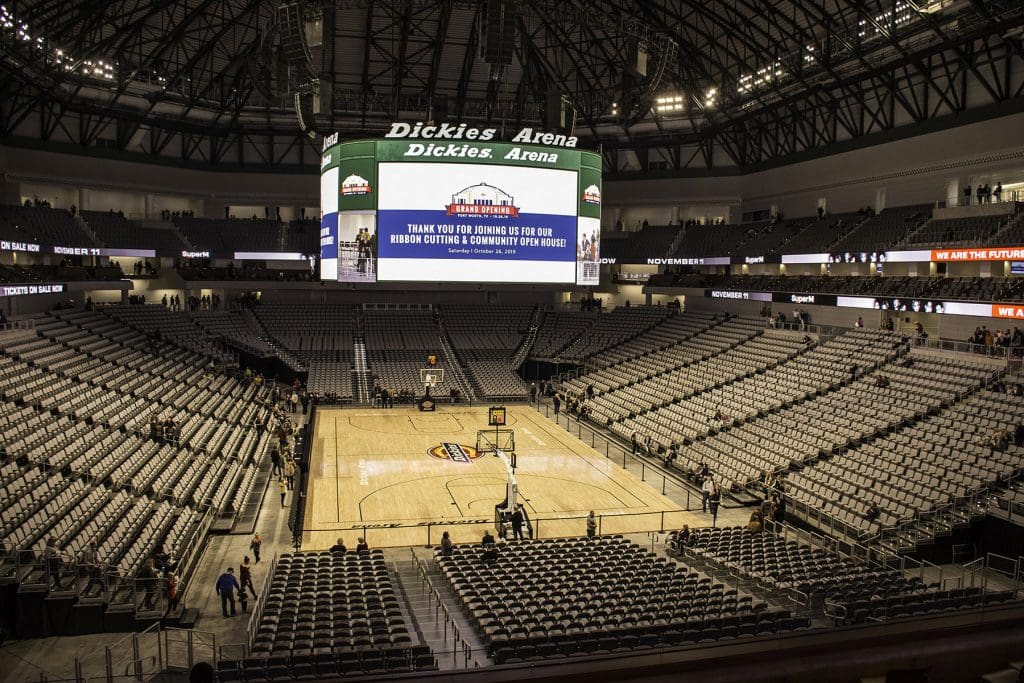 After five years of planning and construction, Dickies Arena, a 14,000-seat multipurpose venue in the City of Fort Worth's Cultural District, opened its doors on Oct. 26.
As the home of the Fort Worth Stock Show & Rodeo, Dickies Arena will host NCAA basketball tournaments, gymnastics, collegiate and professional ice hockey, major concert events, family events and more.
The technology centerpiece of this sports and entertainment venue is an L-Acoustics sound system comprising K Series and A Series elements.
Two dedicated systems were integrated: one for the Dickies Arena Main Bowl, and one for the adjacent Simmons Bank Pavilion, a multiuse exhibition and meeting space. The systems were installed by Fort Worth-based AV systems integrator Electro-Acoustics.
System design and oversight were provided by the AV design consultants at WJHW in collaboration with Dickies Arena ownership, Trail Drive Management, and The Beck Group.
Masque Sound Backs National Touring Production of 'The Color Purple'
The Color Purple recently embarked on its second national tour and brought a custom audio equipment package from Masque Sound with it on the road.
The Color Purple follows Celie as she journeys from childhood through joy and despair, anguish and hope to discover the power of love and life. It features a GRAMMY winning score of jazz, gospel, ragtime and blues, all broadcast through a Masque Sound system.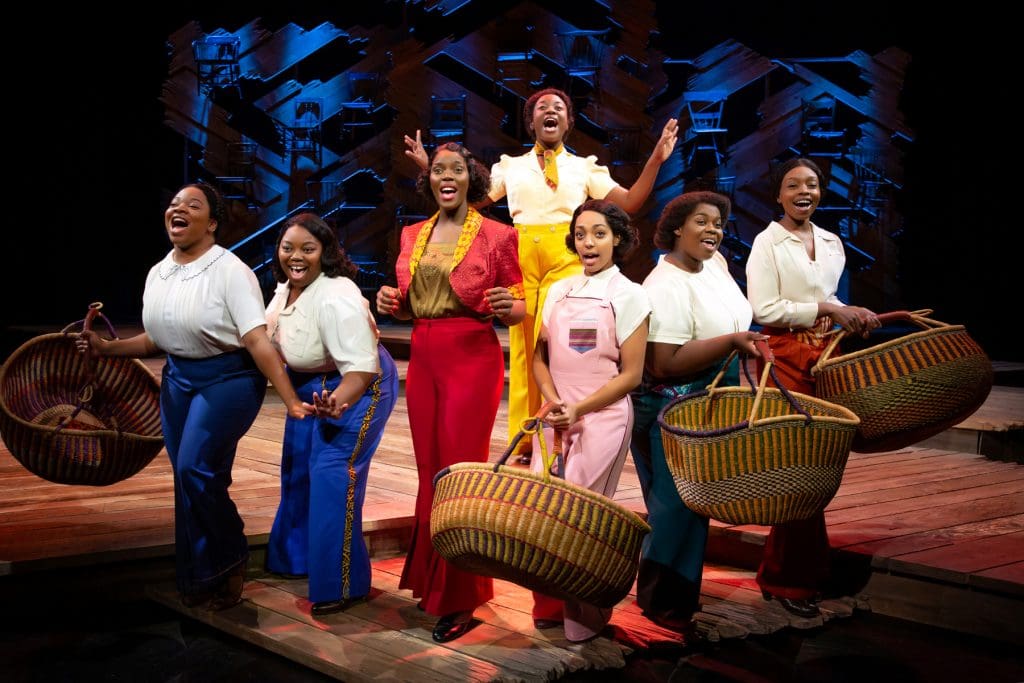 People and Places
Herman ProAV Appoints Jeff Galatro Jr. as VP of West Region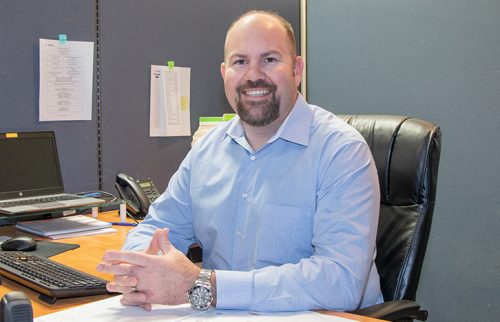 Herman ProAV recently announced it appointed Jeff Galatro, Jr., as VP-West. He'll be in charge of managing operations and the customer experience for the West Coast.
Galatro brings more than 15 years of experience to his new role, including the last six years at AVI-SPL, culminating as regional engineering manager.  Previously, he owned his own AV business in California.
"Jeff brings a wealth of experience to our organization, and we are looking forward to him empowering our West Coast integrators to achieve more," said Chris Bianchet, president of Herman Integration Services. "His leadership in the region will boost our efforts to support our partners."
ASG Welcomes Steve Young to Lead Business Operations
Advanced Systems Group (ASG) recently announced Steve Young joined the company on Nov. 4 to direct business operations and organizational development for the company's systems integration business.
Young spent more than 15 years with Sony Electronics. As the director of system solutions, he managed the Sony Professional Solutions Project Delivery Group, and was responsible for developing and deploying broadcast, media and entertainment, and enterprise AV solutions.
Most recently, he spent two years as COO for David Carroll Associates.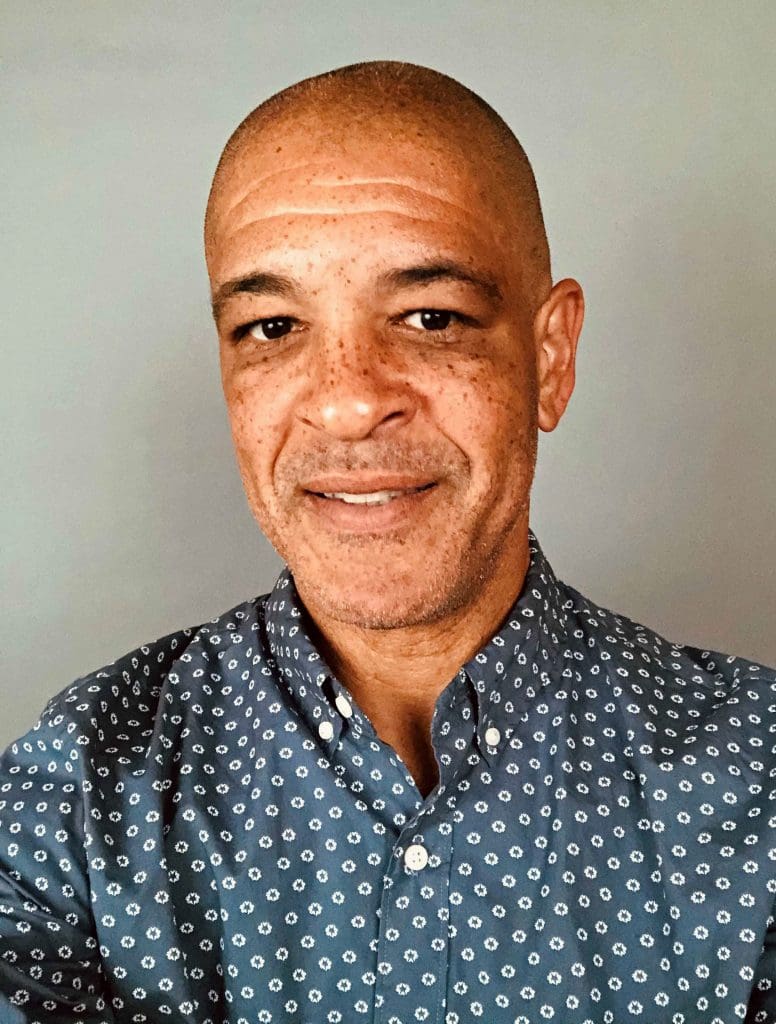 Renkus-Heinz Announces New Hires and Promotion
Renkus-Heinz recently announced new team members are joining its in-house production, engineering and support staff.
Ramon Guerrero, originally hired in September 1985, is now a production planner at the company in Orange County, Calif. Guerrero's history with Renkus-Heinz includes stops in production, engineering and sales.
Daniel Lee joins the Renkus-Heinz team as its newest mechanical engineer. Lee has a B.S. in mechanical engineering from The University of Pacific and has a background in designing low voltage life safety equipment systems.
Tony Freed joins the customer service team at Renkus-Heinz. He previously worked in sales and service roles, as well as for the U.S. Army's Aviation division where he was an E-4 specialist.
Konrad Berreth also joins the customer service team. He previously worked in customer service and tech support at the Mesa Safe Company.
RGB Spectrum Announces Promotions
Daniel Marcus has been promoted to director of North American sales for RGB Spectrum. Marcus was previously regional sales manager in the Southwest.  He has an extensive background in sales and marketing, with specific global experience in AV, telecom, software and security.
RGB Spectrum also recently promoted Bill Zhu to director of international sales. He will be adding responsibility for Europe to his current Middle East and Asian territory management. Zhu was previously director of EMEA-APAC sales.
Zhu has an extensive sales management background with 22 years of experience in the IT and control room industry.
Leviton Promotes Stuart Serota to VP of U.S. Distribution Sales
Leviton today announced the promotion of Stuart Serota to VP of U.S. distribution sales, as of Dec. 2. Serota assumes the role occupied by Bill Cheetham for the past nine years. After 47 years of service to Leviton and 50 years to the electrical manufacturing and distribution industry, Cheetham has announced his retirement, effective Dec. 30, 2020.
Solotech Announces Several Changes
Solotech recently announced a new unified UK organizational structure aligned with Solotech' s global structure.
As of Jan. 1, 2020, SSE Audio, Wigwam, Capital Sound and BCS Audio, all owned by Solotech, will be collectively referred to as the Solotech UK group and operate under the joint leadership of managing directors Alex Penn and Spencer Beard.
Penn, SSE Audio's former sales director, and Beard, formerly managing director of Manchester-based Wigwam, will respectively lead the sales and systems integration (sales and installations) and the live productions operations for the Solotech UK group.
SSE Audio founder and former audio group managing director John Penn remains within the new Solotech UK group structure as strategic advisor, helping to deliver Solotech's global and local vision.
Meanwhile, Jarad Pesner as senior business developer for the company's Ottawa office, effective immediately. He will be developing business opportunities in the education and cultural sectors in the national capital region.
With almost 25 years of experience in the audiovisual industry, notably as event technology director at PSAV, Pesner brings an extensive knowledge of conferencing and collaboration systems installation and management.