Defendify Launches All-In-One Web-Based Cybersecurity Platform for Small Businesses
Defendify web-based cybersecurity platform uses SaaS model to target a void for smaller organizations with 500 or fewer employees.
Leave a Comment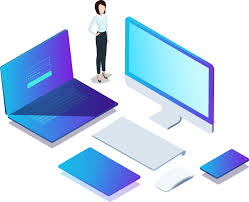 Cybersecurity can seem complicated and expensive, especially for small business owners. It leaves most owners and managers wondering where they stand against the growing attacks they read about daily and not knowing how they can protect themselves.
Defendify hopes to change all that with its new web-based cybersecurity platform—a SaaS model—that's designed and built exclusively for companies with 500 or fewer employees.
It's "an all-in-one solution that's easy to implement and affordable yet comprehensive, powerful, and scalable," according to the recent Defendify cybersecurity platform announcement.
Defendify touts itself as "a holistic solution and concept that's never before been delivered to the small business market," adding it's "the first to focus on a layered approach of:
technology that goes beyond traditional antivirus and firewalls
culture of employee awareness and institutional knowledge
a foundation of policies, procedures and plans."
Defendify, which was founded as Launch Security before rebranding earlier this year, comes in three program options, starting at $9 per user per month and is scalable as an organization grows.
"While most are scrambling to serve the enterprise, we serve the undercurrent of America's economy: small business," said Defendify co-founder Andrew Rinaldi in the announcement. 
"Cybersecurity is a posture—not a project—that every organization needs to embrace without a complicated and expensive process," said partner and co-founder Rob Simopoulos.
"Defendify cybersecurity platform is…an ongoing program of cybersecurity that businesses will use daily to protect themselves from mistakes and malicious threats. It's streamlined, super-accessible, and genuinely affordable with its online delivery."
The platform features a cybersecurity dashboard with insights, reports, notifications and tools; a cybersecurity support system with resources and recommendations and a website for managing cybersecurity. Users can view all aspects of their cybersecurity program in one place.
The Defendify team—including its growing number of channel partners—offer sales, support, and service based in Portland, Maine.