Earning A Seat at The Table
The extraordinary women of commercial AV speak on their successes, their activism and the continuing push for an inclusive industry.
Leave a Comment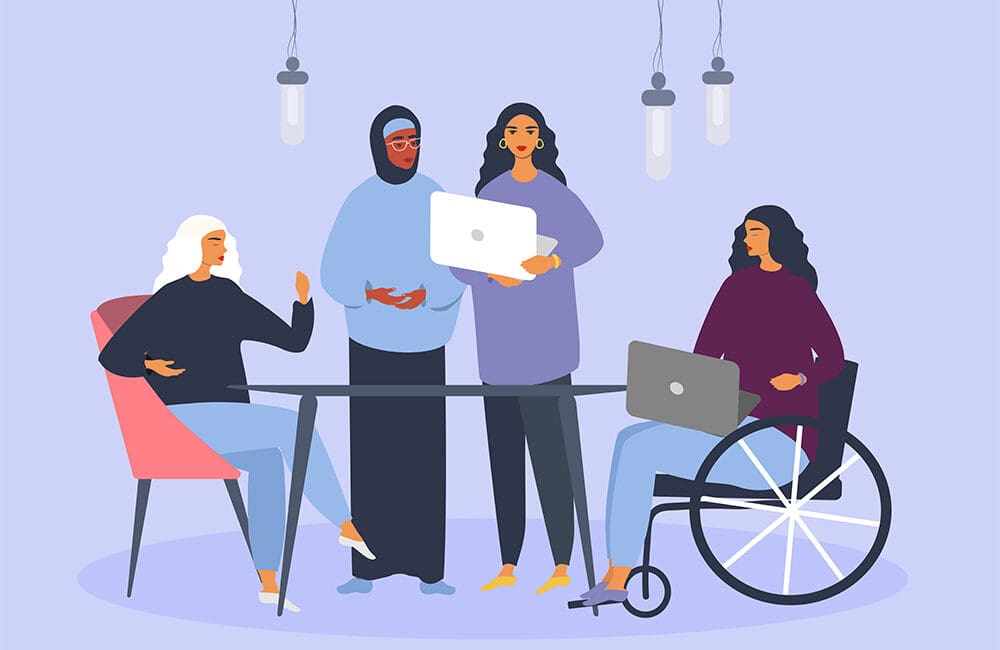 Women have long been powerhouse contributors to the integration industry. Presently, there are women at all levels of the industry, including those working as integrators, marketers, AV consultants, executive managers and CEOs. Yet, despite the awe-inspiring accomplishments of women in our industry, there's so much more that we can contribute. Too many women — especially women of color — still miss out on various opportunities. The push for diversity and equal representation has been ongoing for decades. Organizations such as AVIXA Women's Council, Women in Tech, Women in AV and others continuously work to provide a platform and amplify voices that are too easily marginalized in a male-dominated industry.
Today, however, it's about more than just having a platform. Women are looking for a seat at the table…a seat from which their professional achievements can be seen and heard.
In this three-part series, whose beginning aligns with International Women's Day on March 8, Commercial Integrator will spotlight leading women in AV; at the same time, we'll expose some of the underlying issues and challenges prevalent in the commercial AV industry. This month, in the first part of this series, we'll focus on the triumphs, the activism and the indomitable spirits of several powerful women in our industry.
Commercial Integrator speaks to Audinate's Alesia Hendley (also a multimedia journalist), AtlasIED's Gina Sansivero, former AVIXA Women's Council chair Brandy Alvarado-Miranda and Verrex's Charmaine Torruella (also founding AVIXA Diversity Council Chair). Expounding on their journeys and perspectives, these women illuminate the road ahead, illustrating how we can improve diversity, equity and inclusion across the commercial AV industry.
Standing Out
In an industry of which women make up only a fraction, it is easy to feel singled out. For many, it is often daunting. Sansivero, vice president of marketing and corporate communications at AtlasIED, recalls, "In 2005, at my first InfoComm, I looked around and I didn't see anybody who looked like me. It was all men walking around in jeans and a T-shirt. So, I thought to myself, 'Who do I talk to and who is going to sympathize with me?'" However, she continues, little by little, that began to change. "I was introduced to other powerful, influential and supportive women in the industry," Sansivero adds.
Alvarado-Miranda, CEO at BAM! Marketing & PR Agency, had a similar experience. "When I was at my first InfoComm a couple of years back, I realized that I was one of the few women there," she recalls. "Although I met great people like Cory Schaeffer, we didn't want this to be the only time we [women] met. That's when we decided to create the AVIXA Women's Council in California, so we could meet other women."
Torruella, global services manager at Verrex, has been in the tech industry since 1998 and now works in the services sector. She underscores what, in fact, she believes is the value of standing out. She highlights a sales meeting at her first company where a team member brought to her attention that she was the only woman there. Although she didn't notice it at first, Torruella says she liked the odds because no one ever forgot her. She continues, "From that day onwards, I stopped worrying about blending in or listening to technical people who tried to assert their technical acumen onto me."
For Hendley, business development rep at Audinate, there were initial worries that "standing out" could be a codeword for tokenism. She explains, "It shouldn't be [that], because there is a Black person at InfoComm, we have to go talk to her. I want to be accepted in the industry for me [as a professional] and not just the different layers of diversity."
However, Hendley and the other interviewees feel that, by standing out, they paradoxically have helped to bring women together. Moreover, they came to understand that apart from being acknowledged and respected as women, they also wanted peers to recognize their sterling qualifications.
Realizing Their Full Potential
Among the many questions Commercial Integrator poses, perhaps the most important is inquiring about each interviewee's biggest accomplishments. Sansivero responds, "I think a lot of women have a hard time answering that!" She says that her biggest accomplishments have been establishing relationships between different people in the industry and, ultimately leading a team of her own. "I see that as a journey for myself of learning how to bring out the best in people and making them feel appreciated for the work they do," Sansivero adds.
Torruella cosigns the importance of building relationships. She chalks this up to women's strength as communicators and multitaskers. She remarks, "If this industry stands a chance, it needs to incorporate that networking and multitasking into its workforce. It needs to give us our credit and provide positions not just in the lower levels but also at the higher level."
Looking back on Torruella's two-decade-long career, the list of accomplishments is voluminous. She touches upon having the world's biggest pharmaceuticals and major banks as clients. Apart from that, though, Torruella proclaims that she's proud of her ability to spread knowledge. "It's not just the knowledge that I've learned from them but also what I've given them," she says. "To me, that is a great accomplishment."
Don't just use us for the conversations — include us in the conversations.

Alesia Hendley, business development rep at Audinate
It's when our industry is smart enough to marshal women's knowledge, that we see real change being made. Simply speaking of hiring initiatives and promoting diversity will never be enough. Only when we bring women into the conversations and apply women's knowledge can actual transformation happen.
Related:  Sharing Lessons Men Can Learn from Women on International Women's Day 2021
Hendley follows a related train of thought regarding female empowerment, drawing on her experience building her own brand identity from scratch. She emphasizes the difficulty of balancing two identities: a woman of color and an AV professional. Hendley believes there needs to be more industry efforts to capitalize on minorities' vast breadth of knowledge — and not merely celebrate their diversity for its own sake. She states, "It's great to have people of color on the diversity panels, and it brings awareness in several ways. But I want to see a Black man on a technical panel or talk to the Hispanic woman outside of the heritage days."
Sansivero amplifies that point, citing industry panel discussions during trade events. "How hard did you look for the experts on the panel?", she asks rhetorically, pointing to the importance of cultivating inclusive and diverse panels on all topics.
Hendley summarizes things with characteristic clarity, saying, "Don't just use us for the conversations — include us in the conversations."
Expanding Horizons
Of course, including women in the industry conversation goes far beyond panel inclusion. Business leaders and integrators also need to consider the grassroots level. The 2021 Census Report reveals that women comprised only 27% of the STEM workforce in 2019. If integrators wish to grow their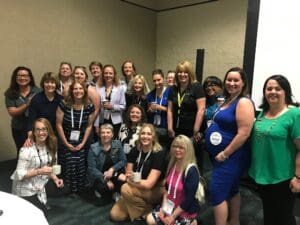 businesses and improve their chances of long-term success, they should consider reaching out to women and other minorities in trade schools, engineering programs and other STEM-related environments.
According to Alvarado-Miranda, the AVIXA Women's Council has created several scholarships and awards to encourage and support women in the AV industry. "During InfoComm 2021, it was incredibly rewarding to see that seven out of 10 [AV Professional Awards] recipients were women. It was a testament to all their achievements," she exclaims.
Additionally, the AV industry is a largely unknown as a career opportunity and most professionals entered the field "accidentally". Thus, Sansivero stresses the importance of informing students — especially young females — of potential career paths in commercial AV. "I have been an ambassador for a program where we go out and talk about the AV industry in high schools, tech schools and universities," she proclaims. "I've also presented at business classes on the various opportunities in AV using projects like live productions and museums to get the students excited about it." Hendley, too, engages in "active participation." Indeed, she has gone out in the field and actively sought to recruit women.
In many commercial AV businesses and for most higher-level positions, the lack of a college degree can be a barrier to entry. Sometimes, a degree can certainly outweigh years of experience. Hendley acknowledges the value of higher education. However, she points out the negative effects that these policies can have on those who are technically qualified but without a degree. This concern is especially acute for women of color. "These are the barriers that happen even before the foot is in the door," Hendley asserts.
AV is evolving because of people like us.

Charmaine Torruella, global services manager, Verrex
"Instead of just talking in circles, I would like to see actual funding and action-bearing initiatives that provide opportunities," Hendley adds. Thus, she mentors women looking to establish themselves in the integration industry. "I'm always pushing for women getting more involved," she continues. "All I'm really doing is building relationships with these women and helping them navigate through a rather underserved market."
Related: Women Advancing in STEM Industries But Gender Gaps Remain
There is also immense untapped talent outside the U.S., many of whom are women. International workers bring with them a global perspective that can propel businesses forward. Businesses that fail to capitalize on that tend to become stagnant. Pointing to the outsourcing model, Torruella states that nearly all companies have businesses in other countries. Why, then, is there not more effort to hire people with multicultural backgrounds? She adds, "Some major reasons for labor shortages are the lack of immigration and recruitment in diversity. [Senior] AV workers who are retiring or passing away also contribute to this."
Torruella remarks that AV doesn't do a good enough job speaking up for itself. "It needs to have courage like we women do and put itself out there," Torruella says of our industry. "AV is evolving because of people like us. And I hope that companies will continue to improve on their diversity programs and initiatives."
A Sense of Solidarity
Throughout these conversations, one common factor that arose — and tied together the various experiences shared — centered on the relationships that these powerful AV women developed along their journeys. Each woman highlighted the importance of their relationships with other women and fellow professionals. Ultimately, that is what fosters a sense of solidarity. As women learn from and come to understand each other, they continue to grow — both professionally and personally.
On the topic of solidarity, Torruella and Alvarado-Miranda agree on having more women-oriented shows. Torruella says, "The key is getting women together. And, while AVIXA's Women Council does a really good job, what I would really love to see is a tech event dedicated entirely to women." She adds, "We need to talk more with each other and work with each other. With that, we can really achieve a lot more."
The road ahead to create a truly inclusive industry is a long one. Yet, Sansivero feels quite hopeful about the trajectory. "We've come a long way from 20 women at a table to nearly 400 women," she remarks. "What's more important, in order to sustain that growth, is that these women see each other and continue to create this support system." Only then can we see women not just at the table but, in fact, commanding it.
If you enjoyed this article and want to receive more valuable industry content like this, click here to sign up for our digital newsletters!