Are AV Manufacturers Taking Advantage of Your Trust? Avoiding the Dreaded 'Beta Site'
Have you ever been the victim of AV products not performing as they should on the job? Learn how to stop your project from becoming a beta site.
Leave a Comment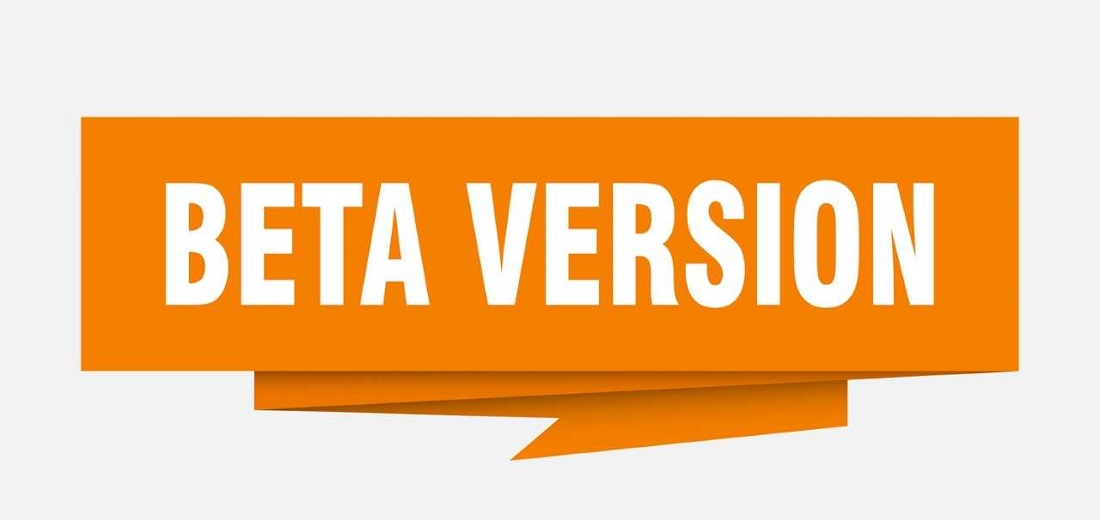 Back in the dark ages, at least 7 or 8 years ago, product development cycles were measured in years and half-years. The cycle for release of new electronic products is now measured in months or nanoseconds, depending on the intended market for the product.
In the dark ages, a manufacturer would develop a new product, complete "alpha" testing in their labs, then look for a "beta site", a place to do a real-world test.
A customer willing to be a test location (the beta site) would get a free or greatly discounted system for the privilege of finding out just how many software bugs were in the product being tested.
Often, things went well. After a few weeks of living with minor inconveniences and having factory engineers install a few replacement devices or software patches, the customer had a well-functioning new whiz bang at a very low cost.
Other times, the beta site fairy tale had a less than happy ending.
Do We Need More AV Products Right This Second??
Today's rapid release cycle for electronic products can put dealers and integrators in a more precarious situation than in the past.
With only picoseconds devoted to the design of products, writing code and software testing, integrators and their customers sometimes get products that are less than ready for prime time.
I have had customers that were beta sites. Oh, not that they or I agreed to be a beta site — we were the hapless victims of factories that delivered products that were not fully tested.
Neither I nor my customers signed up for that cruise, but we ended up on a storm-tossed trip nonetheless.
What was I thinking when I offered one of my best customers the newest product from a trusted manufacturer?
I actually believed the factory rep who promised me the product had been thoroughly tested!
As a result of my being a slow learner when it comes to new products (and after serious pressure applied to manufacturers' management), I have had sales managers, hardware engineers and software developers arrive in my small city, hat in hand to fix the problems with their new product that had been "fully tested before shipping."
While the sales people were in town, I let them have the pleasure of being yelled at by my customer, which greatly endeared me to the factory for many years. . .
So, how do you avoid turning one of your good customers into an ex-customer because the newest, greatest, nanosecond-developed product you supplied is not working as promised. . . or, not working at all?
Things You Need to Know About AV Product Support
First and foremost, if you are selling a product that costs under $2,000, it will be tough finding anyone at the factory willing to be of much help.
Secondly, if you are selling a device or system that is considered to be a consumer item, you have a bigger problem.
Consumer products have such a fast replacement rate that most factories are not concerned when something does not work as advertised – they already have a replacement in the pipeline they assume will fix the problem.
Then there's your proximity to the manufacturer, both geographically and in the supply chain. If you are the only Extron or Notifier dealer in your area, you have a good chance of getting someone's attention at the factory.
Those two companies are examples of firms that sell through limited distribution channels rather than national distributors like ADI or CSC. Extron and Notifier are also based in the US, so you can actually find someone engineer in this hemisphere to talk to.
How to Avoid Becoming a Beta Site for AV Products
Let's assume the newest product from a major manufacturer sounds exactly like what you need to solve a problem for your best customer.
Do your research. Before mentioning (or worse, quoting) that new product to your customer, you should get a list of places the product is installed and working.
Ask the factory sales department for contact names at each location so you can talk to someone actually using the product:
Find out if the gear works as advertised and have they had any major problems?
Did it work correctly out of the box or did it take some time to get it functioning properly?
Has the installing company had to come back to install software updates?
Did the updates fix problems or create other issues?
Did the factory stand behind the product and send replacement gear or fix software issues?
How long as the product been installed, and how long has it been working without problems?
Call your regional factory rep for that manufacturer and ask if others in his or her territory have installed the gear.
Call the companies who have put the product into service and ask how long it took to install, inquire about any difficulties learning the software interface and ask about factory response to problems.
Ask those dealers if they plan to sell any more of those widgets.
If after making some phone calls you still decide to go ahead and sell the new, shiny object, you will at least be going in to the sale with your eyes open.
What if your customer becomes a beta site without agreeing?
First, learn to operate the conferencing feature on your office phone and cell phone. No, I am not kidding. You will need that feature to transfer the customer's anger to the factory and off of yourself.
When you get that angry call from your customer and your technicians have run out of ideas, phone the national sales manager and set up a conference call with the customer and the factory. Don't place a call to your regional rep, start at the top.
Trouble is like sewage – it runs downhill. If the national sales manager gets an earful from your formerly best customer, he or she will transfer the "heat" to engineering for a resolution.
Also, before you get the national sales manager on the phone the first time, instruct your customer to ask for the sales manager's personal cell phone number. The sales manager will not want to answer your calls after you talk the first time, so having his or her cell phone number will be handy for the next few times you call.
Document, Document, Document!
Write down details of every phone call, each conversation with the customer, talks with engineering and with your techs. Document what is wrong, what you have done to resolve the issue and what steps engineering instructed your techs to take.
Write down the time, date and who said what – you will need that information. Details work magic when telling your story to the CEO of the manufacturer who built the problem device or system.
I guarantee that the people who work for the manufacturer will not be taking notes, so your contemporaneous notes (notes taken at the time the conversation took place or the event happened) will trump what everyone at the factory "thinks they remember."
Don't Hold Up!
If you don't have a resolution within 24 hours, call back. Write down the lies, er. . . um, "explanations" you are given on that call.
Send your customer an email outlining what you were told and who said it. Send a copy of the customer email to the national sales manager's administrative assistant.
The admin will not want the problem on their desk, so they will make sure the email is forwarded to their boss. Keep calling daily until you have a resolution.
Phone your customer and say, "I'd like for us to talk to the sales manager (or head of engineering) again. Would you mind staying on the line so you hear what they have to say?"
Each conference call transfers the problem from you to the factory and demonstrates to the client that you are doing your best to resolve the issue.
Last Resort for Beta Site Management
As a last resort, have your attorney send a certified letter to the national sales manager or CEO of the company with a copy mailed to your customer. Your attorney's letter will turn up the "heat" on the factory.
Read Next: You Might Go Broke if You Keep Making These AV Business Mistakes in 2019
The detailed notes you have been keeping will give the attorney facts for the letter to put the factory on notice that you have been documenting the situation and you mean business.
Will you get results? I always have. You just have to be persistent and use facts rather than the emotion that most people display when they are frustrated. Follow the example of your attorney – lawyers don't yell, they just get even using facts.
So, good luck in keeping your best customer and avoiding becoming a beta site. Better yet, never tempt fate by selling your best client a product with a serial number like '00001'!