Inside the Decision to Postpone ISE 2021 in Barcelona to June
Integrated Systems Europe managing director Mike Blackman shares some of the reasons the world's largest pro AV show had to be pushed back a few months.
Leave a Comment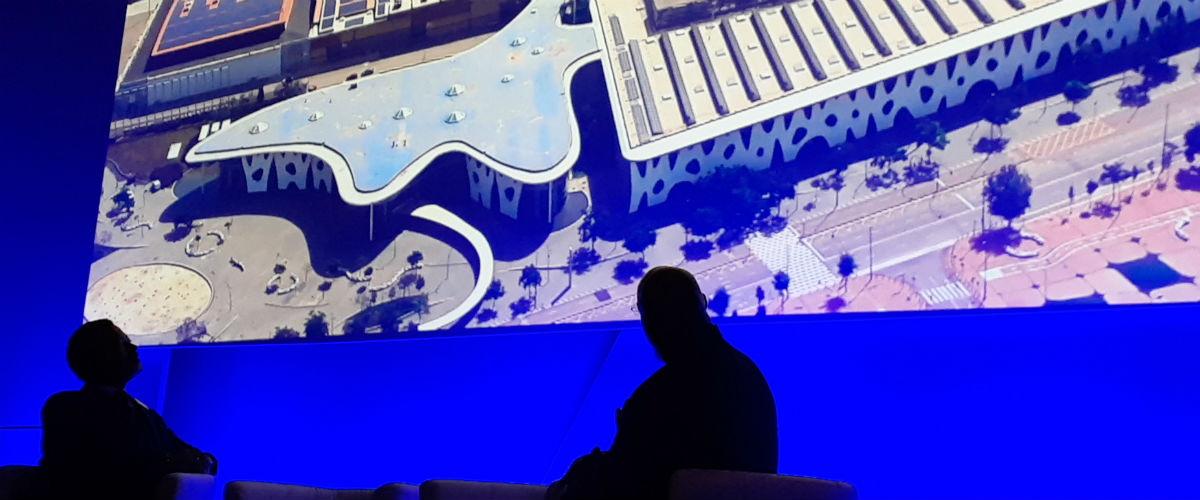 If you thought the postponement of Integrated Systems Europe 2021 from February to June could be the first step in a monumental shift in the annual pro AV calendar that's been discussed among AVTweeps for years, think again, at least according to ISE managing director Mike Blackman.
Although ISE won't make its Barcelona debut until June—the month when AVIXA hosts the largest pro AV show in North America, InfoComm—there are no plans and no discussions about a permanent date swap between the two events to make ISE a June show and InfoComm a February annual event.
"The European market has made it very clear they want [ISE] at the beginning of the year," Blackman told me.
Also, there was no strong consideration given to transforming ISE 2021 into a virtual event, although there will be a virtual element to the event when it does happen.
"A totally virtual show may be an alternative to no show at all, but our industry wants an in-person event," says Blackman.
Related: Integrated Systems Europe 2021 Will Now Take Place in June
For what it's worth, AVIXA CEO David Labuskes and CEDIA CEO Tabatha O'Connor are on the ISE board and the postponement decision was in the board's hands after Blackman made his recommendation to postpone. The vote to push back the show to June was unanimous, says Blackman.
It's hard to envision the two largest pro AV industry shows in the world will happen mere weeks apart but that's the way things sit at this point. Blackman says there are no plans to overlap ISE 2021 with InfoComm 2021, scheduled June 12-18 in Orlando, Fla., but he didn't completely rule it out.
Labuskes expressed full support for ISE's decision to move that show to June in the announcement earlier today.
How ISE 2021 Postponement Helps Pro AV
Pandemic-related travel restrictions mean no North Americans can enter Europe for now and there's no telling how long those will stay in place.
Blackman says the postponement of ISE 2021 from February to June will help companies with their product research and development cycles that have fallen behind schedule during the coronavirus outbreak but they're "very keen to get their businesses back up and running."
ISE officials made the decision to postpone now, in part, to keep exhibitors from spending more than they needed to on an event that couldn't come together in the way they hoped.
"The key thing we tried to do was to save our exhibitors money," says Blackman. "We still hope things will look better [in terms of COVID-19 statistics] toward the end of the year but we needed to make a decision that's in the best interest of everyone's health and safety. We have to be responsible."
As you might imagine, finding new dates for an event that has attracted more than 80,000 people in the past and might bring in even more with a larger home venue isn't easy.
"Making adjustments to any show the size of ISE has complications," says Blackman. "There's a massive jigsaw puzzle that has to be rearranged." Among the considerations, he says, are open dates at the Fira de Barcelona and construction schedules for booths and other show features.
ISE officials will soon announce the schedule of RISE Digital events that will be sprinkled throughout the calendar leading up to ISE 2021. That online element will help people get ready for the next edition of the show, says Blackman, and keep the event in their minds throughout the year going forward.
If you enjoyed this article and want to receive more valuable industry content like this, click here to sign up for our digital newsletters!