Survey Says: About 25% of People Are Lying on Those Annual Employee Pulse Surveys
Employers have good intentions when they ask their employees for feedback in Employee Pulse Surveys, but about 1/4 of them say they aren't fully truthful.
Leave a Comment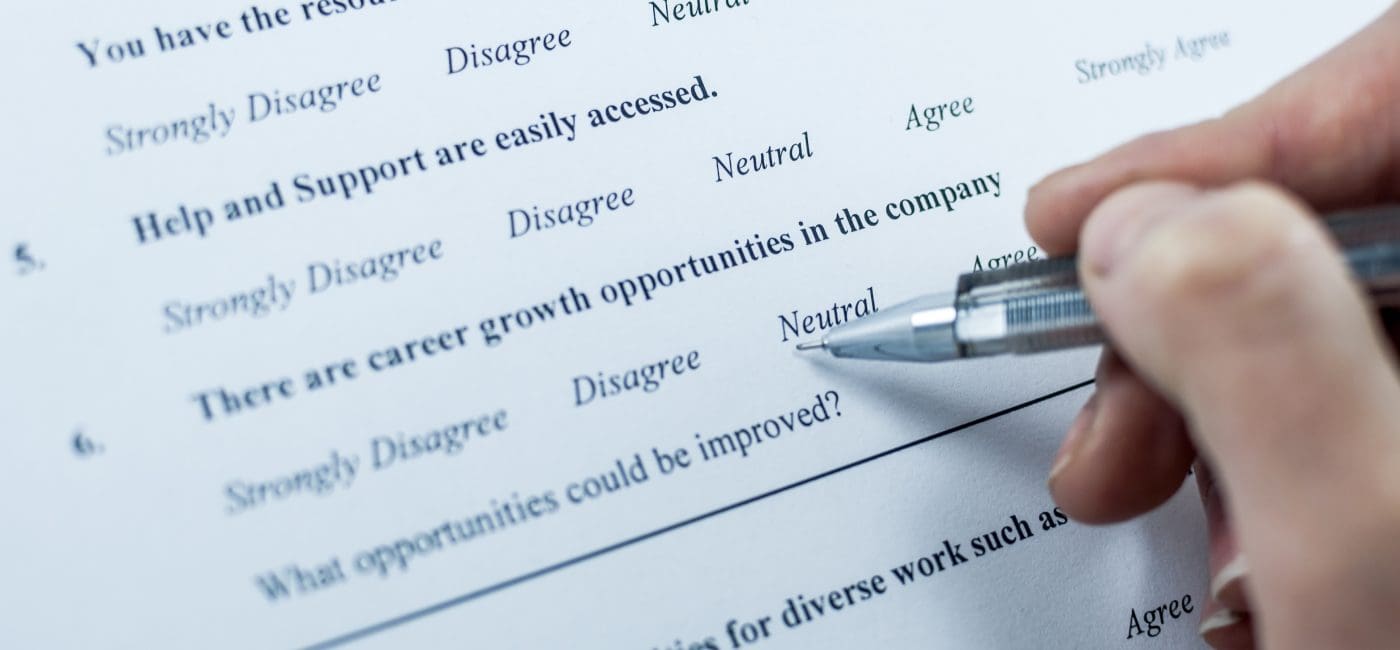 Most people understand that the result of any survey—yes, even the ones we conduct and ask for your feedback on—aren't necessarily a reflection of society as a whole or even an entire segment of the population.
There are a lot of factors that go into the poll results, most importantly who takes the survey and the biases they bring with them into the survey they're taking.
So I guess I wasn't particularly surprised to learn that nearly one-quarter of employees say they aren't always being entirely honest when it comes to employee pulse surveys, according to Blind, an anonymous community of verified professionals with more than 62,000 verified users at Microsoft, 49,000 at Amazon, 21,000 at Google and 17,000 at Facebook.
Blind surveyed 2,723 professionals, asking them to give honest feedback and whether they feared any negative consequences from answering employee pulse surveys and whether they have seen positive changes due to the survey results.
And, yes, I understand the irony of talking about Blind's survey results on how surveys aren't always the most reliable indicators.
Employee Pulse Survey Results Might (Not) Surprise You
Nearly a quarter of employees are NOT being honest on employee pulse surveys, which means the company is not getting an accurate picture of how employees really feel
More than 1 in 4 employees at Microsoft, Apple, Amazon, LinkedIn, and Uber are NOT answering employee pulse surveys honestly
More than half of employees at Uber, Apple, Microsoft, and Amazon worry about backlash based on their responses the employee pulse survey
86% of Apple employees say the company has NOT used employee pulse surveys to create positive change
I'm more troubled by the fact that employees fear corporate backlash if they tell the truth in these employee pulse surveys. If management truly wants to get honest feedback from their employees, they need to foster an environment where fear and retribution aren't the dominant theme.
It's also disappointing to see Apple employees say they don't think company leaders use the feedback in employee pulse surveys to create positive change. If employers are going to ask for their employees to give their opinions, the employees have to see some of the feedback they give acted on as well.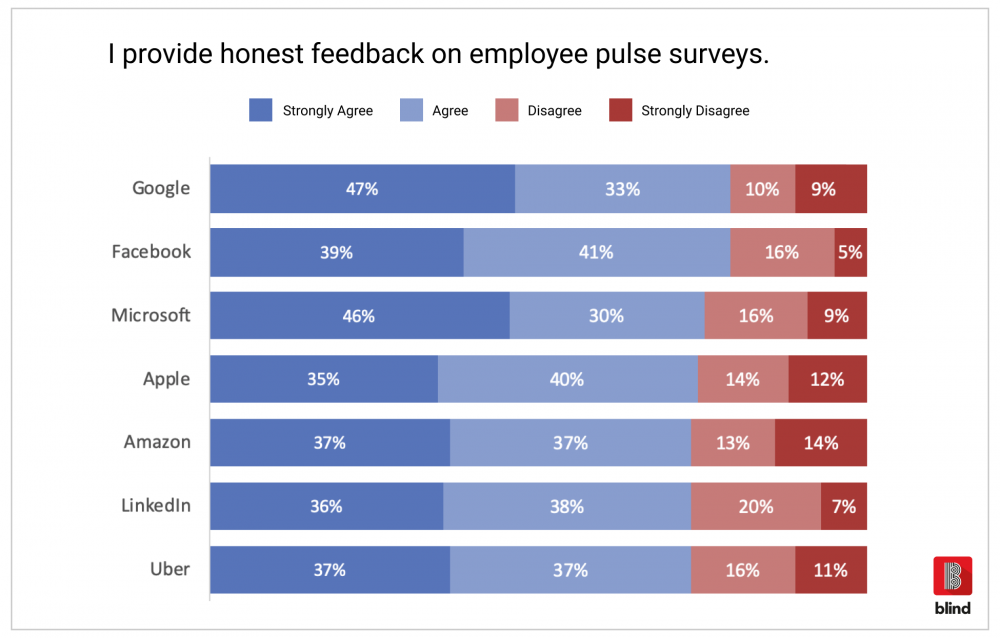 If you enjoyed this article and want to receive more valuable industry content like this, click here to sign up for our digital newsletters!